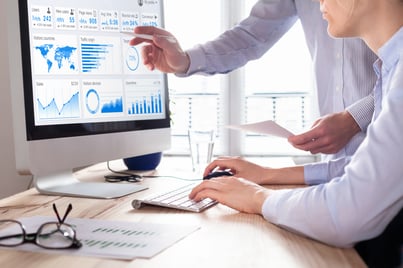 Before getting started on developing your digital marketing strategy, it's important to first understand where all your website traffic, leads, and clients are coming from.
That's because it's vital pieces of information that show you how your audience is both visting your site and interacting with your information, and opportunities for where you might need to strengthen your reach.
But if you don't know what the main sources of your website traffic are, or what they mean, then developing said strategy becomes much more difficult. That's why we've created this printable infographic to get you started.
6 Website Traffic Sources You Need to Know
When it comes to evaluating your website traffic, there are six categories you should be aware of:
Organic Traffic
Direct Traffic
Paid Traffic
Referral Traffic
Social Traffic
Email Marketing Traffic
So, what are you waiting for? Click on the infographic below and start exploring these six website traffic sources.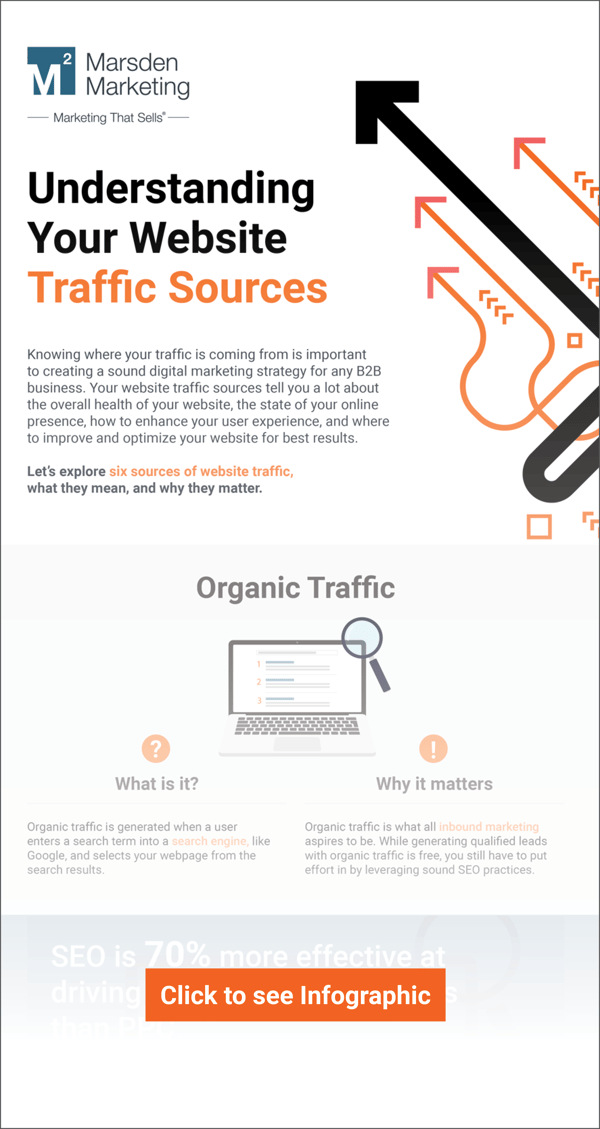 Next Steps with Your Website Sources
Now that you have a solid grasp of your website traffic sources, the next step is to start working on your digital marketing strategy. But before you jump in, take a look at these eight website conversion rate tips to make sure you are getting the most bang for your buck when trying to understand how to maximize your website traffic.
Want more insights delivered straight to your inbox?
Subscribe to our blog.