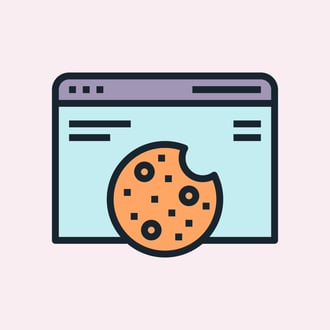 We've all seen it. That ad that follows you around for a couple of days. That reminder from a site you visited last week. That little Easter egg can only mean one thing. You've been retargeted.

So what is it? How does it work? What is its purpose? And how can you use it as another piece of your digital marketing puzzle? Well, buckle up, because we're going to take a deep dive into retargeting Let's get started!


What is Retargeting?
Retargeting happens after you visit a page and your web browser picks up a cookie, a small piece of data that follows you around the web. Cookies can track all sorts of information, but in the case of retargeting, the cookie works as a tracker that serves digital ads wherever you go.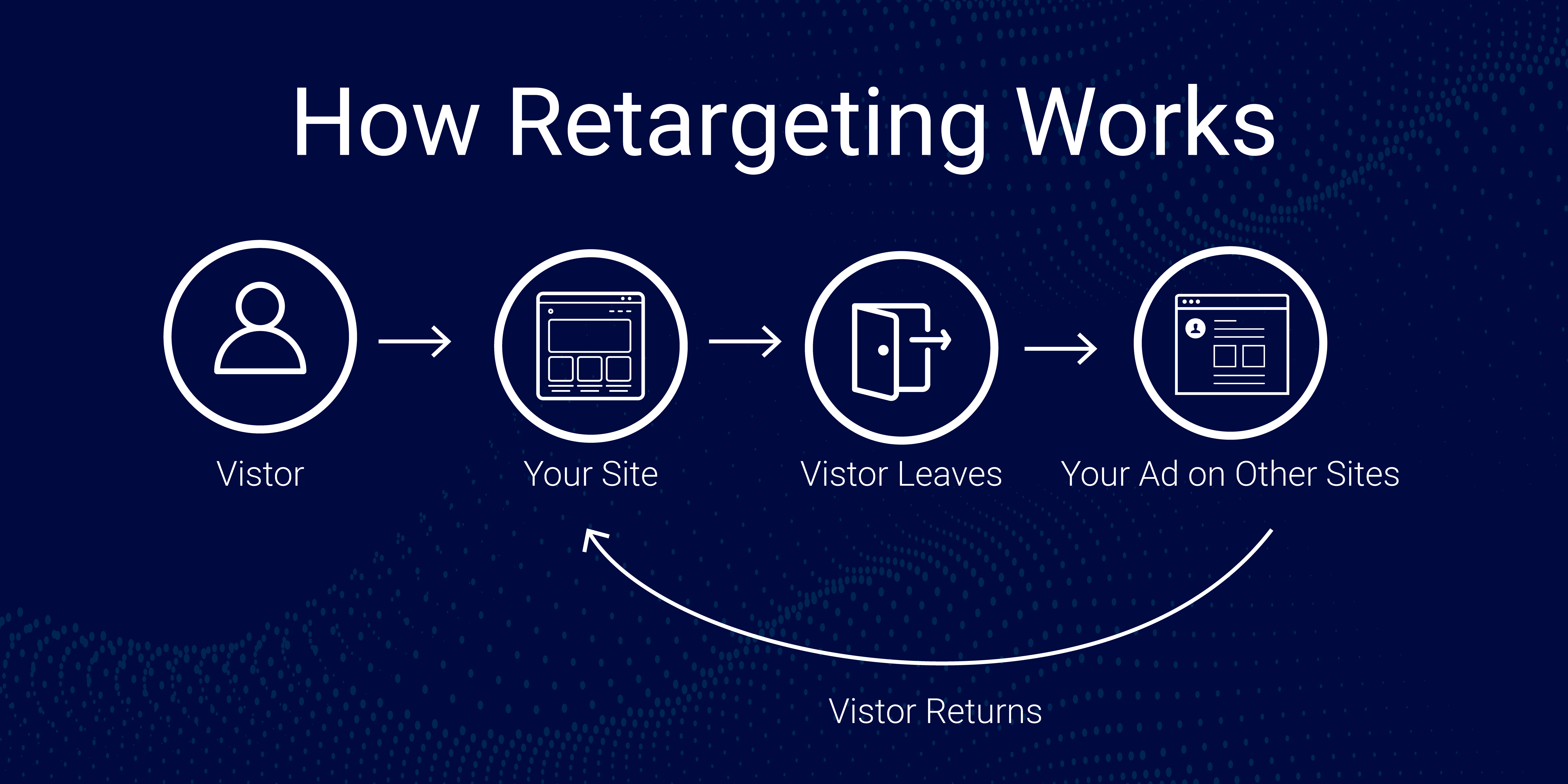 For customers, this can act as a reminder to take an action. For marketers, it's a chance to get back in front of people who visited your website but didn't take an action. Not everyone is ready to convert after visiting your site for the first time. It would be great if they did, but that's not how the sales cycle actually works. In fact, according to ReTargeter, only 2% of visitors convert on the first visit. In contrast, website visitors who are retargeted are more likely to convert by 43%.

So, what's the best way to go about retargeting?
Types of Retargeting
There are a few ways you can retarget visitors. The two most common methods are cookie, or pixel-based tracking, and list retargeting.

Cookies are a favorite among marketers because it's timely and more targeted, meaning you can get back in front of visitors immediately and stay top of mind. Think of it as a billboard. Visitors notice billboards because the content is relevant to them, and the more they see it, the more likely they are to remember you.

You don't always have to wait for prospects to hit your site to retarget them. This is where list retargeting comes in. List retargeting is when you already have someone's contact information in your database. You can pull a list from your database and upload it into your retargeting campaign platform, like LinkedIn, to serve ads to those who use that email address on that platform.

This is important because as companies grow and change, prospects often fall off the radar for various reasons. Here's an example. Let's say you have a list of prospects that expressed interest in your company in the past, but didn't convert because you didn't have a product or service they were interested in. And let's say that after a couple of months, you put time into developing those offerings.

In this scenario, retargeting those prospects because you updated your website with that new product or service is a great way to get them to reconsider doing business with you.

So, how do you get started?


Retargeting Platforms You Should Look Into
There are multiple options for implementing your retargeting campaign. And many third-party platforms do web and social retargeting like Retargeter, AdRoll, and Google Ads. You can also use the retargeting Features on Facebook, Twitter, and LinkedIn.

At Marsden Marketing, we typically use AdRoll, Google Ads, and LinkedIn, depending on the project and client. Regardless of the platform you use, keep in mind that the real cost is what you spend on your ads. We recommend starting with a daily budget that works for you and trying it out for a week.

Once that week is up, adjust your budget or your ads as needed. Results and bids will depend greatly on the content and market share, so, just like any other campaign, stay nimble and pivot based on data.


Best Practices
Now that you are ready to get started with retargeting, here are a few best practices you should follow to get the most bang for your buck:
Be targeted. Retargeting is most effective when it's specific to the audience. If there are different audiences for your business, segment your visitors and tailor the retargeting ads to each group.
Set a cap. Set a limit on how often a site visitor gets retargeted. You don't want to annoy them and lose the business. Google AdWords, for example, lets you limit the number of times a visitor is exposed to your display ad. You can even set the frequency by day, week, or month.
Exclude converted visitors. The last thing you want is to spend precious ad dollars by retargeting people who have already converted. Make sure you set close-loop reporting with sales so that you have visibility into this information. Set yourself up for success by checking this off when building your retargeting campaigns.
Get visual. Image ads are the most common type and let you easily feature your product, logo, and call to action (CTA). Make sure to use images that reflect your brand, are high-res (72 dpi), and are consistent with the offer you're promoting.
Have a clear CTA. The best-performing ads have a clear CTA that explicitly tells the viewer the action you want them to take.
Pay attention to ad specs and dimensions. Follow ad specs and dimensions to ensure your messaging is as impactful as it can be. Check out the blog on this topic that you can bookmark for future reference.
A/B test your ads. Be sure you test just one element at a time (copy, images, posting time, and more). This will help you identify what works and what doesn't so you can optimize your ads for best results.
Conclusion
There's no shame in the retargeting game. Get out in front of your audience – meet them where they are. If you're still worried about appearing annoying, here's one more stat for you: Using retargeting with another marketing channel can boost sales by 50%. So, get out there!


Found this blog helpful?


Subscribe to our blog to stay in the know.