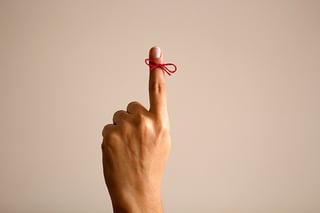 According to one report, 63% of marketers felt that driving new customer acquisition was their most important goal. With all the attention focused on lead generation, this often leaves your existing customers as the red-headed stepchildren of your marketing efforts.
Now let's look at another stat: by simply increasing customer retention rates by 5% a company can increase its profits by more than 25%. In fact, the probability of converting an existing customer is 60-70% while the probability of converting a new prospect is 5-20%.
Now to finish driving this point home; it is seven times more expensive to acquire a new customer than it is to retain an existing one. This means your B2B marketing strategy needs to bring that red-headed stepchild out for some much deserved pampering. By working through these 5 objectives, marketing can become a champion for customer retention.
Segmentation
Just as list segmentation plays a major role with new leads, it also plays a major role with existing customers. All too often, marketing will group customers into one large list, sending updates or the latest newsletter with little thought to personalization. Doing this does not nurture or continue to build the relationship, meaning you are not truly moving the needle. For marketing to play a role in retention, customer lists should be segmented just as they would with prospects -- by products or services, stage of the customer sales funnel (upsells/cross sells), events, special announcements, etc. Additionally, there should also be segmentation around existing or former customers whose projects were completed, or who left your service. Bring those lost sheep back into the flock.
Personalization
These are your customers. You should have detailed information about them, so use it. Sending a mass email doesn't mean that it can't be personal. Try including personalization tokens that customize your communications by auto-filling their name, company, location, or even the person within your company that they are most familiar (sales rep name). The goal of retention is to continue to strengthen a relationship with the customer, so your communications shouldn't leave them feeling like a stranger or just another email address.
Have A Point
If marketing is jumping into the retention mix, the type of campaigns aimed at your existing customers should have a reason or goal:
Upsell/Cross Sell: Even though they are your customers it doesn't give you permission to make this a sales email. Treat this approach as you would with any lead and move them through the pipeline from information gathering to sales ready. Make sure you rely on your segmentation and don't try to "introduce" them to something they already have.
Usage/Engagement: These campaigns should drive stickiness with your product/service. Think instructional, helpful hacks and case studies, with the ultimate goal being to seamlessly engrain your service/product into their everyday.
Advocacy: Every company needs evangelists. With this approach, you want your existing customers to remember what they love about you and remember why you matter. The campaigns should aim to create a sense of excitement and make them feel as if they are part of it all. Explore the idea of rolling out a brand ambassador program with rewards for those willing to sing your praise.
Feedback: This campaign often takes the same approach as your advocacy campaigns (keeping it positive and reminding them about why you matter), but your goal here is to gauge their level of love for you. Consider these campaigns around launches, net promoter scores, driving social conversations, and even finding out what's lacking.

Routing
A new lead came into your system, performed some actions on your website, hit the desired lead score, and was marked as "sales qualified." Joyfully, you pass them over to sales and they closed the deal. The system worked. But now what? Lead routing and lead scoring doesn't stop when a lead converts. Marketing, especially if customers are moving through upsell/cross sell campaigns, should designate all new thresholds to identify interest. Marketing should still be tracking interactions and where a lead is in this new funnel. Once your existing customer performs the desired actions or hits the new desired score, there should be a plan where sales is alerted that the customer is now ready to discuss another deal.
Special Touches
Keeping the spark alive is important in your personal relationships, and this holds true in your business relationships as well. You know your customers and have all this great information on them, so use it to your advantage to make them feel special. Everyone sends out holiday greetings, but try triggering a workflow based upon their closed date to wish them happy anniversary. Your marketing automation platform can help you build in this type of ongoing appreciation to create some customer service magic. These small actions can make a huge difference in how your customer feels about you. Just remember: it's about them and never about you.
Revitalizing your marketing relationship with existing customers may take some effort, but as the ROI shows, it will be worth it in the long run.
Now that you are ready to re-engage with your customers, learn how to write emails that they will actually read.