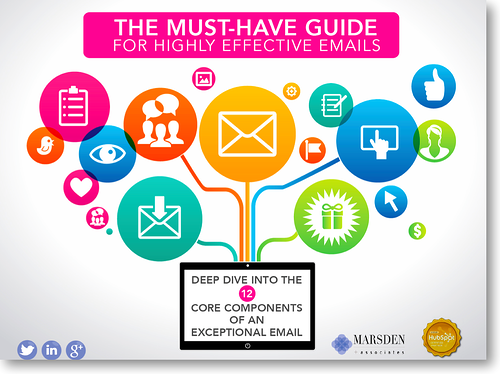 Take a moment and visualize your email inbox. If you are like most business email users, upwards of a 100 emails a day move in and out of your mailbox. For some people, that number is significantly higher.
What are the factors that prompt you to open an email? What are the factors that prompt you to send the email directly to trash without opening it? What are the factors that drive you to click-through to an offer? Very likely they are the same factors that prompt prospects to either open YOUR emails and offers or ignore them.
This is the reason it is a smart investment of time to optimize every part of your email outreach. Here are 4 tactics that can immediately increase your email marketing open and click-through rates.
1) Segment Your Lists
The wrong offer to a prospect is not only wasted effort for that particular email. It could result in the prospect opting out of receiving any future emails. Email marketing is only as good as the list to which you are marketing, which used to mean "Is this a viable email address?" Today, a "good" list means that and much more – it means properly segmenting prospects according to where they are in the buying cycle. Website analytics give you data to customize and align content by tracking your prospect's journey on your website.
For example, downloading a white paper may indicate a prospect is early in his or her search for a product or solution (top of the funnel). Signing up for a demo indicates a prospect is close to making a purchase decision (bottom of the funnel). These 2 prospects should get very different email offers to nurture them through the sales funnel.
2) Choose the Right Sender Name
Did you know that sending an email from an employee name is likely to get a higher open rate than your company name? Further, studies show that an email from the CEO or other C-Suites are likely to get even higher open rates. The #1 "loser" sender-name? Do-Not-Reply. Use that one to prospects and they won't reply…because they most likely won't open it.
Whatever name you choose, make sure to assign someone to monitor that email address for any prospect communications.
3) Craft the Right Subject Line
The wrong subject line can result in GAME OVER without even getting on the field. Yet, subject lines are often created under pressure, under deadline, and without proper thought to how it lines up with both the prospect and the content of the email.
The number one thing you can do in your subject line is to make sure that it aligns with what is inside. No one likes to be fooled with an enticing subject line that does not deliver on its promise.
It's fine to get creative. Sometimes humor is an effective tactic. But sit in the prospect chair and assess whether the subject line aligns with the content or will it make the prospect feel like he or she is a victim of a "bait and switch" tactic.
4) Make sure your Call-to-Action is Obvious
If your goal is to get a prospect to engage with a further offer, then look critically at your email to make sure that the offer is obvious. Whether you would like the prospect to sign up for a webinar, download additional content, or engage in some other way, make sure your email includes clear visuals and language that makes the offer impossible to miss.
Try making your CTA a button in a bright color that is different from the text and be sure to incorporate white space around the button. The copy of your button is just as important as the visual. Use clear and active language such as "click here to receive this eBook" to make it easy for your prospects to understand what action they need to take.
Creating consistently effective email campaigns is often a matter of understanding each component of email outreach and consistently following the rules of engagement. It's a relatively small investment of time that pays big dividends in open and click-through rates.
Interested in learning more about how to jumpstart your 2014 email efforts? Download our new must-have guide to exceptional emails!