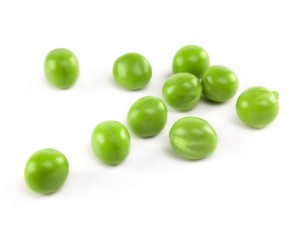 Last month Augusta National announced two female members and broke not one but two traditions. The first, was not talking about their membership. The second was to introduce the two women joining their club.
And, as always, they did it on their terms.
What traditions do you need to break and how do you do it on your terms?
A tradition is an action done in the present, with origins in the past. Sometimes traditions have meaning and provide tried and true results. We will always have the traditional 4 P's of marketing…product, price, place, promotion. Advertising, branding, PR and communications will always be well utilized tools in your marketing toolbox. But some traditions can't pass the "why" test. Like why there were no female members at Augusta. "Because", just isn't a reason.
So, while traditional marketing still has a strong purpose, it is now time to start a new tradition and enter the world of digital. Time to leverage internet connected devices to promote your product through email, websites, banner ads and search marketing. And, to use social marketing to gain deeper connections to your communities of clients, prospects, investors, etc. Don't think this isn't for you if you are a b2b company. It most definitely needs to be a component of your b2b marketing strategy.
You can't hide in a digital world, just like Augusta National couldn't hide the fact they had no women members.
Today, prospects do online research before interacting with a brand. In fact, you may be eliminated without even knowing you were considered. Google calls it the Zero Moment of Truth or ZMOT if you want the acronym. Customers and prospects need to find you, so search engine optimization (SEO) does matter. Gone are the days of just communicating your message. Marketing is no longer a one way street. You need to actively engage with your prospects and clients; initiate a dialogue. The goal is to develop long lasting and profitable relationships.
By keeping in mind and developing these 10 P's of Digital and Social Media Marketing:
Persona: What are the human characteristics of your brand? If your brand were a person, what kind of person would it be? Once you know the persona of your brand, utilize it throughout your marketing content and touch points.
Participation: Are you creating conversations that give users greater access? Are you using mutlichannel communications to engage customers and prospects where they are and in the ways they prefer?
Personalization:

Is the right message going to the right person at the right time in the right manner?
People:

Are you attracting the right people to connect to and engage? Are you focused on those who you really want as customers?
Presence: Do you have one? If not, develop one. It starts with a well designed website that reflects your persona, provides relevant information to prospects at each stage of the your unique buying cycle and encourages participation.
Prevalence:

Are you everywhere that you need to be and do you have the flexibility to adapt and adjust?
Publication:

Are you communicating and posting in a timely, relevant fashion. How often?
Placement:

How are you going to get discovered? It's critical that you show up in search engines for terms relevant to your business.
Positioning:

How are you positioned in the hearts and minds of your customers and prospects? How do they perceive you compared to your competition? What changes do you need to make in your interactions to be seen as the top choice.
Performance: How and what do you measure? What are the key results required to ensure your marketing ROI is strong? It starts with clear objectives and setting targets and leverages reporting tools and optimization.


Are you ready to cut through the marketing noise? Contact us today.