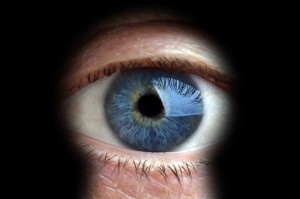 I must say I've been feeling rather creepy lately. As you recently read, I'm slowly but surely becoming an Inbound Marketing guru. And one of the things I've been dominating is what I like to call "social media stalker status".
This involves learning the habits of your top competitors in the social media-sphere. In order to consider yourself a true social media stalker, you have to be able to answer these questions:
What social media networks are your competitors using?
What are they posting in these social networks?
How often do your competitors post in these social networks?
How do they engage with their audience?
Ultimately, the goal is to have an in-depth answer to the question: what are they doing, so I can do it better?
There are tons of tools online to help you keep a close eye on the competition to help answer those questions. I recommend using a combination of tools to gain all the data you need. It's rare to find one tool that provides everything you're looking for. We use a combination of tools depending on the specific types of data we want to collect, analyze and tract for specific client goals.
TwitterCounter This is a great introductory tool to get a visual of multiple competitors' basic Twitter information. This includes total number of tweets, Followers, Following, average number of tweets posted, and even predictions of how of these numbers will change over time. The benefits of this tool are it gives a quick glance of the competition's activity, it's simple and easy to use, and it's FREE.
Wildfire Social Media Monitor Another great tool, in my opinion. Again, very easy to use and like TwitterCounter, it allows you to look at multiple competitor profiles at the same time. This tool, however, allows you to view Twitter profiles, as well as Facebook profiles. You can compare your social media success with your competitors.
Social Mention This is considered the "search engine for social media". You can type in a keyword or topic and view who's talking about that subject in the online community. It also shows the top keywords related to the subject, top users of the subject and even whether the word is associated with a positive, negative or neutral post.
It's so easy to get lost in all the tools out there to help stalk the competition. But the key is to learn where your company is in engaging with the social media community (beginner or far along) and understanding where your competitors stand. Once you know this, and anything else your boss wants you to find, you can base your search on that and narrow it down from there.
When all else fails and time isn't a factor (if you're one of the lucky ones), it doesn't hurt to just log in and look around for yourself. Read posts, open links, read responses, explore! You can form correlations and trends based on what you see, which can help you determine what your company should do.
When you're analyzing the habits of your competition, it can definitely be a humbling or rewarding experience. You learn just how involved a company is and what they eat, think and breathe online. Before you know it, you have their whole playbook in an excel sheet.
Once you have all the data you can stand, follow these steps:
1. Review and summarize the data.
Analyze your findings and list out key takeaways from each competitor (this will help you when you're ready to determine your strategy and tactics).
2. Create an action plan.
Formulate a plan for each social media network. Create objective, goals, strategies and tactics that are realistic and doable. Make sure you have the manpower (like an Inbound Marketing Specialist) and the technology (like HubSpot and HootSuite) to help you work your plan.
3. Analyze the results over time.
Research, creation, implementation and dedication are all key to being able to say "Anything you can do, I can do better", but once you analyze it, can you really say you did it "better"? You must know what works and what doesn't in order to improve and make changes.
These are the steps I've taken and will continue to take for Marsden & Associates. Follow me on Twitter at @SydIsNey and let me know how it works for you! And for more blog posts, tips and tricks to the Inbound Marketing game, follow Marsden & Associates on Twitter at @MarsdenAssoc.
In my next post, I'll define what warrants "better" and what your Klout Score means to the social media community.