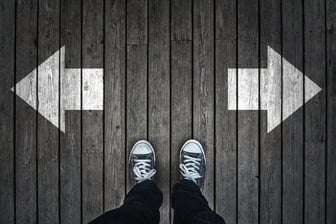 Choosing the right marketing strategy can be a challenge. The pace of change across markets today is incredibly fast – and accelerating. Not only are buyers savvier than ever, but they demand outstanding experiences in addition to great services and products. This means marketing strategies have to go beyond blanketing people with standard marketing communications to delivering personalized journeys.
There's a lot of noise out there on whether you should adopt demand generation or an account-based marketing (ABM) framework. In this blog, we'll go over both strategies to help you decide what works best for your needs.
What is Demand Generation?
Demand generation is a series of marketing and sales programs that seeks to optimize the volume and cost of leads generated. Demand generation is an effective inbound methodology for B2B companies that have seen success with SEO, content marketing, social media marketing, etc., and are looking to optimize lead generation channels.
A company who is ready to take on demand generation likely has:
Defined and documented buyer personas
A process for generating content that's relevant to each stage of the buyer journey
Experience promoting content in inbound marketing channels (blog, social, email)
A structured method for passing leads to sales (MQLs, SQLs, lead approval)
A marketing automation system with the ability to share information with a CRM
And is likely missing:
A regular cadence between marketing and sales to review lead quality
Experience utilizing paid promotion channels (PPC, content syndication)
Lead generation goals for marketing and sales teams
Fully integrated marketing automation and CRM systems
A unified playbook that defines the touch points and cadence of communications that marketing and sales each take to progress a contact into an active opportunity
Why Should Your B2B Focus on Demand Generation?
Demand generation is designed to increase the effectiveness of all inbound marketing activities. By shifting your focus to sales and marketing alignment, you start to focus resources on generating high quality leads with the highest conversion probability, bringing more opportunities and closed deals.
When this focus is consistently applied, marketing and sales teams can optimize channels towards increasing lead generation efficiency (more leads generated for the same effort) and revenue generation (more leads are qualified and closed). Shifting to demand generation from inbound and traditional marketing is a natural evolution of B2Bs when they're ready to start scaling revenue.
What is ABM?
Sirius Decisions defines ABM as "a strategic approach that aligns demand creation programs and messaging against a set of defined accounts and goals in a way that is relevant to those accounts and sales." This definition drives home the identifying characteristic of ABM: the highest level of integration between marketing and sales. Marketing moves from being focused on inbound content generating leads and more focused on outbound activities to generate a complete view of an account with multiple individuals, intents, and paths to success identified.
A company who should consider ABM likely has:
Trialed and seen success with several demand generation channels
Set regular meetings to discuss lead generation and quality with sales
A content marketing machine – either in-house or with an agency partner
Fully integrated marketing automation and CRM system
Why should your B2B focus on ABM?
While ABM has been around as a strategy in some form for several years, well-established B2Bs are continuing to find success in shifting towards ABM because it aligns your best resources with your best opportunities. Sirius Decisions found that companies leveraging ABM see an increase of 25 percent or higher in engagement. Additionally, 91 percent of companies with ABM see average deal size increase. ABM is the right strategy for companies who can integrate marketing sales to drive more efficient growth.
Deciding Between Demand Generation or ABM?
B2B companies focused on driving results need to be moving marketing and sales teams up towards demand generation and ABM. If you haven't begun building your demand generation engine, start there. If you have successful experiences with demand generation, then start looking at how to trial ABM while you continue to fine-tune demand generation programs.
A great approach to take while in transition from demand generation to ABM is to do a mix of both. As you can see, there are many characteristics that both methodologies share, such as healthy, content-rich campaigns using tools like email nurtures and PPC. By combining ABM and demand generation, you can use the best of both worlds to tailor a marketing strategy program that suits your business and goals for optimal results.
We realize that you can't do everything at the same time so take the time to build out programs and build a content foundation in traditional and inbound marketing, get some wins under your belt, and move upstream as your time and resources allow. If you're looking to jumpstart you demand generation program in the upcoming year, we suggest taking a look at our B2B Demand Gen Guide to get started.
Subscribe to our blog and stay tuned to learn how to pivot from Demand Generation to ABM!