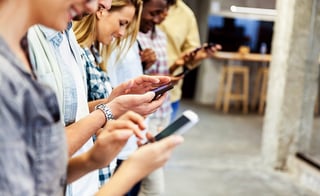 Digital Marketing is a field that continues to evolve almost as rapidly as technology does. That is why it should be no surprise that a new sub-discipline within digital marketing, Influencer Marketing, has emerged, and its popularity is developing at a very fast rate. Influencer Marketing is now a major component in the marketing strategies for many major B2B and B2C companies, including Comcast and HubSpot. We here at Marsden Marketing naturally love all forms of digital marketing, but we want to take the time to help you understand why you should love Influencer Marketing too!
What Is Influencer Marketing?
Influencer marketing focuses on connecting industry leaders that affect the buying behavior of their audience with a particular product, service, or company. In a previous post, we broke down the root words influence and market to explain the basic concept of this practice, which is to inspire and hire influencers to help get the word out about your company. This sub-discipline of marketing is closely tied to social media marketing because social media is used to identify brand influencers. Influencer marketing is also closely connected to content marketing because you will need to develop content for these influencers to share. Influencer marketing is related to several other areas of marketing, but the questions remain - why is this particular area of interest important to your B2B business, and how do you properly utilize it?
Why Influencer Marketing Is So Important For B2B
Why is influencer marketing important to you or your business? The most simplified reason is because it can help your company reach its marketing goals twice as fast when executed properly. Tomoson research discovered that more than 51% of marketers believe they gain better quality customers through influencer marketing. They also found businesses that utilize influencer marketing see better ROI, with $6.50 being made for every marketing $1 spent.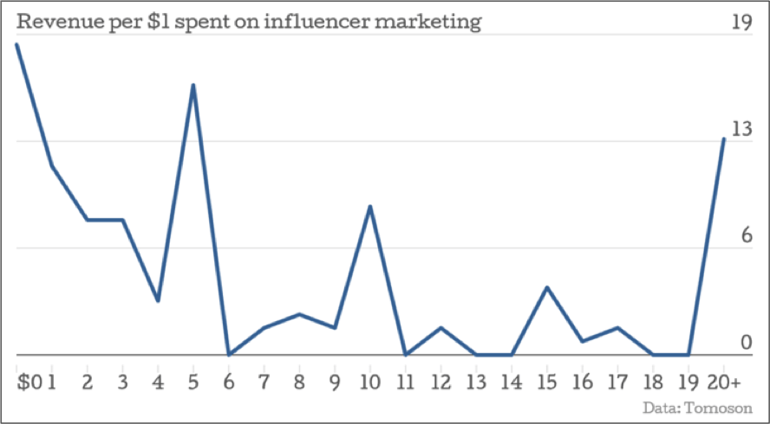 How Can Your B2B Organization Utilize Influencer Marketing?
Although the initial explanation of Influencer Marketing sounds like it is only beneficial to B2C companies, this is not the case. As time continues to prove, forms of marketing once thought of as only for B2C, like social media, are now becoming equally beneficial for B2B companies. The only difference between the two is utilizing Influencer Marketing for your B2B requires just a bit more creative strategy, including finding the right influencers.

Identifying key influencers could be done using influencer programs, manually mining social media or other online sources, or hiring an agency to do it for you. Whatever method you choose to take, just make sure the key influencers you pick are closely related to your brand's goals, ethics, and identity. The only thing worst than not including influencer marketing within your marketing strategy is using key influencers that do not reflect your company's key characteristics.
Once you have discovered key influencers closely related to your brand, then you can begin to examine your company's goals to determine how to utilize your influencers in the best way. If your goal is to acquire more customers then you need to develop a strategy to market to influencers. If your goal is to generate more leads then you would need to develop a strategy to market through influencers that have a hold on your target markets. If your goal is to increase brand awareness of your B2B company, then look into developing a strategy to market with key influencers to build awareness.
Vend, a B2B retail software vendor generated more than 5,000 page views in 30 days through influencer marketing. By creating a landing page with a list of the Top Retail Influencers in their industry, Vend was able to partner with some of their key industry influencers to socially share their landing page.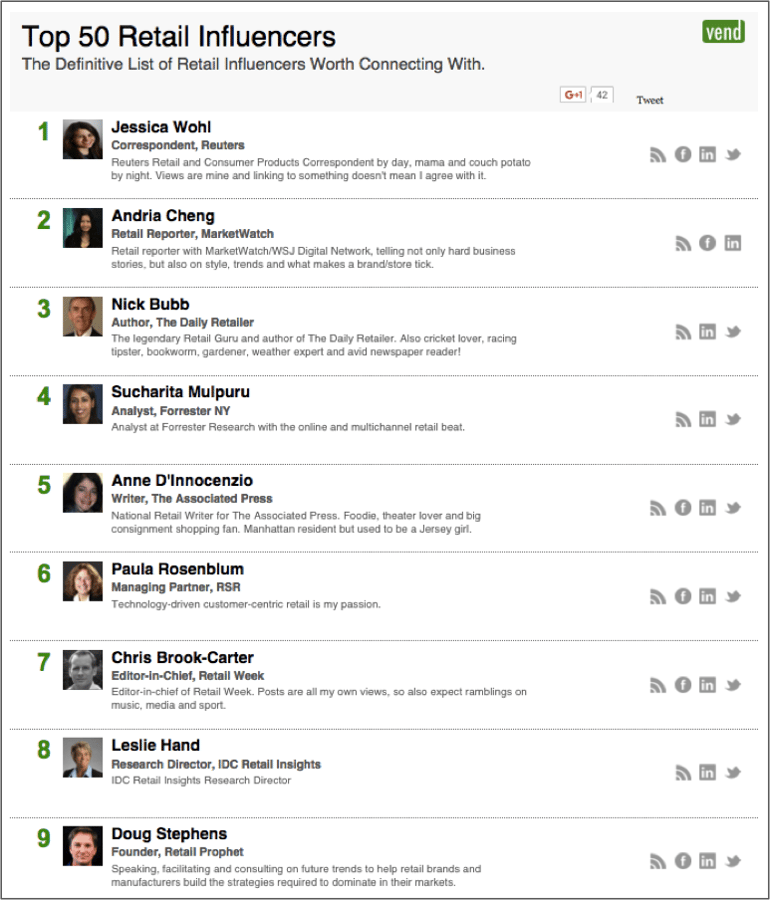 One key thing to keep in mind is what may be good for one isn't always good for others. Influencer marketing may be a growing field, but that does not mean it is right for every business model.
If you are unsure if influencer marketing is right for your B2B organization, or are looking for a partner to help take your marketing program to the next level, contact us today.