2019 is the year of visual intrigue, especially when it comes to innovation in B2B website designs.
Consider this: Nielson reports that U.S. adults spend nearly half of their day interacting with media. Website users are consumed by media everywhere they turn, making it harder and harder to stand out in the crowd.
The overarching trend we see for websites is the move towards innovative use of visuals. Part of this is because you can convey so many more things with visual elements than with copy alone. Layering in additional visual elements, like animation and movement, can allow you to create active (instead of passive) user experiences, resulting in more engagement and stickier messages.
As you go about evaluating your website — deciding whether or not you want to redesign or overhaul your site — take this overarching trend into consideration. Look into each individual trend below for examples of how we incorporated each into our recent website redesign. Remember, just because you're in B2B it doesn't mean you have to be B2Boring.
#1: Animations
I'm sure you've all heard the stat before — the average website user's attention span (6 seconds) is shorter than a goldfish's (8 seconds). And with user experience (UX) playing an increasing role in holding the attention of your target audience, you have to think of new and creative ways to stand above the crowd and remain competitive.
Animations do that. Movement makes it easier to effectively convey concepts and messages to your target audience while providing an intuitive and seamless experience to better understand your website. Animations can provide validation for actions taken on your website (like when buttons get larger on hover) and the movements help capture attention while providing an enriched experience on your site (like images that slide in and out).
Main Benefits of Using Website Animations
Provide visual hierarchy
Validate actions taken on your website — such as marking form fields red when one is skipped
Triggers the reward sector on their brain
Guides users down an optimized path
Adds in fun, when done right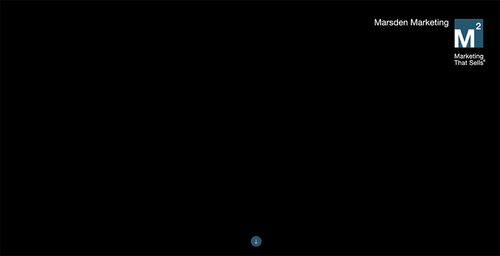 #2: Big, Bold Typography
Big, bold typography is all the rage. When we speak about typography we are not talking about what you use for header or body copy. We are talking about a type treatment that essentially becomes a graphic element. Typographic treatments are great for calling attention to specific content offers and calls-to-action that make sense. They are also great for showcasing the personality of your brand.
Why Use Bold Typography
Communicates your brand personality and value proposition
Highlights information that promotes conversion (proof points, testimonials, quotes)
Drives home the main point of a section clearly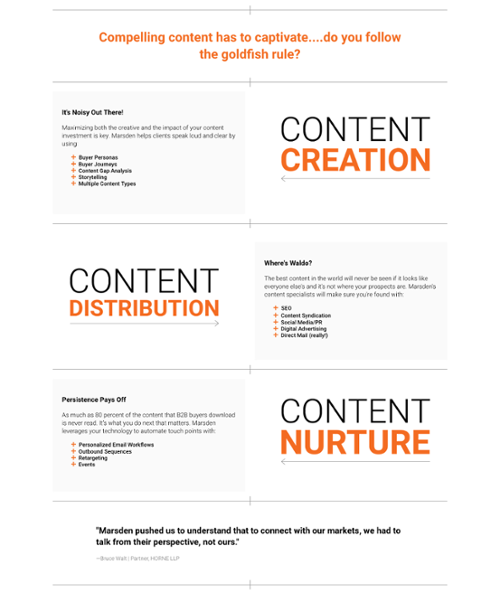 #3: Illustrations
I'm sure by now you are starting to agree with my aforementioned statement that 2019 will be all about visual interest — and illustration poses no exception. Like animations and typography, illustrations are excellent for encapsulating complex information in an easy, digestible format. Why create multiple paragraphs to explain on idea when one illustration can do it with less space?
Why Illustrations are Great for Web Design
Convey complex and hard to grasp ideas
Make pages easier to read by breaking up text blocks and varying the media
Can be personalized to fit your brand
Break from the usual stock photography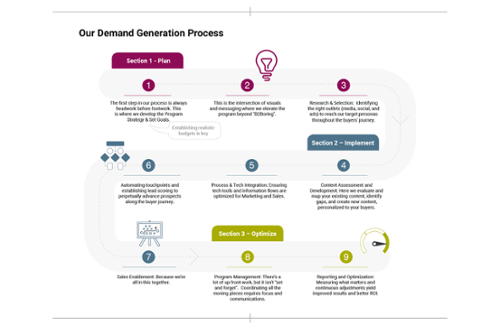 #4: Asymmetrical Layouts
Gone are the days of symmetry and uniformity in website layouts. Welcome to the death of the grid. If you have no idea what a web grid is, think of it as system that allows graphic designers to maintain alignment and consistency of graphic elements. Or better yet, take a look at newspaper and that should provide some visual context.
We are seeing more and more clients opting for an asymmetrical design to engage their target audience ­­­— this is especially true among innovative SaaS companies.
Benefits of Asymmetrical Layouts
Provide users a flow, like a visual roadmap for how the user should consume information and navigate your website
Bring even more attention to strategically placed key information
Enable growth-driven designs (which we highly recommend) by giving flexibility to content creation that makes sense for each individual page (you aren't pigeon-holed into a certain structure)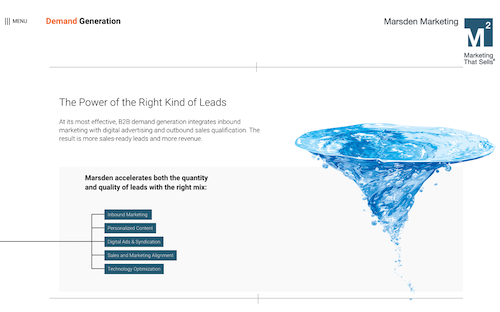 #5: Video
We've covered the importance of video extensively in our blog, but this trend shows no sign of dying off. Companies are getting creative on how they use video on their sites — from using it as background headers on homepages, to offsetting it with asymmetrical layouts. There is no shortage of ways that you can use video to intrigue, delight, and capture the attention of your audience.
Why Videos are Great for B2B Web Design
Users spend more time on your website, improving SEO
Convey your message to your audience faster
Increase brand awareness (by up to 54%)
Easier, faster, and more compelling way of illustrating your value proposition to your target audience
Brings in more human touches (especially when you use your colleagues on camera)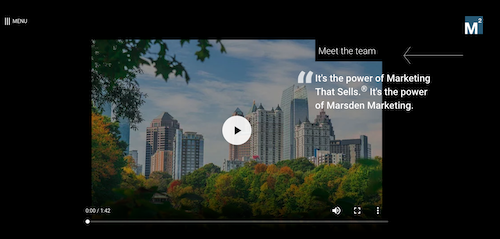 Looking to get started with your own web redesign? Check out our Web Redesign Toolkit.