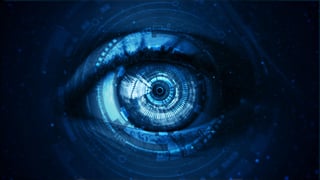 2020 is a time of growth for B2B web design. In the past several years, we have seen an explosion of animation and custom graphics, and this next year marks a turning point that will change those landscapes forever. Here are the 6 trends to keep an eye on this upcoming year.
Voice User Interface
It's a brave new world — everyone is talking to their machines to get things done. However, your B2B website likely isn't optimized for voice search. That means pretty soon you'll be alienating parts of your client base and giving business to voice-optimized competitors.
In 2020, many companies will be preparing for this impending technological shift by ensuring that their website is voice friendly. Don't miss the boat by leaving this important update for later.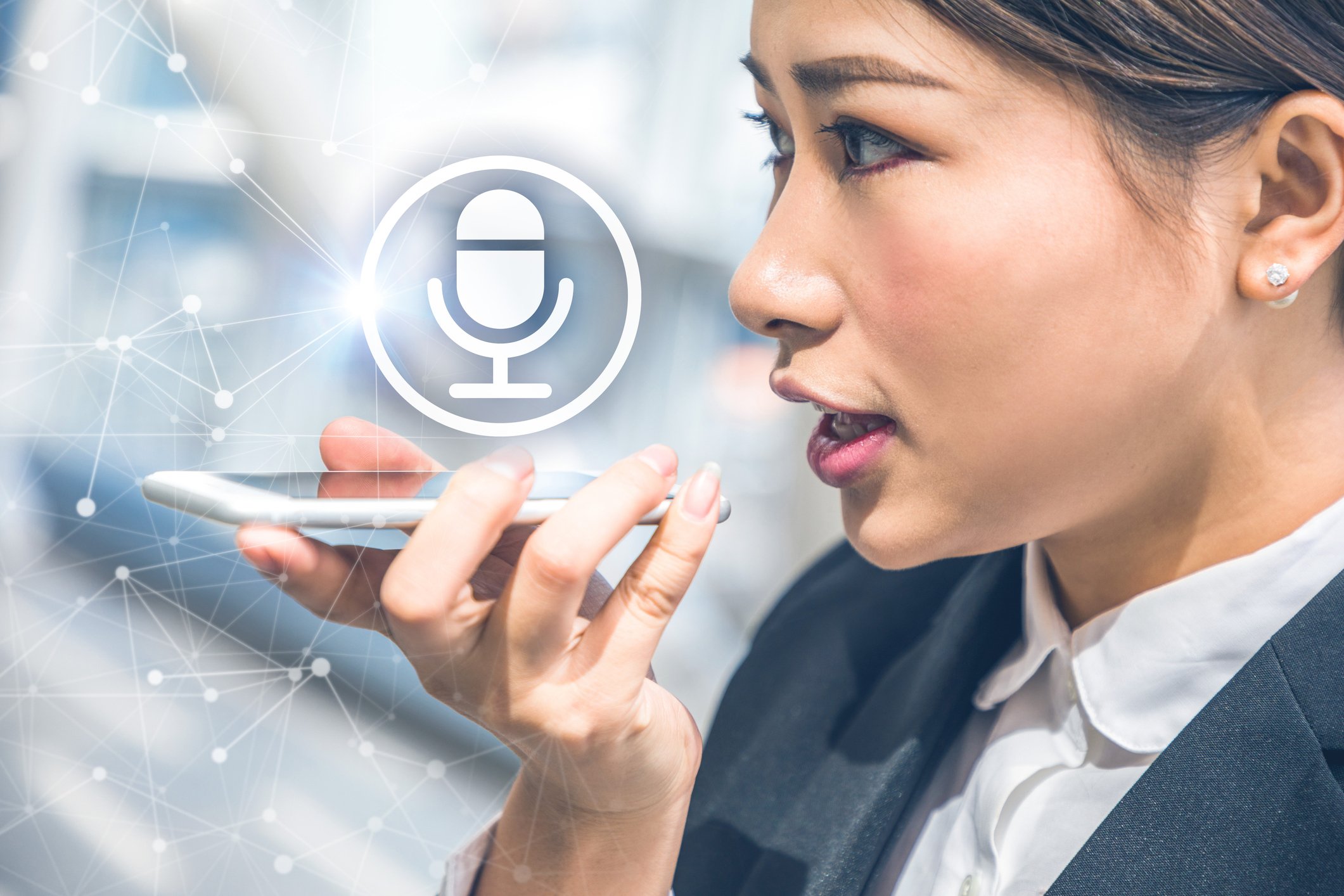 Customized Stock Photos
We've worn out stock photography. If you can't get custom photography for your website, you have to find another option for imagery that communicates your unique brand voice. In recent years, many companies opted for custom illustration to create a more unique experience that wasn't snooze-worthy. Custom illustration isn't for everyone, though — it may not be right for your brand's voice, or you might not have the time to invest in its creation.
Welcome to the era of customized stock photography. Let's start with a typical business photo from our favorite stock site and put our own twist on it that says something unique about your company. We can change colors, alter the space, add/remove objects, and make the lighting something spectacular.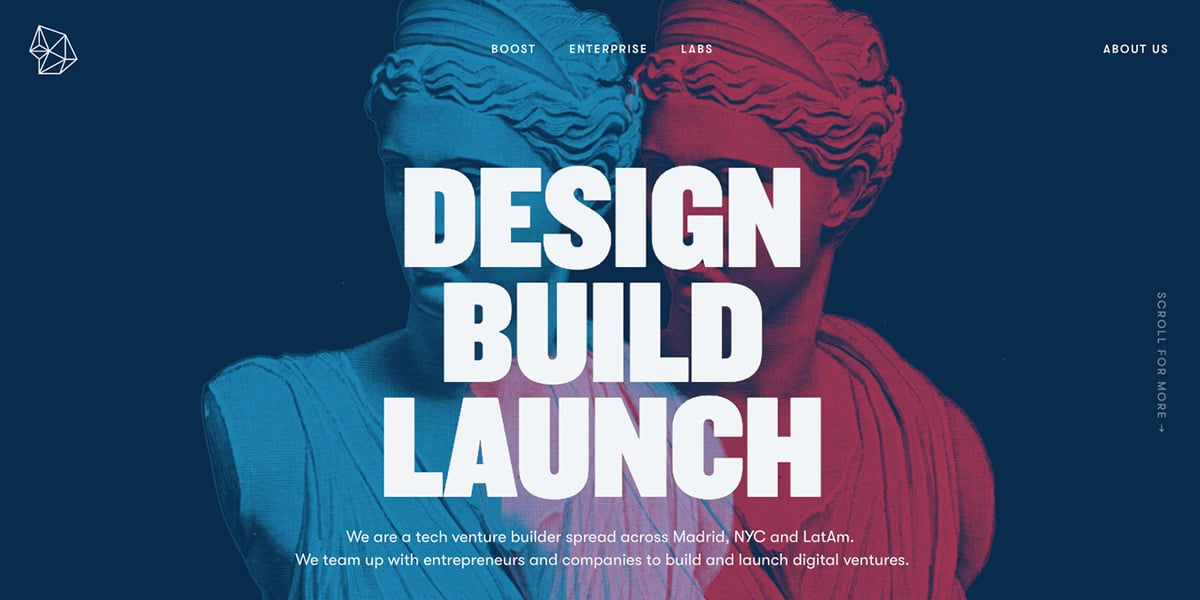 With a little extra effort, your photography in 2020 will have no doppelgangers on a competitor's website, and your audience will be much more satisfied with their visit.
Check out how Rocka put a new spin on photos that are available to everyone.
Custom-Made Icons
No one wants to see the basic set of icon designs anymore. We've gotten to the point where they simply don't add anything to the user experience. While there are icon sets available for purchase that have plenty of unique character, they're harder to use for a specific project. The icon maker probably only made a handful of them.
2020 will be the year B2B web designers start building icons from the ground up. They will be tailored to fit your company's brand and to deliver a unique experience.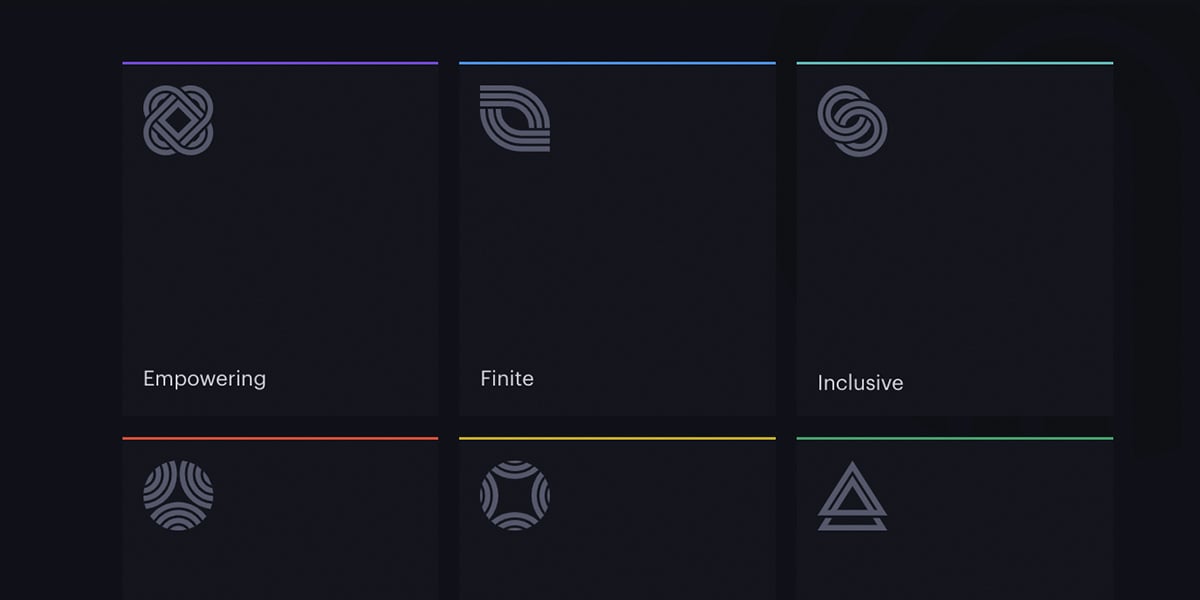 Take a look at how Humane By Design's icons are unique extensions of their brand.
Creative Website Layouts
If a B2B website wants to stand out in 2020, it will need to find a way to break out of the box. Most B2B sites still rely on very flat and boxy layouts to organize their content. For years now, web designers have leaned heavily on boxy layouts, since they convert very easily to small screen sizes like a phone. Since designers and developers are learning more about creating engaging layouts that translate well onto a mobile device, box-only layouts are becoming a thing of the past. Don't take my word for it — just ask our goldfish.
A great B2B website in the coming year will have overlapping objects to create a sense of depth, offset elements that surprise the viewer, and shapes that lead the viewer through the content.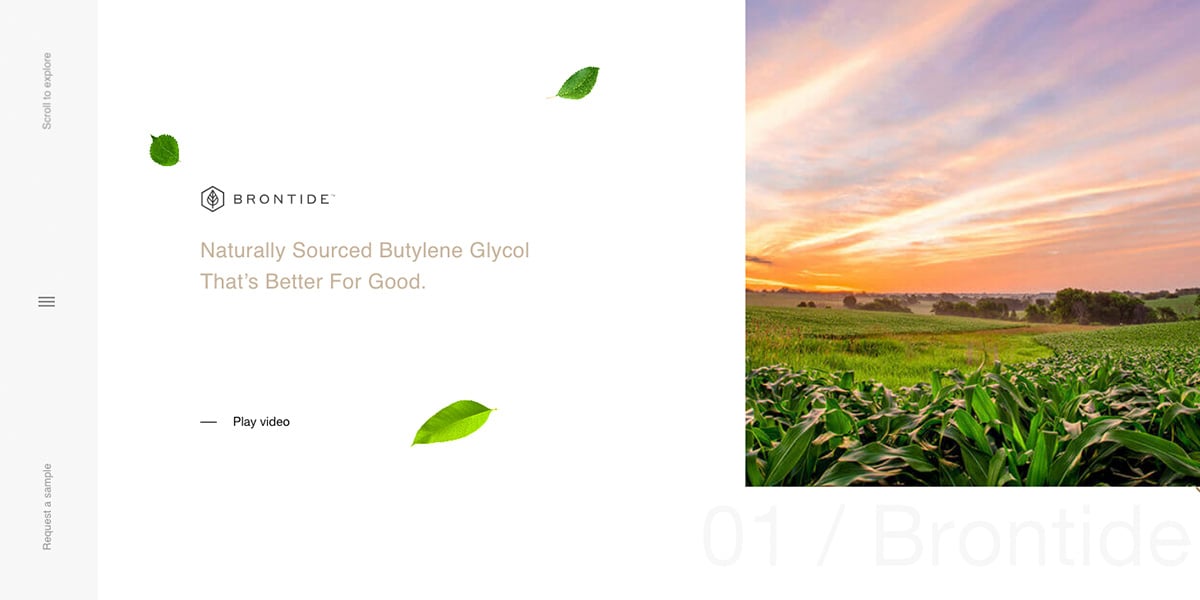 See how Brontide is creating beautiful experiences inspired by a grid.
More Intricate HTML5 Animations
Most B2B websites have some HTML5 animation on them. Maybe a button pops up, an image enlarges, or a box flips over to reveal more content. While these animations increase user engagement and improve the usability of your company's website, they are definitely the norm at this point. 2020 will see the evolution of this technology as designers and companies start looking for the next level of user engagement.
That means we are going to see more interesting animations. They might be very slow or very fast. They could take up more background space or be as tiny as a few dots that point the way to the viewer. Expect new uses of motion graphics.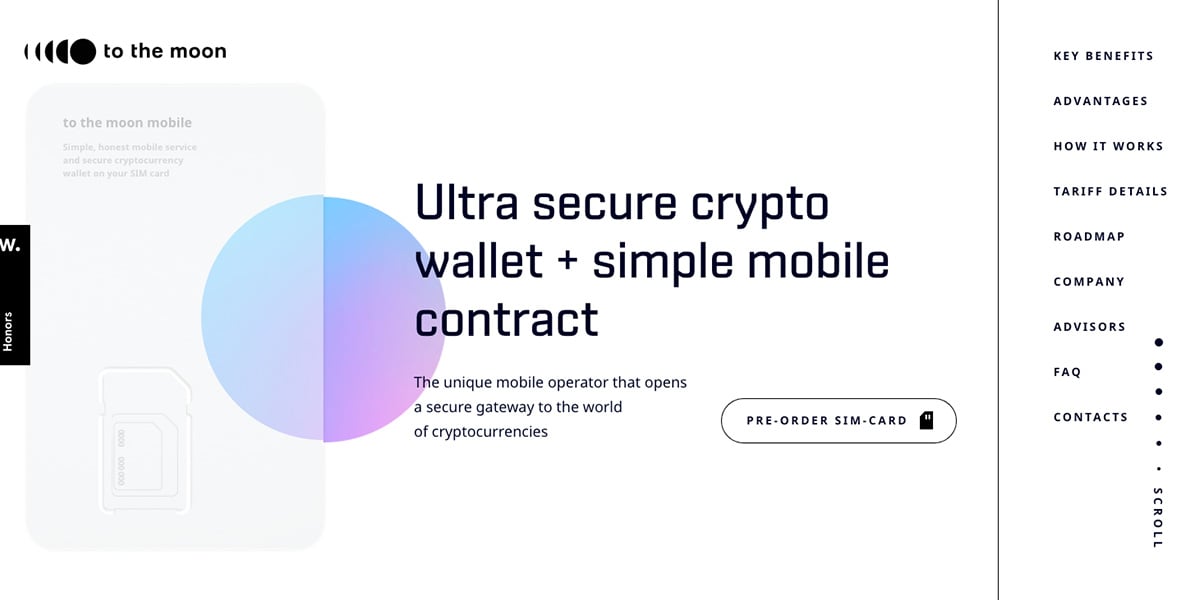 To The Moon Mobile is knocking HTML5 animations out of the ball park, bringing its brand to life.
3D Design
In the past year or two, we have seen a lot of growth in different styles of graphics used to represent B2B companies on the web. Most recently, we've seen a huge trend for isometric graphics that mimic 3 dimensions. They're usually seen as the top image on a homepage, and they can nicely describe how a company's product or service works. But that's not the end of the story.
Web design graphics are taking a leap forward. Real 3D graphics are more accessible to designers than ever before, and most designers have some experience in 3D software. We'll start to see more diagrams and imagery using fully rendered 3D graphics made specifically for a project. Practically, that means new opportunities to describe your product or service in a more powerful way.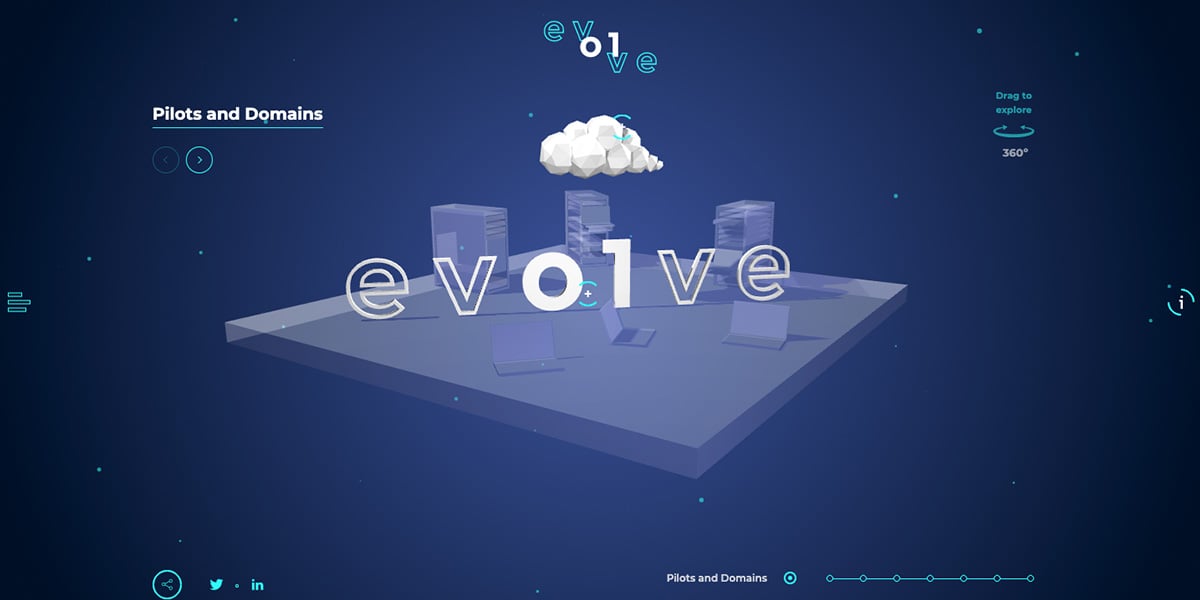 Check out how Evolve invites you to explore new dimensions.
As you look at your website and consider how to remain at the forefront of your industry in 2020, look out for these areas of change and imagine how they can help your brand communicate with its audience. It's time for an update — seize the future and embrace the new wave of B2B web design!
Want more insights on how to make your B2B website better?


Check out this blog to see if you're in need of a refresh.