The days are getting longer and the weather is getting warmer. What better way to enjoy your days than attending some of the top marketing and public relations events Atlanta has to offer? In keeping up with our monthly event series, we have scoured the internet to find the top five events you should attend this May, all under $50!
We are ready to leave winter behind, are you?

May 11, Thursday


PRSA: Make Video Work for You—Driving Media Outreach & Social Engagement
Cost: $30/Members, $40/Non-Members
Time: 9:00 am – 11:00 am
Description: The inclusion of video in reporters' stories continues to increase. Georgia Tech's media relations team has found repeated success coupling press releases and media pitches with video packages. Of the 10 most viewed videos on its YouTube channel, seven were produced to support press releases (each with 100,000+ views). The videos are creative and varied—often with researchers on camera explaining their findings, sometimes alongside the media team. They are never "talking heads" and always include b-roll. Video is also integral to the success of the institution's social media team, which is ranked nationally among American colleges. The team's social media live shots take audiences behind the scenes, providing an experience unique to the institution's brand. In this presentation, communicators will learn:
When incorporating video is the correct approach—and when it's not
How to prepare a spokesperson to be on camera, quick tips on equipment and setup, and how to choose sound bites and b-roll
Tactics to pitch video media from a team that has landed placement in top-tier outlets such as the New York Times and NBC's Today Show
How video influences social media engagements, taking a closer look at gifs, short video segments, and live elements
May 16, Wednesday

AMA: What you need to know about storytelling in marketing
Cost: $35/Members, $40/Non-Members
Time: 11:00 am – 1:00 pm
Description: Join AMA Atlanta at their May signature luncheon where the contributor of the Storytelling 2020 white paper will discuss their findings in more detail. Today, consumers bring brands into their lives, more than we often appreciate, so a Brand Story can enrich that. The truth is that consumers are in charge these days, and brand exchange and experience must be dynamic (meaning 7x24 website access, reviews, etc.) because consumers are less willing to accept static 20th-century advertising. So storytelling becomes one of the new and important ways to foster brand engagement in a way that inspires consumers to take action, whether it be a click, like, or purchase.


May 16, Wednesday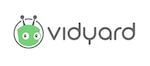 Vidyard: The Power of Storytelling in Sales: A Roundtable Discussion
Cost: Free
Time: 6:00 pm – 8:00 pm
Description: Video engages audiences like no other medium. It offers a visual and audial experience, and demands attention, keeping viewers' interest. Did you know that audiences spend 88% more time on sites with video? Videos are great for grabbing attention and for sharing information, so much that HubSpot recently named video prospecting as the #1 sales trend of 2018. This is why Vidyard is excited to partner with Valverde & Stiles to host a roundtable discussion around storytelling and how it can be effectively used in your sales cadence. The event is designed specifically for marketing and sales professionals that are looking to get practical tips and learn actionable strategies from the top video practitioners in Atlanta.
Who should attend?
B2B sales managers
Enthusiastic SDRs and BDRs
Vidyard customers and prospective clients
Anyone that's interested in learning more about the power of video for sales and marketing
May 23, Wednesday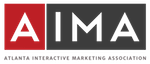 AIMA: The Great Debate – Data Privacy vs. The Benefits of Data Collection
Cost: $40
Time: 6:00 pm – 9:00 pm
Description: In light of GDPR and Facebook's trial regarding its data collection practices, there is pressure on marketers and organization everywhere to understand the implication around data privacy and data collection. Join AIMA and David Katz, Jae Scarborough, and Suprit Patel as they discuss the pros and cons of data privacy and data collection.


May 24, Thursday

AMA: Marketing with Intensity for the Gen-Z Generation
Cost: $25/Members, $35/Non-Members
Time: 7:30 am – 9:00 am
Description: For Gen-Z, days are packed with classes, sports, video games, and an infinite social feed of information. They're the FIRST generation to never know life without the internet, it's no wonder they are hooked on social! Join AMA as they discuss custom research delivering a deep understanding of the true media consumption of Millennials & Teens, the differences between them, and their relationship with brands. This will include the decline of "traditional digital", what it means to create intense connections with this non-linear generation, and the roles of digital creators and storytellers.
Want to keep up with the latest events taking place in Atlanta?
Follow our Blog.