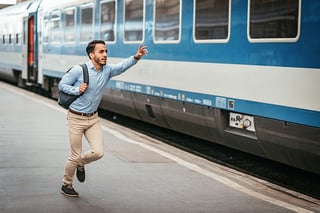 The Last Jedi topped the box office in 2017, Beyoncé's pregnancy Instagram got more than 11 million likes and researchers discovered a new continent on earth called Zealandia (for real). A lot happened last year.

It's tough competing with continent-discovery-level achievements, but we've done our best and put together 11 learnings we believe will shape marketing strategies and tactics in 2018.


We're working on some great blogs for 2018, and we'd love to share them with you.
Subscribe to our blog to keep in touch.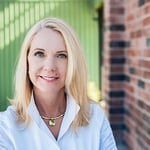 1. Test before you commit to the "next big thing" - Anne Marsden, Founder and Principal
There's a difference between constantly jumping on the "next big thing" and constantly improving and evolving. As technology options explode, it takes discipline to select and master the right mix for your audience and your internal capacity to manage.

This was a year of testing and learning a lot of different approaches and technologies - from video to ABM, to new content syndication channels, to new sales prospecting tools. The success of each of them was based in large part on having a clear definition of success, a roadmap for implementation and the internal resources to adequately master the tools. Without all three, successful adoption is at risk.


2. Make data visual - Suzanne Moore, Principal
Data visualization makes the huge amount of data that we as marketers have access to come to life. It allows us to see new patterns, grasp difficult concepts and identify gaps. Visualization is a great tool in making the data we collect actionable.



3. Don't give up on gated content yet - Noah Thomas, Client Success Manager
Gated content is starting to become the new email. In 2017, many marketers were quick to proclaim gated content dead (or at least dying), just like everyone has been ready to proclaim the demise of email as far back as 2004.

However, gated content has two advantages.
Transparency - Forms amount to an online handshake. You know what to expect (be put into a nurture campaign) and can make up fake information otherwise. Cookies for retargeting on the other hand are not transparent (unless your website discloses this information). Because there was not an opt-in, no handshake, no permission to follow me around the internet – this could present a new set of issues.
Control - Having contact information gives more control over what collateral you are presenting to a prospect and what time they receive it.



4. Take a closer look at artificial intelligence in marketing - Jeffrey Willis, Client Success Manager
I've really been fascinated to see how artificial intelligence is creeping into our marketing reality. For years, AI has seemed like something we talked about being "in the future," but now we are learning more about how it is really impacting us as marketers. From website design to content creation to advertising, it is forcing us to rethinking many of our strategies.

A great example of this is SEO and how to better optimize in the age of AI. Previously, we might have searched "Midtown Atlanta restaurants" to figure out where to go to dinner, but now because of voice search (think Siri, Echo, etc.), we are now having to better understand how to optimize for a phrase such as "Where should I go for dinner tonight that's nearby?" Thankfully, RankBrain, Google's machine-learning algorithm, uses AI to serve up the most relevant search results to that question.

5. Get creative with new mediums - Brian Bicknell, Graphic Designer
I've seen B2B marketing become even more multi-media. We need video, infographics, ebooks, tradeshows and websites to all work together. Companies that use to stick to one or two of these channels saw big returns by stepping into new territories in 2017.

6. Start using interactive content - Charlotte Cook, Inbound Marketing Associate
One thing I learned last year was how important content is and how it's always evolving. In 2017, we moved away from creating a lot of content to creating meaningful content with a purpose, buyer persona and research in mind. A new tool we got to experiment with toward the end of the year was Ceros, an interactive content tool that allows us to make more engaging and eye-catching content for our audience.

7. Give personalization a chance in B2B marketing - Lauren DeRamus, Program Manager
An overall theme that I think impacts both content and social is personalization. For a long time (even today) there exists an idea that the B2B audience is significantly different from the B2C audience - that they're "more corporate" and not seeking or impacted by the same sort of unique, highly-personalized experience or content as the B2C Audience.

But, we've found that even C-Level execs love to engage with more "relaxed" video content or play with cool interactive content. I think this will become more and more true as Millennials step into those roles. Content will not only need be "informative" but engaging and dynamic (especially if you want to stand out).

8. Make video an integrated part of your B2B marketing efforts - David Doughty, Inbound Marketing Specialist
I have learned that it's not enough to just produce videos, but that you need to create a video strategy that nurtures leads.

Demand Metric says that 70 percent of B2B respondents claim that video performs better than any other content for producing conversions, which the 2017 State of Inbound says is [lead generation and conversions] one of the biggest pain points for B2B businesses. Videos for B2B have changed from 2016 to 2017 because now it seems like everyone knows they need video but they aren't sure exactly how to produce it. In 2016 it seemed like B2B companies still needed convincing, but now we see a lot of videos without much purpose.

9. Get marketing and sales aligned - Carla Niknejad, Inbound Marketing Associate
One of the most important things I learned in 2017 was the importance of sales and marketing alignment. As marketers, it's easy to get caught up in the content and the campaigns -- so much so that leads can fall through the cracks after they're passed onto sales and they're not qualified. Inbound marketing along with a demand generation strategy can help produce better leads and help reach revenue-driven goals that can get sales and marketing on the same page.

10. Close the gap between PR and marketing - Riah Solomon, Content Marketing Specialist
In our minds, public relations and marketing are two different divisions within a company. That's changing – and a large part of it has to do with the influence of demand generation.

More and more companies are trying to cut bloatware campaigns that inflate numbers without showing the exact ROI. PR has always struggled with ROI because newspaper (online or print) impressions are hard to quantify. How do you know that placement caused a bump in your sales?

That's where demand generation is giving PR life within integrated marketing campaigns. Combining marketing tactics like landing pages with press releases allows marketing teams to not only show the ROI but also pinpoint what's really driving demand and where your budget should be focused.


11. Stay focused on what matters (the bottom line) - Will Walker, Marketing Manager
I've continued to see how focusing on the bottom line of marketing activities helps drive return and effectiveness of campaigns. By taking a critical look at metrics I measure and asking if they are the right metrics to show business improvements, I have been better able to assess and plan for marketing activities that end up actually affecting the bottom line. And the bottom line is very important to us and to our clients.
We're working on some great blogs for 2018, and we'd love to share them with you. Subscribe to our blog to keep in touch.