The Buyer's Journey consists of three main stages: Awareness, Consideration, and Decision. The Awareness stage involves the realization that an opportunity or problem exists. In the Consideration stage, the buyer will gather all of the information they can in order to find several viable solutions to their problem. The Decision stage is about choosing between options and sealing the deal.
But to really understand what goes on in the Buyer's Journey, we have to go deeper. We have to know the story through the buyer's eyes. So come join Timmy, as he navigates through the three stages of the Buyer's Journey and various other aspects of the human experience.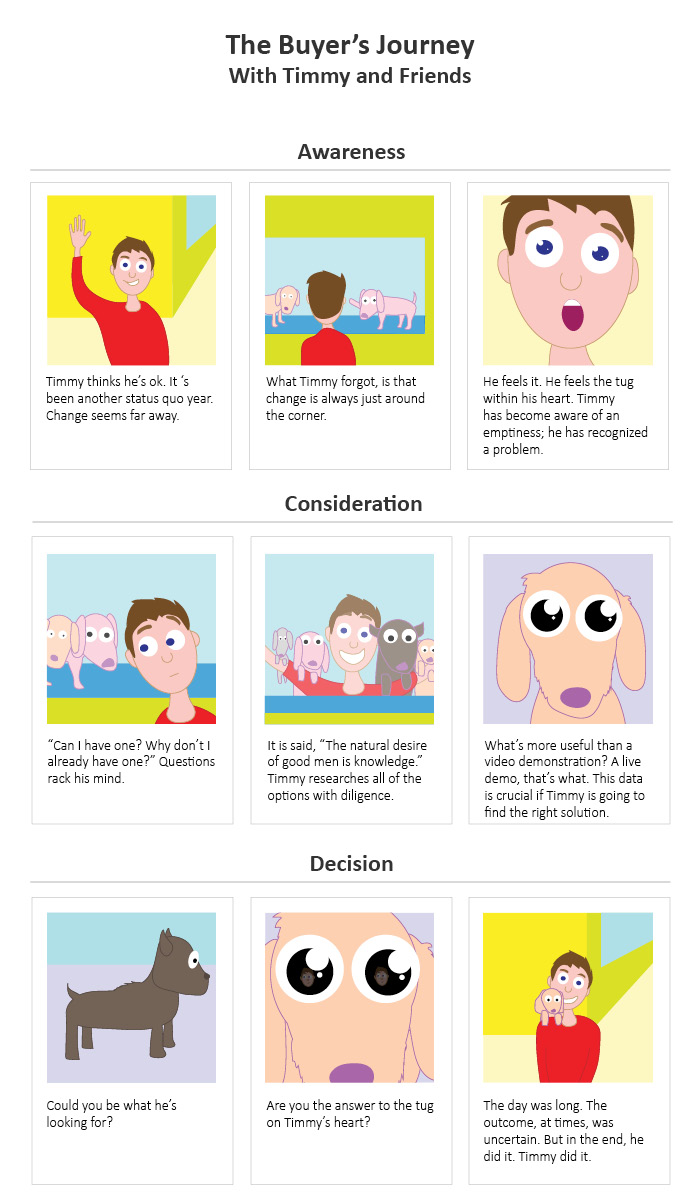 This journey may be over, but the real journey is in you. Understand the Buyer's Journey. Find your inner Timmy.
Want to learn more about how you can attract, engage, and convert your target buyers? Download our eGuide, "The 30 Greatest Lead Generation Tips, Tricks, and Ideas"!