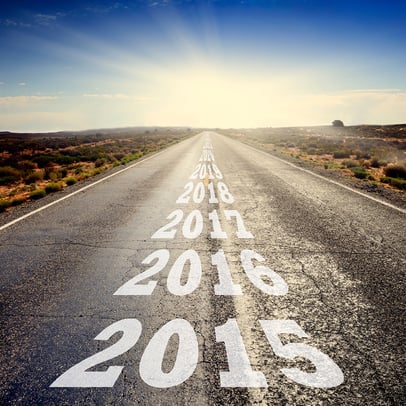 Gone are the days of tips and tricks to fool the algorithm into ranking your site first. The future of search is in the hands of the searcher… just as it should be. Every company in today's competitive environment understands the importance of focusing on the consumer in order to succeed, and Google is no different. They are focusing on the searcher to figure out how to better deliver what they want. In order for modern SEOs to be successful, they must take their eyes off the algorithm and refocus on the searcher and their intent.
Content is still king. Siloing, backlinking, keyword usage, guest posting, and on-page optimization – all these things aren't gone. You still need to build your site in a way that makes sense to the search algorithm and help bots classify your site in the way you want to be found. Take a look at our SEO checklist and make sure you have done all of the important steps to make your site algorithm-friendly, but then move on.
LISTEN to What Your Searchers Want and DELIVER
Moz put out their most recent report on "The Future of Search," and it goes to prove that the distinction between SEO and marketing are no longer different. Being a great technical SEO expert is not going to be enough anymore. It is time to listen to the searchers, know your customers and build a site that is easy to use and interpretable to the bots.
How to Optimize a Site in the New Era of Search
Keyword Choice
If you have read any of my previous posts, you will see all the focus I have been putting on searcher's intent in defining your keywords. Research has proven that Google's search algorithm has gotten smarter and more intuitive. They are able to provide the right results to the right person at the right time (well at least 80% of the time). Gone are the days when searching was only about matching the query. What keywords did the user type in and how accurately does your site match those keywords? Intent-based searching is NOW.
Understand User Intent
Many moons ago, I worked as a search engine evaluator. I didn't realize at the time that I was actually evaluating the search results for Google that have now led to the change and improvements that we are seeing today. My job was to evaluate the intention of the person typing in the search terms and determine if the results presented matched the user intent. I was one of millions of people doing this evaluation all over the globe. Google is now clearly focused on the intent of a user and how they can serve up better intent-based search results.
User-Friendly Website
Over the years I have debated the issue of bounce rates and their effect on rankings. It has definitely come to the forefront as a ranking factor now. The time a person spends on a site and the lower the bounce rate is another signal to Google that the page is worthy of reading and delivering quality content.
These three questions are a good starting point for evaluating your webpages and their content:
1. Would I click?
Does your page title and meta description that is displayed in the search results make you want to click on the result to learn more? Include important keywords - they still play a part in helping Google to understand what the page is about – but don't overdo it.
2. Do I like what I see?
When you first arrive to the website does it make you want to sit down with a cup of coffee and devour every word? Can users find what they are looking for easily? Are they able to learn new things or get answers to their questions? Good user experience will keep your readers around, which will help with your bounce rates and time spent on the site, signaling to Google that you are someone cool to hang out with and searchers like you.
3. Do I get what I want (do I fulfill my intent)?
Is your information on the webpage well written and informative? Put a lot of thought into your website content and add your brand's voice. Today's searchers are trying to find answer to their questions – quickly. If you are the one who provides those answers they are going to trust you, and maybe even become your next loyal customer. Only you know about your business and you are the best one to talk about it.
Listen!
Searchers are the new algorithm: what they want, how they want it and where they want to find it. Customer focus is everything in today's business, marketing and NOW even your websites. Build a website that you can be proud of, and Google will reward you for it. Better rankings means more traffic. With intent-based searching, this can also mean more qualified traffic to your site.
The most amazing website in the world can't be found if the bots can't interpret it. It would be like building the Biltmore Estate in the middle of the desert and only providing the directions to it in a language no one understands. If you ignore the technical aspects and organization of your website, you simply won't get found.
What sites have you found the most useful and well-built in your opinion? Share some of your favorite examples in the comments section!