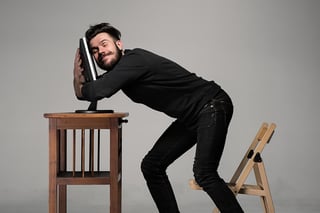 Google AdWords is a great lead generation tool and can deliver highly targeted traffic for SaaS companies, but it can also be costly because of the high competition for software and technology keywords.

Don't let the cost scare you off just yet! We know of multiple campaigns, strategies, and best practices to use when developing your Google AdWords PPC campaigns. Here are three steps to take to get started.

Step 1: Don't skip the mental gymnastics

Starting a PPC campaign from scratch can be a daunting task, and it's easy to want to jump right in without thinking through a few preliminary questions. This is the step that will give your campaign direction, purpose, and the ability to track success, so don't skip ahead! Take it slow, be thorough, and you'll start your first campaign on a positive note.
Set goals. First, ask yourself, what are your goals? Essentially, why have you decided to launch a PPC campaign and what do you hope to see happen? Without establishing goals in the beginning, you cannot measure whether your PPC investment is paying off. Some common PPC goals include lead generation, brand awareness, impressions, and website visits.
Find your voice. Next, think about what makes your company unique. Why should people choose your software over your competitors? Since the SaaS PPC market is highly competitive, a value proposition and unique offer are crucial.
Define your audience. Lastly, who is your ideal customer? It's essential to understand everything about your ideal customer so you know what information to use, what to offer them, what language they prefer, and how long it will take them to convert. Use these answers to build out the different elements of your campaign.



Step 2: Buckle up and do your research

Before you log in and create an AdWords account, you need to dive into some research for keywords, ad copy, landing page design, and an offer. The more research you perform up front to discover who your customers are, what their problems are, what keywords they're using, and what they're interested in, the better your campaigns will perform in the long run.


Find a mixture of short- and long-tail keywords
Begin with keyword research. Define the keywords your customers are using to find you, the keywords you are ranking for organically, and what you want to rank for. Don't just pick keywords that define your service. Find problem keywords. Consult your sales team to help you determine the problems your customers have and how your service can help solve them. Mix it up between short-tail keywords, such as "sales software," and long-tail keywords, such as "sales software for retail companies." Short-tail keywords have more competition and cost more. By adding long-tail keywords, you'll reduce your cost and rank for what makes your company truly unique.


Make the right offer


Next, look at what your competitors are doing for ad copy, landing page design, and an offer (see image below). Are they offering a demo or an asset? When you give a free demo, you are turning people quickly from visitors to Sales Qualified Leads (SQLs), but some customers require more research and convincing before they're ready for a trial. Offer what makes the most sense to your target market. Whatever you choose, make sure to highlight your unique value proposition clearly throughout your ad copy, landing page, and offer.

Step 3: Launch your PPC campaign

Now for the fun part: building out your campaigns. Start with one campaign type and strategy and build it out from there, making changes and adjustments when necessary. Here are four types of campaigns to get you started.

Branded:

A

branded campaign

consists solely of keywords that contain your product names and your company name. For example, one of ours would be Marsden Marketing. This is a great campaign to get you started and will help you maintain a high account quality score, as well as keep your costs low.

Competitor: In the SaaS space, there tends to be a lot of competitors with very similar products. Once you've identified your competitors, you can build a campaign that targets their clients and potential clients (see example below). This is a great way to intercept their potential clients and offer another product to customers who have the same problem and are ready to buy. Keywords for this campaign would include their branded product names and their name. Also, consider doing a comparison chart in your landing page to show the differences between your services and those offered by your competitors.

These campaigns tend to be more expensive and yield a lower quality score since you won't rank highly for any of their branded keywords. When building a competitor campaign, make sure to follow Google AdWords Guidelines

,

such as trademark guidelines and unfair comparisons or false claims. Also, be cognizant that your competitor may try to build a competitor campaign against you in the future.
Retargeting: A retargeting campaign shows a display ad to a customer who has visited your site in the past by using browser cookies. You've probably seen these before from e-commerce sites when you viewed a pair of shoes and see them later as an ad on another site. This type of campaign helps to keep your product at the top of your visitors' minds.



Display – The Google Display Network allows you to display a variety of different ad formats across more than two million websites. These campaigns are less costly, since fewer people are targeting the same keywords, and allow you to target the same audience while gaining exposure for your company. The downside of the Display Network is that with the high exposure, your ads won't be as targeted and will likely reduce your conversion rate.


Since your costs can quickly escalate when running multiple PPC campaigns, make sure to consistently test new ad groups, keywords, campaign types, and landing pages to optimize conversions.

It's easy to write PPC off as too expensive for SaaS companies, but with the right strategy and campaign in place, you can beat your competition, gain brand awareness, and bring in new customers.
Still not convinced? See how one of our SaaS clients utilized PPC and inbound marketing to further their lead generation goals.