With spring in full swing, now is a grea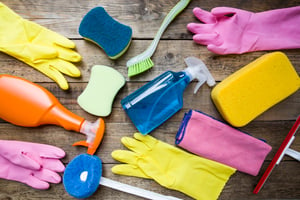 t time to revisit your marketing plan, review your campaigns, and check your sales results. Not only is it a great chance to see what's working and what isn't, but it's also an opportune moment to hit refresh. This allows you to refocus your efforts to make sure you're on track to meeting your marketing goals this year.
If you're just now seeing our marketing spring cleaning series or would like to bookmark a page with all the essential info in one place, we've rounded them up for you here.
Check them out!
Want to Improve Your B2B Website? Start Here.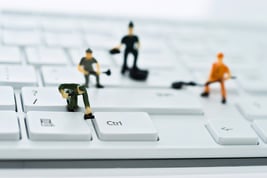 It's easy to take a set it and forget it approach with your website, but that strategy can do more harm than good. Fresh and up-to-date content is what alerts search engines to keep crawling your page, ensuring your website's relevancy while attracting new prospects. If you haven't taken a look into your website's performance, now is the time to do so.
Learn where to start on your website revamp journey here.
Getting SEO Back on Track - Starting With Backlinks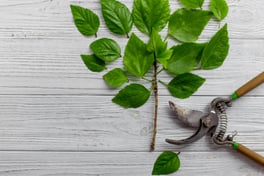 Backlinks have a way of turning into weeds that hinder your growth and hurt your website's authority if left unattended. Don't let this happen to you! Start your backlink audit today and cut out what's no longer working.
Declutter Your MarTech Stack With an Audit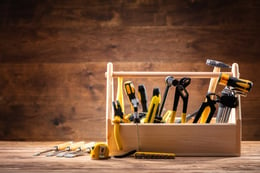 We all have that one drawer in our house where we store all of our tools and knick-knacks. Your MarTech can often resemble this drawer if your organization has been purchasing tools without a plan of action in place. To make sure you're putting your marketing dollars to good use, check out how to weed out the tools you don't use with this MarTech audit plan.
Read more about MarTech audits here.
2 Steps for Refreshing Your B2B Social Media Profiles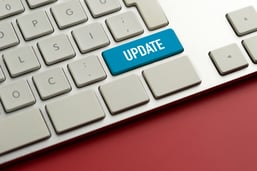 Your social media profiles are an important part of your marketing mix. They help with building brand awareness with your targeted buyer personas, serve as the first point of contact with your company, and add credibility to your business. But if you haven't checked your profiles since you first created it, then you're going to want to revisit them.
Learn more on updating your social profiles here.
Your marketing program deserves the same love and attention as your home. Likewise, it's easier to do small chores regularly than undertaking a massive clean-up every few years.
If this Spring Cleaning guide is too much for you to handle all at once, break it up into smaller pieces and address one area at a time (tip: one per season).
Want all this information compiled and organized?
No worries, download our spring cleaning guide and watch your marketing program bloom!