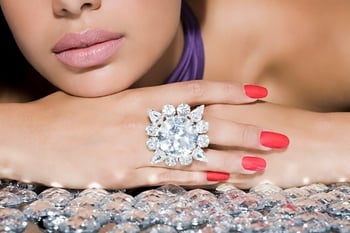 When you think of B2B content marketing, of course the first thing that comes to mind is WWTKD: What Would The Kardashians Do.
If the reality family hasn't taught us anything else (and trust me, they haven't), the Kardashians showcase the importance of content strategy, planning, editing, and production.
And while we all may not have a fame-hungry momager (mom + manager) controlling every move of our marketing departments, when it comes to content, we can learn a lot from the master class that is the Kardashians and Jenners.
Do I need a sex tape?
This is the first question that comes up for most marketing departments when discussing content. Of course, the answer is yes, you need a sex tape … or at least your own version of one. No matter your industry, you have to break through a lot of noise to get attention. How do you stand apart and stand out from the competition?
Your market differentiator and value proposition should be a defined component of your branding and the starting point that drives all content.
Who is the favorite sister?
Duh, we all know that Khloé is the best, but when it comes to the favorite, that is more of a question for momager Kris. And the clear answer is that her favorite is the one from whom she can generate the most money and fame at any given time. Kim caught everyone's attention. Kourtney and Khloé added more to the mix. Kendall and Kylie are bringing up the rear. Gasp, it's almost like Kris created a sisterly sales funnel with a clear top, middle, and bottom. Just like their storylines, ahem, I mean lives, your content also has to follow the clear progression of top, middle, and bottom.
Map existing content to each stage to see where there might be gaps or areas that need to be beefed up with a Scott Disick.
Where in the world is Rob Kardashian?
This is another important question when it comes to creating your marketing content. Rob is arguably one of the most tragic figures of the family, especially his stint on "Dancing With the Stars." As his fame cha-chaed away, he faded further into the background. The public just no longer cared. If your brand is "vapid" (which would be an amazing name for their eau de parfum), then the audience will have certain expectations. A bland Rob was not one of those expectations. This same standard applies to your B2B marketing content.
Mapping your content to your buyer personas means that you can speak their language, address their specific pain points, and showcase solutions to solve their unique needs.
But didn't the Paris robbery change everything?
Yes, when historians look back on the exact moment that Americans grew a heart, it was during this tragedy. In all seriousness, it was a horrible thing that happened. Heck, I even cared, and I haven't had feelings since I sold them on the black market back in the early 90s. So what can content marketers take from this?
You need to have something to say that your audience cares about, which usually means you aren't talking about yourself, but a problem or pain point they can relate to. An emotional connection matters, even in online B2B content.
What about the many, many, many, many men in their lives?
First comes love, then comes marriage, then comes divorce, then comes a bevy of other men, a few more marriages and finally Kim pushing Saint in a baby carriage. As any gossip blogger can tell you, men and photographers are an important part of the sisters' lives. Which leads us to our first lesson: quality is more important than quantity. The second lesson we pull from this is consistency, even if that consistency is getting the cover of another tabloid. Clearly the public is in love with their "love."
For content marketing, that means having a consistent style and tone to everything you produce. It's about understanding your brand, your voice, and what resonates with your audience.
Are the Kardashians everywhere?
Unfortunately, yes, they are. They have clothing lines, a retail chain, books, perfume, apps and any other random thing on which they can slap a signature. This of course brings to mind one word: desperation. But really the D-word this best showcases is distribution. They push their brand out in a variety of formats through a variety of channels. Content marketers should use this same strategy.
You want a range of assets, because some of your audience will read, some will watch, and some are totally visual. Additionally, where and how you distribute your content is just as important. Paid placements especially should have a solid plan drafted around them to insure the best ROI, unlike that unfortunate QuickTrim incident.
Can we discuss the elephant in the room: Kris?
Yes, speaking of the devil, we all know Kris is the evil mastermind behind everything. She plots, and plans, and sells out her family for fame and fortune, all with a smile on her face (unless the Botox just doesn't allow for any other expression). For B2B content marketers, she is the ultimate example of a strategist. Every detail must be mapped out to become a successful company or a $300 million family.
While the former steps are important components of B2B content planning, pulling it all together to create a marketing strategy with an end goal is easily the most important part of the process. Without a plan and end goal, you are just another Blac Chyna trying to aimlessly find your spot in all this mess.
How could a marriage last for only 72 days?
This brings us to that most emotional of times: Kim's fairytale wedding to Kris Humphries and the ratings bonanza of their divorce. Just like the courageous and valiant Kimberly Noel Kardashian West, you can't be afraid to try something new and fail.
With your B2B marketing content, testing new approaches and topics should all be part of a solid plan.
Does the Bruce Jenner rule still apply?
Yes. If something isn't working, change it up.
Did I really just read an entire blog about the Kardashians and content marketing?
Gosh, I hope so. However, if you couldn't stomach the idea of finding value from America's first family of reality, just remember that as a content marketer you should:
Start with your differentiator
Map content to your sales funnel and fill in the holes
Frame content around your buyer personas
Understand how to connect to your audience
Focus on quality content with a consistent voice and style
Test your content
Plot content and its format around your distribution channels
Bring it all together under a long-range, cohesive strategy
Don't be afraid to switch it up if something isn't working
For the best in celebrity marketing gossip, subscribe to the Marsden Marketing Blog.