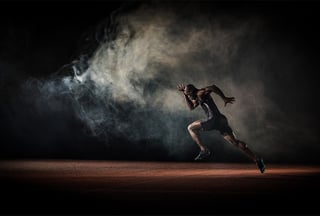 Our experience at Marsden Marketing is that inbound marketing works, and we see the evidence time and time again. But we like to show and not just tell, so let's jump in and look at a recent success with one of our clients, Toffler Associates. Together, we were able to increase the company's lead conversion rate by 164% in three months using a relatively new pop-up lead flow tool we added to the Toffler arsenal.
The Challenge: Helping People Find Content

Toffler Associates, a future-focused strategic advisory firm whose clients are enterprise companies and government entities, is a strong believer in inbound marketing. The company's content is well-tailored for its audience of business and government leaders, and the conversion rates on landing pages is strong overall.

The problem was not enough visitors were finding the CTAs and navigating to landing pages in the first place. Hidden gems aren't a good thing in inbound marketing, which is why we decide to deploy the new HubSpot lead flow tool to raise visibility of relevant content


The Solution: Tailored Pop-up Forms with HubSpot's Lead Flow Tool

HubSpot has an incredible number of tools and is always creating new ones or thinking through new applications for current tools. Introduced near the end of 2016, the
lead flow tool
consists of a pop-up form with three main components: a CTA, a form, and a thank-you message.
Pop-ups are effective because they grab attention and can direct visitors to content that's similar to topics they have already shown an interest in. But pop-ups can also be a turnoff to the user experience if they aren't managed correctly. Too frequent or too disruptive, and you risk losing visitors altogether.

We put a plan in place to achieve 4 main objectives:
Increase content visibility in key parts of the site.
Grow blog subscribers.
Suggest relevant content to trigger new interactions and engage with
Increase website conversions.
We created a specific set of pop-ups to offer targeted content that relates to specific web pages across the site. For example, a Toffler website visitor looking at the Innovation and Agility page would likely be interested in reading more about "The Future of Innovation," so we created a corner pop-up that activates after a few seconds to offer that asset.
(Here's an example of what the pop-up looked like.)
Viewers will see this appear in the bottom left corner.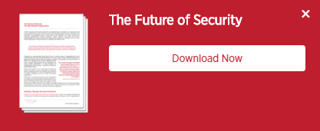 The pop-up form then appears on the page for easy submission.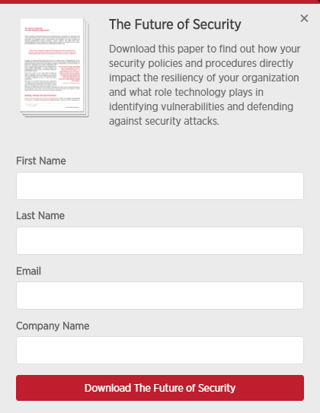 Once the form is submitted, a thank-you page appears with the white paper.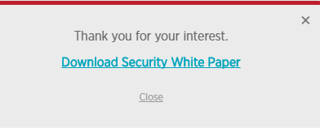 The pop-ups are completely customizable: the tool allows you to add images, custom fields, and triggers, and choose which pages will show the pop-ups. In the end, it's a simple process to create and customize effective offers and forms.


The Result: An Immediate Increase in Marketing Qualified Leads
Not many aspects of inbound marketing deliver instant results, so it's exciting when you do get immediate feedback on your efforts. In the first three months of the test, visitor conversion rates increased by the aforementioned 164 percent.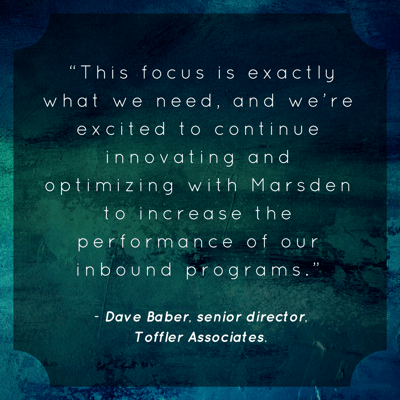 "Through inbound marketing with Marsden Marketing, we are developing industry connections, converting leads into customers, and continuing to build a brand that's helping people build resilience and thrive in a world where change is accelerating," said Dave Baber, a senior director at Toffler Associates. "This focus is exactly what we need, and we're excited to continue innovating and optimizing with Marsden to increase the performance of our inbound programs."



What's Next?
The success we saw with the HubSpot lead flow tool drove us to look at other ways to use it – and we quickly found several, mapping more content offers to other specific pages across the site.

Rest assured that the expansion will be strategic. Since inbound marketing is about adding value and drawing in potential customers, the key is using the lead flow tool in a highly targeted way. Suggesting content unrelated to a visitor's interests (as indicated by what he or she already is browsing) would simply be a visual nuisance.

This is one of those rewarding instances in which a small change resulted in a big difference for our client. We didn't do a wholesale website redesign or develop new content; we simply took advantage of an existing tool to improve the client's conversion and engagement results. And that is a big part of how we always continually look for ways to optimize performance: trying something new doesn't have to be extreme to be effective.

Have you noticed similar challenges with your content or inbound strategy? Attracting, converting, closing, and delighting customers isn't always easy, but we're here to help! Subscribe to our Marsden blog for weekly emails and insights on new tools, best practices, and trends.
We also saw great results with our client Calero, delivering 13 hours of webinar content, managing 21 presenters, and engaging 500+ clients in one month. Some Marsden team members may still be recovering from that experience.