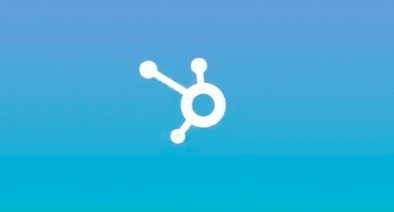 You may already use HubSpot for its incredible marketing and CRM functionalities, or you may already use the free (and limited) version of their sales tool, Sales Hub. Separately, these tools can help you get more done. Together, they can transform your business into a sales and marketing powerhouse.
If you're not already using Sales Hub Professional, you should know that HubSpot recently announced that the subscription price for the tool will be increasing on April 1, 2020. If you were leaning toward investing in Sales Hub, now is the time to do so – before their original pricing goes away.
Sales tools like Sales Hub Professional can help you better manage the multitude of responsibilities your sales team balances, like connecting and following up with prospects, engaging with current clients, and everything else it takes to close the deal.
About the Updates & New Pricing
HubSpot's Sales Hub Professional is increasing from $40/month per user to $100/month per user on April 1. This comes after a series of updates at the end of 2019, which included:
1:1 video creation to help you you create and share personalized videos with prospects directly from HubSpot's CRM, and track their performance
eSignature capabilities to make completing paperwork online easy and seamless
Calculated properties

help you create fields that roll up data from other fields, plus you can now calculate things like commissions and splits
These features and others included with a Sales Hub Professional subscription make it easier to accomplish sales goals and make the best use of the platform.
If you've been looking for a tool to help streamline your team's sales process, now is an excellent time to consider purchasing Sales Hub Professional. Although the price is going up soon, there's still time to cash in on the current low pricing. Users who purchase a subscription before the price change will be grandfathered into the program and will not be charged the higher rate.
Key Features to Look for with Your Sales Tool
If you already use Sales Hub Professional or another HubSpot tool, you know how much of a difference it can make for your business. These tools allow sales teams to save time, close more deals, and automate repetitive tasks. They let you spend more time focusing on and interacting with clients and prospects and less time bogged down with tedious busywork.
After all, the typical salesperson spends 14.8% of their time on administrative tasks weekly. That's time that could be better used on closing more deals and following up with prospects. Sales Hub Professional also helps you visualize and achieve goals by keeping all of your tasks and data in one place, right alongside your marketing workflow and CRM.
There is a wide range of tools out there, and almost all of them can be easily scaled to fit your needs and the size of your business. You should try to find one that can integrate with any marketing or CRM software you already have in place for ease of use and to maximize the value you get from it. Sales Hub Professional is a great fit if you already use HubSpot's Marketing Hub.
Above all, a useful sales tool should enable your team to collaborate, save time, and boost productivity.
Who Should Use Sales Hub Professional?
Sales Hub Professional can be useful for teams of all sizes in any industry. It can help connect teams who work remotely or bring in-house teams into better harmony. You can use the platform to automatically schedule and send emails, communicate with clients, coordinate meetings and calls, and track important metrics all along the buyer's journey.
If you don't already have a sales tool, now is the perfect time to look into a Sales Hub subscription, especially if you are already making use of HubSpot's marketing and CRM capabilities. Instead of relying on multiple platforms to manage various business activities, you can use one simple tool to streamline them all. This tool is invaluable for integrating your sales and marketing efforts all in one platform, and the Sales Hub Professional price increase goes into effect soon.
Save yourself some money and discover the benefits that a sales tool like Sales Hub Professional can bring to your business: increased productivity, higher efficiency, and better sales.
Learn more about how we can help you effectively implement a winning sales tool into your workflow.
Looking to stay up on the latest news and trends?

Subscribe to our blog to stay in the know.