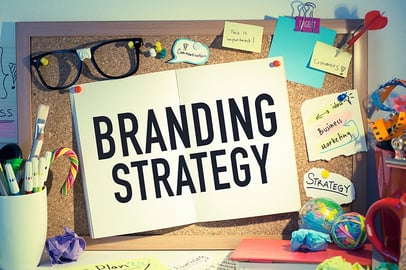 "It takes 20 years to build a reputation and five minutes to ruin it. If you think about that, you'll do things differently." - Warren Buffett
First impressions are everything. In the business world, where there are plenty of competitors your customers can turn to, it is crucial to stand out in a positive way. Brands aren't built overnight, but your company's digital reputation should be something that you constantly monitor and aim to improve. To proactively build on your reputation, your company should be producing creative content, writing press releases for newsworthy events, and listening and replying to your customers' comments. However, there are also things that can affect your brand's reputation that are out of your control.
In the digital age, it is much easier for your prospects and customers to find and research you online. Reputation management involves listening to what others are saying about your brand and taking proactive steps to manage their perception. The digital age has also made it easier for your customers to join the conversation and voice their opinions. Here are some ways to build a positive reputation for your brand from the beginning.
Public Relations (PR)
Adding a PR element to your inbound marketing strategy is critical. PR will help manage your brand's reputation and raise brand awareness in your market. Your PR team should also be on the lookout for speaking engagements, awards to apply for, and events your company should attend to publicize your company even further. It's also important for your team to be on the lookout for any negative press, and to have a plan in place to tackle those incidents ahead of time. The more positive PR you can generate on the web the better, and the less likely bad press will be found by your prospects.
Add press releases to your website to show awards, announce partnerships, share updates, announce a new product or service, release surveys or report results, and more. You can also distribute your press releases so they can be seen by a larger audience on sites such as PR Newswire, Business Wire, PR Web and SB Wire. Your company can utilize PR tools, such as Cision, that allow you to monitor and distribute press releases, track media outreach, find influencers, evaluate overall sentiment surrounding your brand, track social media conversations, and more.
Search Engine Optimization
SEO helps prospects and customers find you online. There are a lot of best practices your organization will need to follow in order for customers to easily find you, and to maintain your brand's reputation. This involves doing thorough keyword research to identify the terms that prospects are using to find products or services in your industry.
One important aspect of SEO is inbound links - links to your website on other creditable websites or social media. Having inbound links from other reputable websites will increase the chances that potential customers will find you online, and shows that your content is valuable to your industry. This can be done by reaching out and building relationships with appropriate businesses and websites, through social media posts, posting content on other websites that link back to your own website, and more.
Review Sites and Directories
When searching for your company online, customers can also stumble upon customer, client, and employee reviews. Clients can leave comments on review sites or partner directories, like the Hubspot Partner Directory. Like B2C buyers, online reviews and recommendations are becoming increasingly important in the B2B buying process. Encouraging current and former clients to post reviews on these sites will only help your chances as prospects are researching you online.
You can also measure customer loyalty by calculating your Net Promoter Score – a measurement of how likely they are to recommend your product or services
Employees can also leave negative reviews on HR websites, such as Glassdoor. This is an important part of managing your company's online digital reputation, but is also, unfortunately, one aspect that is generally out of your control. It is crucial that your company is constantly reviewing these different outlets for reviews that might lead to negative SEO results and PR.
Content Marketing
Content marketing makes it easy for customers to learn more about your product and services without doing additional research. It also strengthens your online reputation by showing that you are a thought leader in your industry, and that you have answers to your prospect's most important questions. By posting creative and relevant content on your website, it helps to further your users' experience. Keep in mind your buyer personas for your products when writing your blogs, whitepapers, eBooks, infographics, and more. This content should be informative and help your customers find out more information or answer questions they might have.
Utilize guest bloggers on your site, especially those who are considered influencers in your industry, to build trust with your customers, spread the word about your services and products, or answer tough questions your buyers may have. Keep in mind SEO best practices when writing this content. In order to be considered by Google to be a credible site, you need to follow SEO best practices, Google Quality Guidelines and publish great content consistently.
Social Media
Social media is crucial for building your brand's credibility and building relationships with your customers. It is important to build a strong social media presence in order for customers and prospects to find you, and for your brand to interact with customers. Follow key influencers in your industry in order to build your reputation and followers. Customers are more impressed with a social media profile that has more reviews, quality followers, a professional look, and lots of creative content. In fact, Digital Marketing Magazine found that 74% of consumers rely on social media to guide their purchasing decisions. A strong social media presence will also increase your SEO standing, by creating more inbound links. Also, ensure you are linking to your social media sites on your website so users can easily access these profiles.
Don't forget to monitor what your customers and prospects are saying. It is extremely important to respond to your customer's comments and posts about your company because customers tend to trust recommendations, as well as customer reviews. In fact, BrightLocal found 80% of consumers trust online reviews as much as personal recommendations. Try establishing a social media policy at your company in order to develop consistency around customer reviews. This should contain best practices for dealing with customer's comments, whether they are positive or negative, because Econsultancy found 68% of consumers trust reviews more when they see both good and bad scores, while 30% suspect censorship or faked reviews when they don't see any negative opinions on the page.
Always keep in mind the Warren Buffet quote mentioned at the beginning when dealing with your brand's reputation. It only takes one piece of bad press, one bad review, one poor business decision, or one scandalous tweet to tear down all your hard work and for your company to appear untrustworthy to your followers.
Need some more help assessing your current brand? Download our Brand Development Methodology Infographic to create a winning, lasting brand identity.