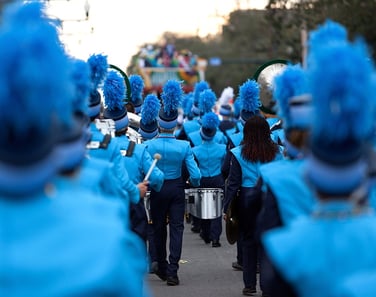 Generating leads: It's integral to the practice of inbound marketing, and it's driven largely by an exchange of content and information between a company and its prospects. How many times have you handed over your name and email address to get 15 percent off a purchase from your favorite retailer, to register for a webinar, download an interesting case study, or access a series of free bikini body workouts (or is that just me)? On the flip side, how many times have you been deterred from filling out a form because it wasn't worth it to give all your information for what they were going to provide in return?
Using forms and offering content in exchange for a prospect's information is a great marketing practice to build your database and generate new leads. However, there are do's and don'ts to using web forms that can greatly impact the success of your lead generation efforts – including both the quality and quantity of the data you collect. To help you understand all that should be considered when using forms, we've compiled a list of best practices to follow.
Okay ladies (and gents), time to get in FORMation (good luck not having Beyonce's latest hit stuck in your head after reading this post).
1. Consider the value of your offer.
What type of content are you providing? Some content should be gated (accessible only through a form submission), while other content should be un-gated (available and easily accessible to anyone). White papers, webinars, and eBooks are all examples of content that contain meatier material. They take you more time to research, create, design, produce, etc. and they offer a deeper breadth of knowledge and information to your visitors. Use the value of your content to drive the information you require on a form. Is this worth just an email address? Or is this a high-value piece of content that allows us to ask for more, like job title, company size, or other firmographic information that is important to your sales and marketing processes. For content like blogs, infographics, and checklists, keep those open and easily accessible.
2. Decide what kinds of leads you want.
Depending on what your existing contact database looks like, you may be in a stage of list building where you just need to generate more leads. Shorter forms usually result in more leads because people are more willing to fill them out. However, if your sales team has been weeding through too many leads and having difficulty finding strong prospects, you should be more concerned about the quality of your leads, not the quantity. Longer forms typically result in fewer leads, but they allow you to capture more targeted information for better qualification.
3. Know your buyer personas.
As you choose fields to include on your forms, you should be thinking about your buyer personas. If you know the attributes of your leads that turn into customers, you can use that demographical information to drive what you collect about new contacts. Maybe it's certain job titles or industries that are your target. Maybe geography is important to an aspect of your business. If you can pinpoint the data that reflects your ideal customers, you can begin to ask for that data from new leads and determine more quickly how they should be nurtured throughout the buying process. Think about the information your sales team needs to know, too.
4. Don't ask the same thing over and over.
As a visitor to a web site, nothing annoys me more than being asked to submit information that I have already provided before. Use smart fields to eliminate the need for leads to re-enter information. When they get to your site and want to access additional gated content, smart fields will go ahead and populate the information that has been previously provided, making it a far more user-friendly experience. Progressive forms are another great tool for capturing further information without irritating your existing leads. You can control what questions appear based on what you already know about a lead so you can build a deeper, more comprehensive profile of a lead without them having to repeat information they've already entered.
5. Place your form above the fold.
When you create a landing page for your offers, make it easy for people to get what they want. Put the form above the fold, or the web page content typically in view before scrolling, so they don't have to scroll or search for it. When someone comes to your site, you've really only got a few seconds to capture their attention. Reduce page friction (reasons that make someone bounce off your page) by showing them what they want right up front.
6. Put a clear, customized call-to-action on the form.
The generic button for a form is usually "Submit". Customize the text on your submission button to make it more relevant to what people are getting when they provide their information. For example, change the text to "Register Now", "Download Case Study", or "Get Your eGuide". Clearly labeling your forms will eliminate confusion for your leads.
7. Make required fields obvious.
Another thing that irks me when I fill out forms on websites is when I hit the button to submit my information and then I get an error message that I left a required field blank. If you are going to require certain information, make it clear so leads are not unsure about what they need to provide.
8. Reassure privacy standards.
Especially in today's cyber-centric world, people want to know that their information will be protected and not shared in any way that they have not approved. Make it clear to your leads how you intend to use their information and ensure them that it will be protected. For some companies, including a link to your privacy policy above or below your form may help reassure people, especially if they are sharing more sensitive information.
Forms are highly critical to your marketing efforts. Gathering information about your contacts helps you better understand your customers, allows you to segment your lists and provide more relevant information, and can aid your sales team in catering to leads based on their interests. As you build or refine your database, forms are a must-have tool to learn about your site's visitors so you can attract more of them and create a mutually beneficial system that helps your business grow and helps your leads get content they want.
Now that your web forms have been optimized, it's time to take your lead qualification a step further. Check out our infographic "The Elusive Qualified Lead: How Scoring Can Remove All the Mystery form Prospecting."