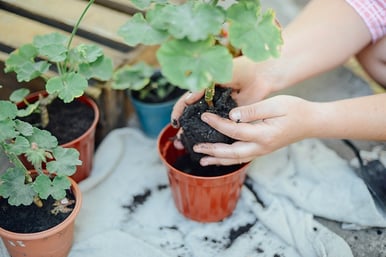 There are days when technology fails to cooperate with me and I daydream of chucking my computer, phone, etc. into a running trash compactor. Or reminisce about the scene in Office Space when they go to town on their frequently malfunctioning printer with a baseball bat. But on the flip side, most of the time I am thankful for the luxuries technology affords me. Marketing automation, for instance, is one part of my life where technology saves me time, helps me scale my efforts, and enables me to better serve clients and their customers.
What exactly is a workflow?
Email workflows send emails to individuals or groups based on a trigger, which can be any action the person who manages the workflow designates within their email platform or marketing automation tool. Contacts filling out a form or reaching a certain stage in the buyer's journey are common triggers.
The business case for workflows
Your database is full of leads and customers with varied interests who have different levels of engagement with your company. Trying to keep up with each of them and their journeys through your marketing funnel is no small task. However, well-designed workflows can help you automate engagement with your different segments, nurturing leads to move them further and further down the sales funnel. Better communications with your contacts, plus less internal manpower needed, equals a win for both you and your customers.
What workflows should I have in place?
The exact workflows you need will depend on your business, but here's a list of some of the basics you likely need in place.
Blog Subscription:
When someone subscribes to your blog, enter them into a workflow that starts with a welcome email. Thank them for subscribing and promote some of your top blogs or content. Then let automatic blog notifications take care of the rest.
Offer Downloads:
After someone submits their information via a form to download an offer, make sure it triggers a workflow that follows up with an email containing a copy of the content they were after. Then send a series of emails with related, helpful content that furthers their knowledge on the topic they expressed interested in and keeps the conversation going with your organization.
Lead Nurturing:
If you have lead scoring or a system set in place to manage the lifecycle stages of your contacts, consider a workflow that enrolls contacts when they become a marketing qualified lead. Hitting MQL status should be an indicator that the leads are good candidates for middle-of-the-funnel content like case studies or demos. And according to a report from Annuitas Group, nurtured leads make 47% larger purchases than leads who aren't nurtured.
Internal notifications:
Workflows can help not only with your customer communication but also your internal communications with your own team. Set up workflows to send notification emails to sales or other team members when a contact engages in a high value action like converting on a free trial form. Your sales team can be better informed about reaching out to leads at appropriate times.
Webinars/Events:
Hosting a webinar or an event in conjunction with an industry conference? Use a workflow to automate registration confirmations, event access information, reminders, and follow-ups with attendees for easy communication that can be planned well in advance.
Hopefully the workflow ideas above will help you get you off to a good start if you are new to marketing automation, or will prompt you tweak or design new workflows if you already have some implemented. Remember to revisit your workflows periodically to update content and offers and to check-in to make sure they are performing well. They are "set it and forget it" to a certain degree but should still be monitored on occasion for optimization.
Before you run off to write a bunch of emails, download our eGuide "The Must-Have Guide for Highly Effective Emails" to make the most of your automated workflows.