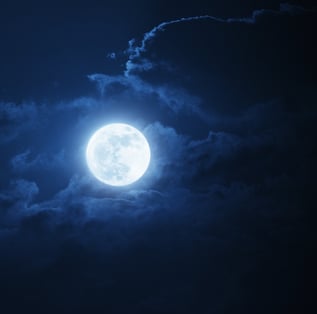 You don't see my name very often on our Marsden Marketing blog. I would love to have conversations with you more often. But between our growing agency and two tween-age kids, my voice on the blog has been muted. If only I could hire a kick-a$$ agency to help me write them...
So, since I only do this once in a blue moon, I want to make it count. Here are 3 things you can do now to

ramp up

the ROI of your marketing investment.
#1: Stop random acts of marketing
We talk about this a lot with clients. As marketers we can have a bit of the shiny penny syndrome. There is a tendency to focus on the event at hand. A tradeshow is a good example. There is discussion about who should go, making sure you have the right collateral, deciding on a giveaway, and setting up advance appointments, when possible. All of that is important but if you are not also working with other members of your marketing team, there is missed opportunity.
If there is press at the show, PR could set up an interview. If inbound marketers are kept in the loop, you could post a blog before or after (or both) to drive engagement with people who might be attending, or want to know what they missed. We posted a post-event blog for a client last week that resulted in 100 CTA clicks.
The point is to map it out. And that comes down to strategy – and then blueprinting your plan. When you have a plan it actually makes you MORE agile to changing conditions. And it will prevent "panic" moves that could end up hurting your overall efforts.
#2: Keep your emails and web copy like a skirt...
...short enough to be interesting, but long enough to cover everything. It's no secret that the average attention span is getting shorter. A
study
by Microsoft last May showed that the human attention span fell from 12 seconds in 2000 to 8 seconds in 2013. That puts us below the humble goldfish who apparently has a 9 second attention span.
There are exceptions to this rule. For example, longer newsletter type emails that provide a summary of "what you missed this month on the blog" have had very high open rates for us on a number of projects. But overall, emails should catch someone's attention, and give them just enough compelling information to take the next action.
#3: Treat your prospects like a first date: It's not about me, it's about you.
Talking endlessly about how great you are never gets anyone to a second date. Unless you are incredibly good-looking like Apple. In that case, people stand in line to be dazzled by all the details contained in all that very white space. For the rest of the world that is not Apple, we need to show restraint to get to a second date. No need to throw it all out there and tell the whole story straight away.
Would you tell a first date that you want 5 kids, want to live on a farm and you hate strawberries but love lasagna and really love your 3 cats named…?
Not if you want a second date. The same thing holds true with prospects. Get over the "me-me-me" messaging in your marketing and switch to "you" messaging:
"We have 47 software programs to help efficiency" vs. "Your Workload Organized Like Never Before."
Would you (very helpfully) tell a first date how he or she would like to drive to the restaurant?
Not if you want a second date. So stop thinking about how you think prospects SHOULD want to browse around your website and show them some first-date respect. Do the research to really understand the whole of your prospect's challenges and design your website and content around that.
Well, I have enjoyed getting back on the blog. And I won't wait until the next blue moon because I happen to work for a kick-a$$ agency that will help me write them. It's a great feeling to be able to verbally download my thoughts and see them march across the page in a blog.
We can do that for you, too. Just don't wait until the next blue moon.
To find out more about how Marsden Marketing can help you ramp up your marketing ROI, contact us today.