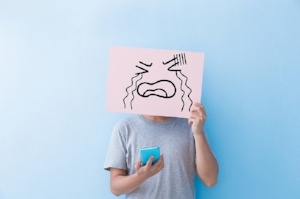 If you're not seeing the growth you'd like, your brand could be partly to blame. Eroding market share, declining sales, fragmented market perception, and fewer inbound activities are symptoms that your brand may be hurting you.
When branding is done right – through consistent messaging, design, and content – it can increase your revenue by 23 percent. While it's easy to think that branding is a B2C play, overlooking its importance could prove detrimental to your bottom line.
Why Branding is Important
Maya Angelou once said: "At the end of the day, people won't remember what you said or did, they will remember how you made them feel."
The same holds true for your business. Branding is more than a logo. It's the face you show to the world and is comprised of your brand purpose, brand voice, and visual identity.
Your brand sets the tone for what it would be like to work with you while simultaneously creating a relationship of trust with your prospect. It also encompasses everything from your website, emails, social presence, customer service, and — you guessed it — sales.
"At the end of the day, people won't remember what you said or did, they will remember how you made them feel."

—Maya Angelou
In the world of B2B, it's easy to focus solely on your product or service. But at the end of the day, we're selling to people with needs and emotions that influence their buying decisions. B2B brands who are outperforming their competitors understand this and adhere to this guiding principle as a key differentiator and practice executing their brand identity well.
Benefits of having a well-executed brand identity include:
Increased conversions by establishing trust with your target market
Shorter sales cycles by building an emotional relationship that sets you apart from the competition
Cementing your market position through consistent brand exposure and familiarity
How Your Brand Could Be Hurting You
Sometimes it's easier to get marketing dollars approved toward an ad or marketing campaign than it is to conduct research and develop processes and governance. Many B2B leaders believe that they already understand their brand attributes.
So, spending coveted marketing dollars to "tell them what they already know" is like throwing money away. Research, processes, and governance mean more bureaucracy and delays to market. But taking this "set it and forget it" mentality not only prevents you from reaping the benefits of a strong brand identity, but can actually hurt your growth. When your brand no longer resonates with the marketer, growth is hindered — if not impossible.
Signs that your brand is no longer connecting with the market:
Ad or marketing campaigns that aren't delivering desired results
Decrease in market share to new market entrants
Decline in revenue and profitably
Losing loyal clients to the competition
3 Internal Challenges Stalling Your Growth
Because a large part of brand development is focused on honing the messages presented externally to the market, it's easy to overlook effective internal communication of your brand identity. Before scrapping your current brand and starting the process of redeveloping your identity, evaluate if internal communication challenges are the cause of initial brand deterioration (hint, they probably are).
Here are three internal challenges that are often the precursors that begin the brand deterioration cycle.
Having a Sales Only Mentality
For a long time, sales has been prized over every other department. Yet, shifting buyer behaviors and a demand for more authentic and genuine connections have flipped the sales funnel on its head. Now, there is more importance placed on branding to drive awareness and conversions.
In the past, focusing on cost and functionality was the way to convert leads into clients. This idea is ingrained in sales people. When sales is forced to create their own brand messages, these focuses get translated into demos, presentations, or even ads.
The issue is that cost and functionality no longer resonate with today's buyers. Buyers now don't want just a product or service. They want an experience and a story that aligns and resonates with their pains.
Failing to adapt to these buyer changes will not take B2B businesses very far.
Marketing's Lack of Resources
Marketing is often a catch-all for an organization. As a result, many marketers are left juggling multiple roles. This situation is aggravated further when you add a lack of time and budget into the equation.
Consequently, marketers end up doing what is asked, which leads to low-quality marketing collateral and campaigns that do not have consistent brand messages, visuals, or tones. Since marketing is producing low-quality work, the content is less effective at generating results in SEO, paid media, social media, or any other channel — eventually reducing visibility at the expense of brand equity and visibility.
Some good news: marketing doesn't need an unlimited budget to leverage and build a brand. By starting with a strategy, marketing can better plan and execute content that is in-line with brand standards, resulting in a clearer, stronger position in the market.
Departmental Silos that Lead to Brand Inconsistencies
You can usually tell organizational alignment is lacking when each department is producing collateral that looks, sounds, and feels different. Prospects can see this during their due diligence, further hampering brand equity and reach while failing to show prospects what differentiates their company from the competition.
Marketers may need to work across an organization, but they also need to be able to work together. By creating space for divisions or departments to better collaborate and communicate, companies can ensure defined branding strategies are executed consistently.
Bringing It All Together
Correcting the course of your growth through effective branding is a matter of evaluating and establishing a process that will yield a higher return on investment. Luckily, this doesn't mean millions of dollars and months of research.
New technology and social listening tools make it easier than ever to tap into your target market and determine what matters to them. Conducting research, brand studies, and client surveys help you get a pulse on where you stand in the market, allowing you to determine what changes need to be made to kickstart growth.
Tactics to consider for kickstarting growth with the right branding include:
Gauging internal and external perceptions of your brand
Actively reviewing your brand against your core attributes and values
Creating brand guidelines that detail the appropriate use, tone, imagery, and writing style that appeal to your audience
Developing branded templates to be used and shared within your organization
Educating your staff on best practices while providing use cases for different scenarios
Don't let your brand operate in autopilot. The market is too volatile and buyers are more empowered. Take a step back and reflect on your business performance and whether or not your brand identity is resonating with those attributes that drive improved perception, consideration, and — more importantly — sales.
Do you feel like your brand is doing you more harm than good?
Connect with us to discuss how we can help you.