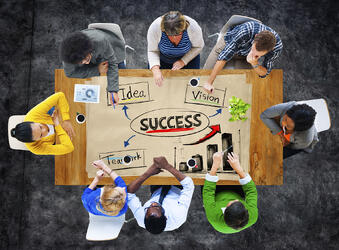 Content marketing has been on the minds of most marketing managers for years now. We've all heard about, or in many cases seen, the increase in brand awareness, web traffic, and conversion that can result from a well-run content marketing program. It can be a challenge - to say the least - to add publishing to your already full plate of marketing tasks. But, it may be time to crack the content whip.
Amanda Maksymiw, Content Marketing Manager at Lattice Engines, predicts, "Now is the time to have content marketers really step up and lead a centralized organization that directs, creates (or supports the creation of), and distributes content. 2014 will see the end of fractured programs and tactics."
Ready to add some structure to your company's content marketing program? First you'll need the right tools.
Content marketing requires intense organization and collaboration. A good content management program is worth its weight in gold in this game, and will get your team working together so that projects are completed faster, and are saving you time, money, and sanity! We've compared four of the leading project management tools to get you started.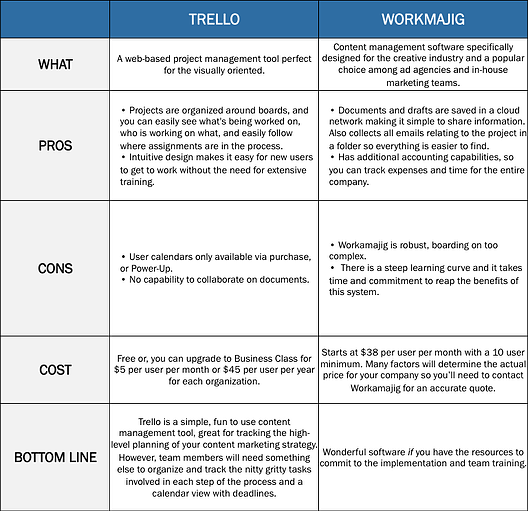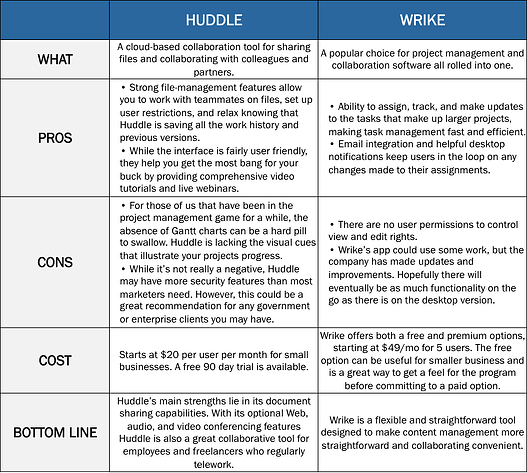 And of course, your content management structure will be for naught without a strategy. Download our sample editorial calendar below, and get a copy of our project management tool research here. Armed with some serious tools, you're now ready to see your content marketing "done list" grow in 2015.