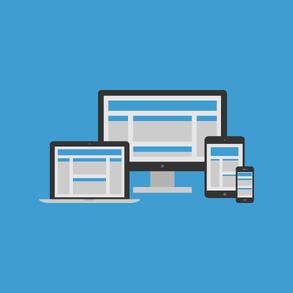 As we look ahead to 2015 website design for B2B companies, let's examine what trends have staying power and what's new on the horizon. Website redesign is a big investment. Make it pay off by knowing the best way to interact with customers and prospects on your website. In this 2-part series, we will examine 6 important trends to consider.
(Looking for an updated version? Check out our web design trends for 2018 blog!)
#1 User Experience (UX)
Website UX will continue to gain strength as an essential part of website design. You often hear the expression "surprise and delight" when it comes to UX. But at its heart, UX is about providing a seamless and intuitive user experience for visitors to your website. Good UX does not sacrifice functionality for creativity. The cold hard truth is that attention spans have dropped to 8 seconds. That's down from 12 seconds in 2000 and it is less than the attention span of a goldfish. I'm not making this up. Check out the report here.
Takeaway: Creative elements need to be integrated into the customer journey, not a barrier to the information they need. Use UX design principals to make it easy for visitors to navigate your website quickly and intuitively. Test everything for broken links and dead-ends. Once you get the functionality right, think about how to make the journey memorable and even pleasurable through design elements like parallax scrolling or other interactive elements.
#2 Responsive/Reactive Design
Your website can turn into a ball and chain if it does not open properly across browsers and devices. The beautiful images and displays on your desktop or laptop may never be seen by some of your prospects because they are looking at your website on a mobile device. Responsive design (sometimes called reactive design) has become an art unto itself since we are past the mobile tipping point. What is on the horizon for marketers in 2015 is that the focus isn't just on creating sites that adapt to smartphones and tablets. Other displays are emerging like smart watches, and TV Internet browsing.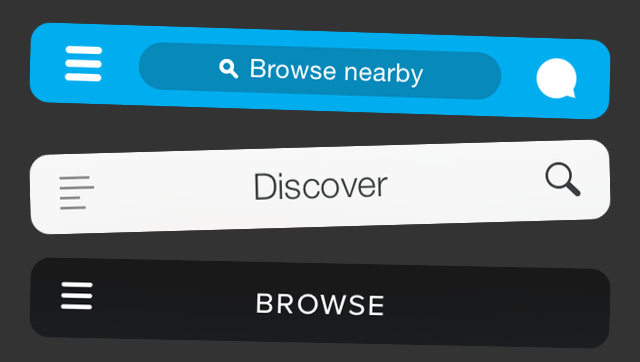 Additionally, responsive design is adding other functionalities such as location-based experiences. The trick will be in understanding your customers and prospects and investing in responsive experiences that make sense for that group and your products/solutions.
One frequently asked question is, will anything be taking the place of the ubiquitous sidebar menu, (often called "hamburger menus"), in 2015 responsive design? Although the debate continues on its effectiveness, it appears the hamburger is not going away.
Takeaway: If you have avoided addressing the responsive issue for your B2B website, any period of "forgiveness" as technology evolves is officially over in 2015. Get it done or risk looking irrelevant and dated to your clients and prospects.
#3 Microinteractions
Microinteractions can be functional, somewhat invisible experiences, like pulling down to refresh on a mobile device, or they can be memorable interactions like the iconic AOL "You've got mail" message or Facebook's "Like" feature. B2B websites can use microinteractions to increase blog sign-up, or to pull a customer to a demo if they are reading about a particular service or solution. Microinteractions are about being sensitive to what the prospect is reading and smoothly extending the website interaction at just the right moment with an interaction that is either functional or memorable or, in some cases, both.
Takeaway: Microinteractions provide a way to extend the time on site for visitors by providing them with small and focused interactions based on what they are reading or looking at in real-time on your website.
2015 Website Design
Websites are the cyber-storefront for businesses, as most prospects research solutions online before talking to a vendor. We have explored three of the important trends businesses should consider whether they are re-facing or launching a total redesign of their websites in 2015. In part 2 of this series, we will look at design trends, content trends, and typography. Stay tuned...
Like this post? Sign up to receive them directly to your inbox!