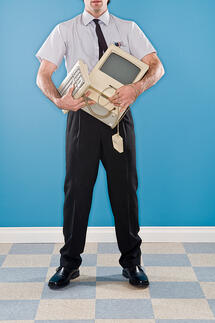 Webinars (web-based seminars), offer B2B businesses a chance to establish themselves as thought leaders in their industry, while at the same time build a relationship with customers and potential prospects. Web conferencing first came on the scene in the 90s, but the success of modern webinars is challenged by a wealth of premium digital content available to highly educated buyers.
From a content marketer's perspective, webinars continue to be a fairly popular medium. A 2014 report from Content Marketing Institute shows that, while marketers have consistently rated webinars among the top 12 most frequently used marketing tactics, they rate them among the top five most effective.
Here are 6 ways you can use modern tactics in formatting, delivery, and messaging to revamp your webinars and make them a front-runner in your content marketing strategy.
1. Less lecturing, more conversation.
It is important that your webinar content be efficient and shareable. Short bursts of content (a la Twitter) are easier to absorb; they will grab the listener's attention faster than wordy sentences, or short paragraphs will. It is okay, and even recommended, for presenters to go over some presentation details verbally, rather than having all points laid out on the slide.

2. Modernize your images.
Photo-sharing apps like Instagram and VSCO Cam are quickly evolving into major social media networks, and are setting the trend for "modified" images. Where bullet points and text slides fall flat for engagement, the use of color overlays, along with blurred, opaque, and filtered photos insert emotion and energy into presentations, and create visual appeal.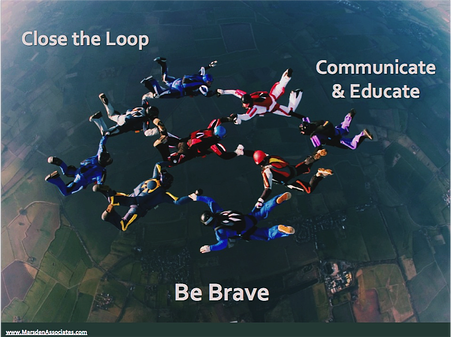 Additional tip: Avoid using overly complicated graphics and charts that don't lend themselves to conversation, or won't translate well on smaller screens.
3. Leverage the availability of prefabricated templates.
Preparing for a presentation can take up a lot of time, so don't let your webinar layout be a time suck. Using a prefabbed template will significantly cut time, and will save money you may have otherwise spent on a graphic designer.
4. Use "flat design".
Flat design is dominating the design world right now, showing up on websites, advertisements, logos, and presentations of many major brands. The stylistic approach of flat design aims to make content feel more palpable and streamlined, while maximizing the effect of simple design elements. You don't need to be a hardcore designer to achieve this effect, and it will add clean visual appeal to your webinar.
5. Be interactive.
Unlike live presentations where participants may be forced to sit and smile through a dull speaker, webinars make it easy for unengaged viewers to switch off. When giving a webinar, it is important to add verbal and visual hooks from the very beginning to keep your audience connected. Using interactive polls, videos, Q&A, and live brainstorming sessions are all great ways to engage participants, and make the experience more personal.
6. Ensure good production value.
Technical difficulties are another surefire way to kill the engagement level of your audience. It is important to test your audio, slide transitions, video components, and any other element that could potentially malfunction, well before your webinar goes live. Your audio should be clear and untainted by echoing, static, or background noise. Videos and visuals should load properly, polls should be tested, and you should have a reliable internet connection. Do a dry run beforehand, and have coworkers present during the live event to assist if anything goes wrong.
Now that you are on the way to creating modern, engaging B2B webinars, I offer some parting webinar wisdom from Content Marketing Institute Founder Joe Pulizzi:
"We shouldn't be looking at a delivery mechanism as a content type. Just because webinars are great at delivering demonstrations and trainings, it doesn't mean that's all they should be used for. We'll get the greatest value out of our tools if we figure out how to continually focus on building a more engaged audience."
Need some inspiration to get you started? Watch our most recent webinar from Marsden & Associates Principal, Anne Marsden.