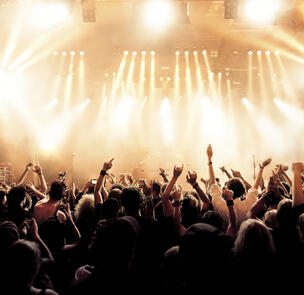 Your B2B company may not be well known to the masses while quietly providing essential support to other businesses. But that doesn't mean you can't be a rock star to the community of customers and prospects that need your specialized insights. A B2B blog is one of the most effective ways to establish yourself as the rock star you are in your industry and build an audience for your ideas and solutions.
Here are 7 ideas to start your team brainstorming about B2B blog topics that connect with your current followers and attract new ones.
#1 Share your insider expertise
What do you have that other people want? People always want to know how to do something better. Blogs that provide "How-to" or "What-is" information please both subscribers and search engines. How many times have you Googled an acronym or process that was new to you? Your prospects are doing it too. Brainstorm with your team about what terminology or process challenges your customers and prospects face.
This can be an opportunity for the more technical staff at your company to dive into details about certain aspects of solutions. Just don't let them lapse into "Tech-lish." I heard this term recently on a webinar about creating content for unglamorous businesses. It perfectly describes the challenge to make blogs meaty enough while avoiding too many acronyms and technical details that may cause readers to tune out. Another item I liked in the webinar is the concept of thinking about B2B (business-to-business) as more like P2P (person-to-person). The fact is, no company is going to read your blog. But people who work at companies you would like to hire you may read it.
#2 Share your insider access
Another thing that people want is the inside track on how influencers and peers are thinking. Perhaps your product puts you in frequent contact with CEOs or other industry leaders. Without divulging any proprietary details, you can share common challenges you hear about or trending concerns/strategies.
#3 Capitalize on public appearances
Is there anyone on your team who is speaking at a conference or leading a webinar? Use your B2B blog to promote it and share a few highlights of your presentation. If you've received a list of attendees, reach out to them ahead of the appearance with a link to the blog.
Alternatively, you could write an "after event" blog that sums up important points in your talk. Be sure to include a bit of color about the event, for example, include great questions you were asked by the audience. Whichever strategy you choose, make sure you understand the rules of contact set by event organizers. And be sure to include a Call-to-Action (CTA) that invites them to sign up for your blog!
#4 Identify important news stories
Are there important legislations or regulatory decisions that your prospect community needs to know about? Keep them up to date with an occasional round-up of stories or a thoughtful investigative piece that lays out the most important elements of an industry change or challenge. Readers appreciate when you put these important issues into context and give your take on them. But not every blog has to be a passionate call to arms - this can be fatiguing to readers.
#5 Go on a rant
On the other hand, if you feel passionately about something, it is a good indication that other people might feel the same way. People respond to well-reasoned passion even if they don't agree with you. Keep your language clean and put it in a drawer overnight to make sure you still feel the same after some cooling-off.
#6 Find the humor
B2B blogs tend to be serious. They don't lend themselves to the easy humor that some consumer brands can inspire. But it can create a connection to readers if you don't always take yourself so seriously. Is there someone in your company who has a colorful and conversational way of describing issues and challenges and the context of your industry? Leverage this storyteller as much as you can. If you like listening to this person, chances are your readers will too.
#7 Weave in client stories
All those casual conversations between staff about "wins" and even "failures" with clients are a goldmine of information that is of interest to your readers. Use these stories to bring your blogs to life with real scenarios.
The past job history of your staff can be just as powerful. Recently I worked with a client on a B2B blog about a trending information security story in the news. He previously had the same job as the buyer persona for his services. We were able to use a specific example from his past experience to illustrate an effective strategy for keeping data safe. That's a rock star move – addressing an important news story, sharing an insider perspective, and providing a plan of action.
Once you've brainstormed some great new topics for your B2B blog, put them in a calendar and fine-tune your social media strategy for building your audience.
How are you letting blog subscribers know about your great new posts? Download our guide to exceptional emails!