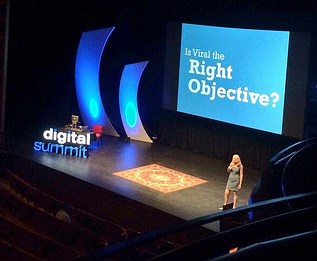 Content has been front and center in digital marketing discussions and it's still a cornerstone of all digital marketing. But what was clear at the Digital Marketing Summit is that there is a calming down in the community about getting out front with volume. Marketers are realizing that quality content is a better goal because quality drives real connections.
Huffington Post Founder Roy Sekoff made this point brilliantly in his lively and informative presentation at the Digital Marketing Summit Atlanta yesterday. Sekoff pointed out that website visitors have to make multiple clicks to share content. If the material is not engaging enough, they are not going to share on their social networks. So their organization has scaled back the content volume in order to focus on quality pieces that have a higher likelihood of wider social sharing.
Sekoff was a last-minute pinch hitter for Apple co-founder Steve Wozniak. I was on the schedule to follow Wozniak with my presentation on B2B viral video. I thought that was going to be a tough act to follow. Turns out Roy Sekoff was a REALLY tough act to follow. Roy's witty insights and dynamic delivery made for a great listen but also upped the anxiety level for me.
Nevertheless, I was still excited to talk about how to drive more successful engagement with B2B video. Video is the source of much confusion in the B2B space. But as I outlined in my talk, it doesn't have to be. Video is content. It belongs in your content strategy and it requires advance planning before one second of footage is shot. Here are a few quick highlights of my talk. We will post the whole presentation on slide share in the next week or two.
How much will video cost and how long should it be?
These are the first two questions we here from most clients. It's understandable. But budget and length should not be the first questions in video creation.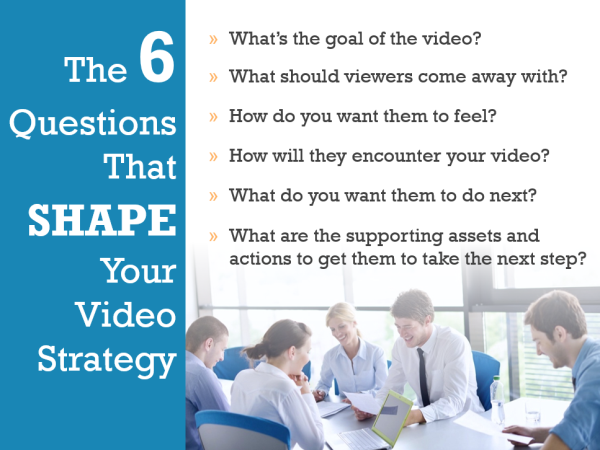 Once you answer these questions, figure out how to tell the story. Because…
Facts Tell. Stories Sell.
Your prospect community is not interested in a 2-minute checklist of how great you are. They want to know how your solutions make THEM great. So craft the story that tells them THAT and find the language and tone that is the most relatable.
Length Matters
In terms of length, videos should be like a skirt - long enough to cover the essentials and short enough to keep it interesting. Shorter videos get more click-throughs, and more shares in general. But more importantly, length should match the purpose. No one wants to sit through a 5 minute brand video but a 5 minute webinar doesn't make sense either.
Also, think about making your most important points early rather than a "build-to-the-point" strategy. This way prospects that leave your video before the end have at least received your key messaging.
Budget is about execution, not storytelling
Calm the noise in your head by immediately eliminating the execution techniques that don't make sense for your topic and goals. Then compare the cost of the remaining ones and match it to available dollars.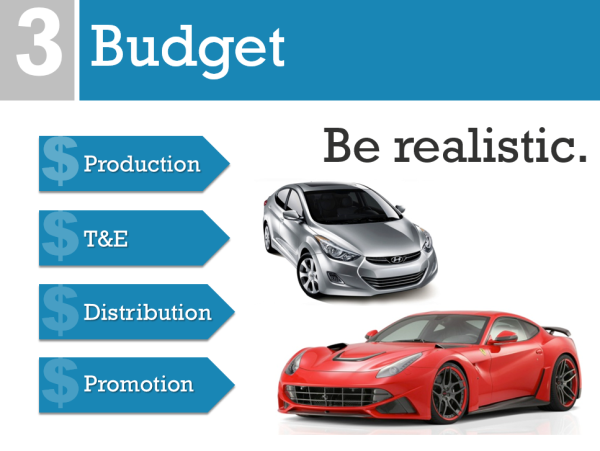 Videos Live and Die by Distribution Strategy
Distribution strategy for your video should be done in advance and include a mix of tools. It should also be integrated in your larger content strategy so that it is elevated and supports other marketing initiatives in your pipeline. And by the way "viral" in the B2B community is less about mass volume and more about wide social sharing in your prospect community.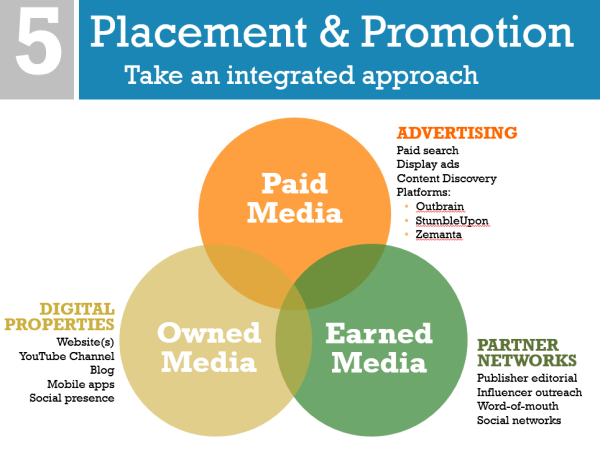 This all leads to my major take-a-way about B2B viral video.
Avoid Random Acts of Video
Video is expensive and time consuming. Random acts of video that are not part of your overall content strategy don't usually provide great return on investment.
Yes, video is hot. But leverage this content tool wisely and with an advance strategy in place. That's how you get ROI on video.
If you loved this blog, you should sign up to receive new posts directly to your inbox.