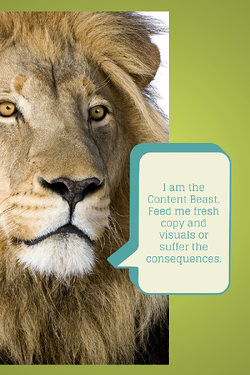 We've talked about the insatiable blog beast that wants fresh content each week. But there is another beast that can strain a digital marketer's time and budget and that is the image beast.
Images draw eyeballs to content, plain and simple. What is not so simple is finding the right ones week after week. Here are affordable tools to get you out of a visual rut and on to a fresh look for your B2B content.
Canva
Canva provides a simple method to create custom visuals for the adobe-impaired marketer. I made this simple image with Canva in just a few minutes. Most of the elements were free. Total cost: one dollar. Eat that, iStock.
For a great summary of Canva's pros and cons and more info on using it, here is a Content Marketing Institute article with lots of examples.
Free Photo Sources
One of our graphic artists passed on these resources for free stock photos:
Our inbound marketing expert, Reade, also finds visual gems in Creative Commons searches. Getty has also started offering free images but it's not all cut and dried. See Anne Marsden's take on it here.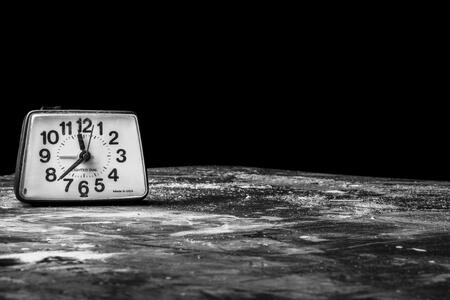 Tick-tock. Tick-tock. Need to post and still haven't chosen an image.
Infographic Tool
According to HubSpot, businesses that publish infographics grow their traffic an average of 12% more than those that don't. We have started playing around with a new HubSpot tool that allows you to create simple infographics by filling in templates on Powerpoint. Here is a link to download the templates on HubSpot.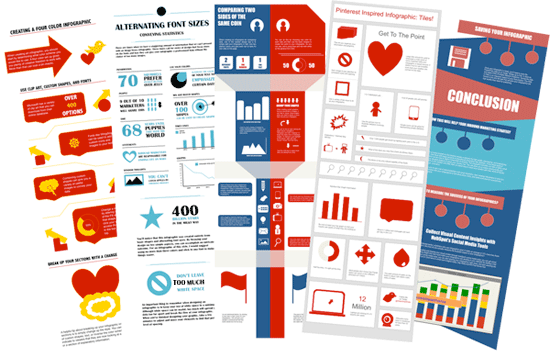 There are certainly places to use more expensive paid image services like I-Stock and others. These paid services have a lot of on-point and high quality photos that visually depict industry specific topics and issues. But using them exclusively can make your content look a bit stale and can start putting a sizable dent in the graphics budget.
Try expanding your visual content with the tools we've suggested and others you find. In fact, if you have favorites we haven't listed, please share! The content beast is always looking for its next meal.
Thank you for reading. If you wish to receive email updates for each new post, sign up below.