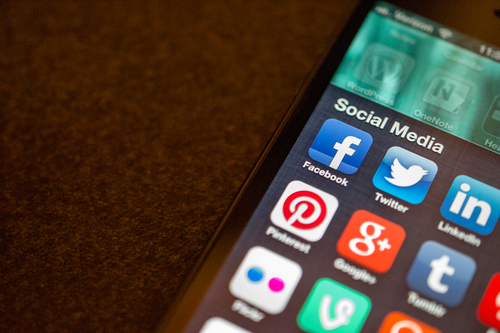 For today's blog, we decided to share some of our favorite tips on saving time and being more effective on social media marketing. Using any one of the following tips by themselves will help you see immediate improvement and trying them all may just be what it takes to move your marketing to the next level.
1. Stay Consistent by Planning Ahead
You probably don't have as much time as you'd like to spend on social media marketing. Fortunately, with services like Buffer, HootSuite, and HubSpot's new Social Monitoring tool, posting to your favorite social media channels can be done much more efficiently. Services like HootSuite and Hubspot allow you to schedule posts in the future, on the days and times that you prefer. Create your Twitter, Google +, and LinkedIn schedules a week, or even a month in advance so your timeline is consistently filled with great content. Then you augment those scheduled posts with time-sensitive and breaking information using Buffer. The added advantage of using a bulk-uploader is that you can manage key variables like time and date…which will come into play as you put the next tip into practice.
2. Study the Analytics
Make it a point to spend some time studying the analytics. Look for patterns in the data. Which posts get shared? What times are your followers most active? Do you get more clicks in the mornings or at night? If you're scheduling your posts in advance, you have the added benefit of being able to review the performance of those posts via your chosen scheduling tool. You might find that the best time for you to post to Linkedin may be Thursdays at 4PM, but you get many more Twitter retweets on the weekends. The only way to improve your efforts over time (and maximize ROI) is to use a Darwinian approach, eliminating what doesn't work and focus your attention on what is driving results.
3. Don't Simply Deliver Content. Aim to Bring Value.
Your job is to sift through the noise that is social media and deliver the highest possible value within a given character limit. The value in content curation lies often in what is not said (or Tweeted). What this means is that your followers and connections are more likely to continue engaging with your content if you don't waste their time. By only sharing interesting and thought-provoking information you are building credibility, establishing an ongoing relationship, and most importantly, becoming the source your followers turn to – rather than to your competitors.
4. Tailor Post-Frequency to Your Audience and Chosen Medium
Most Twitter users have several hundred people on their Following list. This means that your measly 2 posts per day are more than likely buried in their stream under all the other posts they get each day. If you want to be heard on Twitter (and you have a follower base that tends to have large networks) you'll want to increase your output by creating more original content and finding the best outsourced content to share.
On the flip side, certain social media channels have their own set of unwritten rules that you should factor into your program. For example, while Twitter may require at least a dozen posts per day in order to maintain visibility, posting this often on Linkedin or Facebook can get you quickly blocked. Be conscious of your audience and your medium and act accordingly.

5. Engage with Those Who Share Your Content
Make sure you are reaching out to those who are sharing your content. If an individual goes out of their way to spread your content around to their network, take the time to thank them and check out their content. A simple retweet or favorite is a good way to communicate your appreciation.

We have made it a matter of procedure to utilize all of these techniques and have seen our engagement metrics steadily improve across multiple categories including retweets, mentions, impressions, clicks, blog subscribers, website visits, and most importantly, Call-to-Action conversions.
With some focused efforts and intelligent application, you can expect to see yours improve, too.
If some of these terms and concepts were foreign to you, click below to download our free Inbound Marketing Glossary. Also, don't forget to sign up for our blog for more tips, tricks, tools, and insights on inbound marketing.