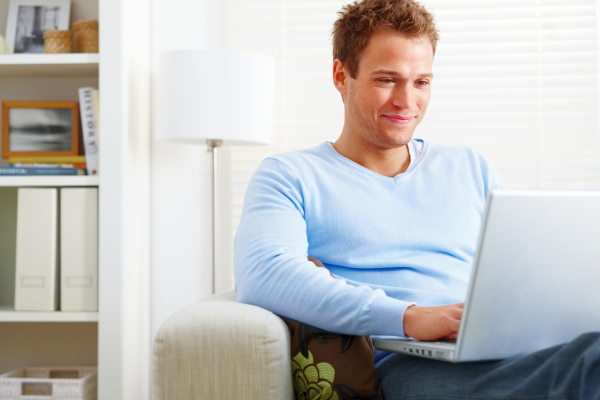 How do we as marketers, in a crowded sea of messages, grab those precious few minutes to connect with the prospects and customers we want to talk to on a weekly or daily basis? When it comes to blogging, it comes down to 4 main factors:
Headline. Topic. Execution. Distribution.
Get these right and page views will increase, and subscriber numbers will grow.
Do you know how to write a headline that grabs eyeballs?
Blog subscribers care enough about your point of view to have signed up for the blog and receive email reminders when a new blog posts. But if the headline does not engage, they may pass or put it in a mental "to be read later" file.
Prospects searching for information online may never see the blog post if you have not included the right keywords. If it does appear in search results, but has a lackluster or overly long headline, they may move on to other content.
Here is a quick checklist for writing blog headlines:
Less than 70 characters

Includes Keyword(s)

Intrigues or provokes on a topic

Using numbers in the title attracts more views. But don't go to this strategy every time.
Read more in another post we did on writing headlines.
Are you choosing topics your subscribers and prospects care about?
This is actually a more complicated question than it would seem. Because there may be multiple buyer personas. It's not necessary to write for each one in every blog. That tends to water down the message. Choose. Then, go to the people who are most likely to know if a topic is current and in demand: the sales force or the C-Suite.
The people who have the most contact with customers have the deepest well of knowledge on how prospects are thinking, what their challenges are, and what solutions they need or may need in the near future.
Another good source for how prospects are thinking is case studies. Case study interviews can reveal the whole timeline of how prospects searched, why they chose your solution over others, and how it is working for them.
Are you executing the "right write" on the topic?
Now that the headline has sparked interest, and the topic is interesting, the next challenge is to put every bit of skill and passion into writing engaging copy that provides:
True value and a meaningful take-a-away that helps someone do their job better or stretches their thinking on a topic
A voice or point-of-view that resonates with prospects
Unique expertise or thought leadership
A logical flow and smooth delivery
The answer to "how this is going to help me?"
If you hit a stumbling block during blog writing, stop for a moment and picture a conversation, preferably with a current prospect or customer, where you have to verbally explain the concept in a few sentences. This is advice I received from a veteran news writer who had been writing for major market media for 30 years. It's my go-to strategy when I can't make the words on the page match up with the concept in my head.
Do you have a distribution strategy?
Distribution strategies can make or break a blog. An inbound marketing specialist can take the investment of time and money we make in creating content and magnify its outreach many times over. Distribution strategies should be refreshed every few months and include:
A mobile-optimized site
Optimally placed CTA buttons on the website for blog sign-up and social sharing
Planned postings on social media that makes sense for your brand such as

Tweet schedules
LinkedIn postings and participation in groups
Social media contests and other creative incentives to drive blog subscribers

List segmentation

Email campaigns to encourage subscribers and blog "shares"
Headline. Topic. Execution. Distribution. These are the four pillars of standing up a blog that prospects will find and engage with through the sales cycle. Spending time to ensure each is properly built and maintained is how to get true ROI on blog investment.
The next step in a strong inbound marketing campaign is developing great Email Marketing. Click below to download our Must-Have Guide for Effective Emails.