As CMOs begin 2014, alignment with business outcomes is on the shortlist of pressing issues. We've written before about the CIO/CMO relationship and the challenge of bringing down the walls between technology and marketing and to get both areas sharing responsibility for goals and outcomes, but the alignment challenge CMOs grapple with is not just about improving the communication between marketing and IT. As CMOs continue to increase investment in digital interaction with customers, it is important to have clear communication between marketing and sales about digital messaging, lead generation, and more.
Part of getting in alignment with sales is understanding what voices top sales executives are listening to for thought leadership. Forbes put together a list of sales tips and quotes gathered from 62 top sales experts and business leaders. Here are 11 insights we have highlighted from the list with our own thoughts on why we think they are important.
#1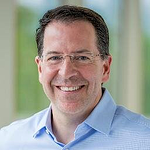 "Today's buyers do a tremendous amount of their purchasing research long before they ever speak to a salesperson. As a result, it is critical for marketers to consider every potential interaction with a customer and how those impressions may be shared via social media. Ultimately, this age of the hyper-educated, constantly connected consumer requires that marketing and sales work more closely together than ever before."
Mick Hollison is the CMO at InsideSales.com
Good summary of the key drivers behind why sales and marketing alignment is so critical.
#2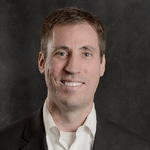 "Garbage data in, garbage results out. Whether you do inbound or outbound marketing, the quality of your database and lists has a huge impact on your results. Attaining better information about prospects and where they are in the buying process is one way to improve the quality of sales-ready leads."

Brian Carroll is Executive Director of Applied Research at MECLABS and CEO of InTouch. He is a leading expert in lead generation and the author of the popular book, Lead Generation for the Complex Sale (McGraw-Hill).
Email marketing to permission based lists is a critical part of lead generation in inbound marketing. But without good lists that are properly segmented, it's not likely to deliver good results.
#3
"Join LinkedIn groups. You are 70 percent more likely to get an appointment with someone on an unexpected sales call if you cite a common LinkedIn group than if you don't. LinkedIn groups are a wonderful venue to engage in meaningful conversations with those who have similar interests. Groups allow professionals to understand what the hot topics are in their area, socialize with colleagues, ask questions and give helpful answers."
LinkedIn is a potent and often under-utilized tool for B2B companies.
#4

"Webinars, as a form of content marketing, are a great vehicle to educate and inform potential buyers, and the real goal should be to make sure they are engaged in the webinar so they are inspired to want to have a conversation with you after the event. That's the time to start the sales process. Part of the post webinar follow-up is to use the intelligence and analytics collected before, during and after the webinar to start segmenting the leads into one of three buckets: sales ready, those that need nurturing, and those who aren't qualified or a good fit."
Mike Agron is the author of "Webinar Ready"
Webinars are a cost-effective way to engage prospects and show ROI when they are supported by a process to qualify and follow-up with participants.
#5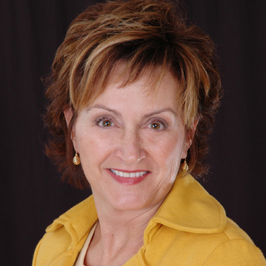 "Every company has a vision. But can your sales reps clearly articulate it? Probably not. Why not create a welcome video from the CEO or a founder just for new sales reps? Make hearing the why both personal and motivating at the same time."
Trish Bertuzzi is the President & Chief Strategist at The Bridge Group
This is timely advice that takes into consideration the growing power of video outreach to prospects and addresses a message consistency issue that sometimes occurs within sales.
#6

"When you're sending emails, you live and die by your subject line. Making it personal or funny can increase your open rate 10 times or more. At the very least, try to pitch some value rather than pointless bragging. "Work Faster!" is better than "Version 10.4 now available!"
John Wall is the host of Marketing Over Coffee.
Poor subject lines keep email marketing behind the starting gate and waste the time and money invested in crafting great email content.
#7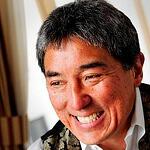 "Enchantment is the purest form of sales. Enchantment is all about changing people's hearts, minds and actions because you provide them a vision or a way to do things better. The difference between enchantment and simple sales is that with enchantment you have the other person's best interests at heart, too."
Guy Kawasaki is an author, venture capitalist, technologist and former Chief Evangelist at Apple Computers.
The philosophy of "Help, not Sell" and the power of storytelling have become underlying principals of content marketing, even for so-called "dry "B2B companies. Love how Guy Kawasaki paints the picture in this quote.
#8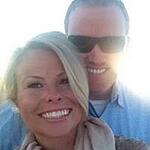 "Automate your outbound and benchmark the results. If they don't stack up, re-evaluate your messaging. Chances are it's what you are saying, not how often you are saying it, that is costing you sales."
Pete Gracey is President at AG Salesworks.
The beauty of inbound marketing is the ability to monitor metrics that reveal what is working and what is not, so that content and distribution strategy can be refined.
#9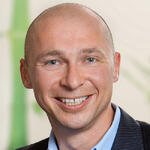 "Stop distracting people on your landing pages with visual embellishments or motion. Your graphical designer's need to avoid boredom may be costing you a lot of money."
Tim Ash is the author of "Landing Page Optimization"
Visual punch is important but as marketers we need to find the line between eye-catching and distracting.
#10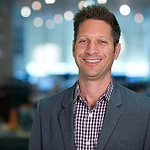 "You know you are running a modern sales team when selling feels more like the relationship between a doctor and a patient and less like a relationship between a salesperson and a prospect. When you go in to see your doctor and she asks you about your symptoms, you tell her the truth. You trust that she can diagnose your problem and prescribe the right medication. When she says, "This is what you have. Take these pills," you don't say, "Let me think about it" or "Can I get 20 percent off?" You take the medication."
"It's no longer about interrupting, pitching and closing. It is about listening, diagnosing and prescribing."
Mark Roberge is SVP Sales and Services at HubSpot.
#11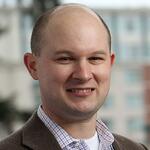 "Customer point of view. Always. Filter everything you're doing, saying and pitching through that and you'll improve just about every metric you care about today."
Matt Heinz is President at Heinz Marketing
Whether it's crafting content or analyzing metrics, the customer takes center stage in digital marketing.
There are more insights into sales thought leadership in the full Forbes list. We will continue to write about CMO alignment with business outcomes in future articles.
For more insights into the major trends for b2b marketing in 2014, click the link below to become an insider!