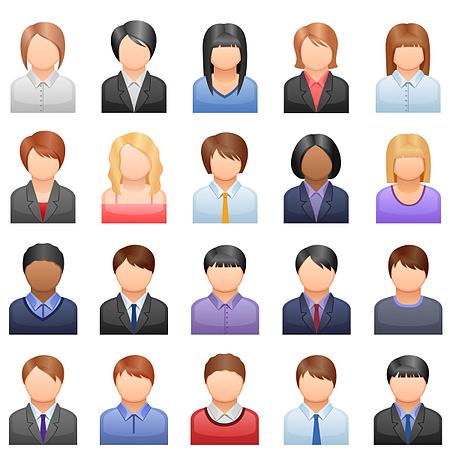 As marketers map out content strategies for 2014, there will be a lot of discussions about long-tail keywords, distribution strategies, and website and social media analytics that provide the data needed to refine and improve content and outreach. These are vital parts of any content marketing strategy. But in the midst of our big data focus, we need to also keep our eye on the human side of things.
Prospects in digital marketing are not Avatars. They are a collection of individual people sitting in front of their devices and searching for help. When these individuals are directed to our content (because of the hard work done on the digital side of things with keywords, etc.), will they find a conversation that makes them want to stay and read, and return for more help or insights?
Writing Mindset
As we reset digital goals for 2014, let's also reset writing goals. And here is a key question to ask: are we writing to our readers or for them? There's a big difference. When you write for your readers, there is a natural enthusiasm that emerges. You root for them and the challenges they face. This in turn helps to ignite passion for the solutions and products that can solve problems or grow success.
How, as the content creators, do we find that authentic and conversational voice?
Buyer Personas help. If you don't have them or they are more than a year old, it's time to refresh them. If you have not already done so, choose an existing customer that best fits the persona and put a face and name on it. Here's a link to HubSpot's Buyer Persona – it's a good place to get started.
Case Studies provide an excellent opportunity to talk at length with customers: why they were searching for your product/solution, how they found you, how they are experiencing your company products and customer service. The conversations also reveal personal things – pet-peeves, exasperating challenges, why they could not solve their challenge in-house, and why other solutions didn't work. In the normal course of conversation, you hear other details like where they went to school, how they got their job, what makes their job hard, what makes their job exciting.
Now, when sitting down to write a solution sheet, web copy, or a blog… case studies provide the means to write to a flesh and blood person.
Industry Events provide an opportunity to talk in an informal setting. Be relaxed and ask open-ended questions about the most pressing challenges that need to be solved. Be a good listener.
Make friends with the Sales reps. Pump them for information about prospects and clients. What frustrations are being expressed? What solutions are most sought after? What are big misconceptions they hear in conversations?
In the digital swirl of conversations that fill our email and reach out to us on social media, the goal, as content creators, is to find that voice that connects in a natural way with prospects and customers and treats them like they deserve to be treated – as people, not digital shadows leaving footprints.
For more great inbound marketing content, click here to sign up for our blog.