Part 2 of 3 in our Series: Proven ways to Get More Blog Followers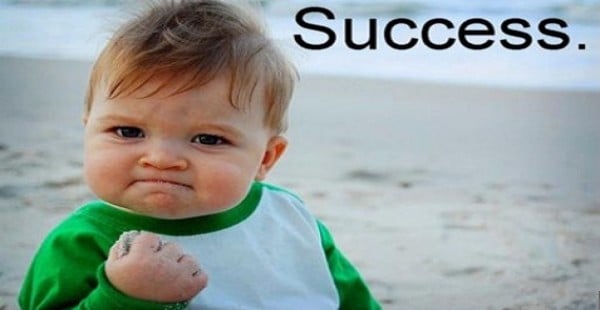 "Help! I'm out of topics."
Every B2B content person at one time or another has felt that panicky feeling of reaching for a topic and coming up empty or choosing a topic and not quite finding a fresh angle. In part 2 of our series on how to get more B2B blog followers, we dive into 3 habits of successful bloggers that will get you out of a slump and into a highly effective blog writing process. So get ready, get determined, and get started!
Success Habit #1: Create – and stick to – a blog calendar
It's extremely difficult to come up with blog topics week after week on the fly. Using a 90-day calendar provides a multitude of benefits:
A big picture view of the content focus for the quarter.

The ability to chart a good flow of topics among multiple bloggers. For example, see how our post on

writing blog titles

provided a nice fit during our series on increasing blog followers.

An opportunity for inbound specialists to give advance input on long-tail keywords.

A longer lead time to schedule research and interviews with content contributors.

Back-up topics when a scheduled topic doesn't come together.
Keep in mind that a calendar will really help you plan your work and work your plan. But it shouldn't own you. Be flexible to react to events, breaking news, and bright ideas.
Download the calendar template we use here.
Success Habit #2: Get employees contributing to the blog
This was the focus of last week's blog. Engineers, Account Reps, the C-Suite…they are not just a pool of potential blog evangelizers that can help increase the distribution and outreach of your blog. They represent a pool of proprietary knowledge that is a competitive differentiator. They also spend the most time with customers and prospects. A 20 or 30-minute interview with a company insider can mean the difference between a good and a great blog article. A companywide effort to provide inside expertise and fresh intel on what customers care most about can make the entire blog come alive.
Getting employee buy-in involves showing the specific ROI for helping, such as greater visibility within the company and within the industry. For more suggestions, see part 1 of this series, Proven Tips to Grow Blog Followers, Starting With Your Own Employees.
Successful Habit #3: Mix up the Format to Keep It Fresh…and Evergreen
Fresh has multiple meanings when it comes to blogs. Keeping it fresh can mean providing "ageless" blogs about evergreen topics your prospect will be searching for a year from now. It can also mean showing both subscribers and potential subscribers who happen upon your blog, that you are in tune with what is happening currently in the industry.
So the trick is to mix it up. Use a variety of formats that will speak to different readers' level of knowledge, topical interests and "Buyer Personas". Stay true to your subject matter, but mix up your format and you'll find you'll be expanding your readership base, without diluting your impact. It's not about pleasing all of the people all of the time. It's about looking at your topic through the different lenses of your readers.
Here are 7 different types of blogs to help you mix it up and keep things fresh for you and your blog followers:
Thought leadership blogs. Readers want access to how the experts they follow are thinking about big and trending issues.
Process and how-to blogs. These never get old because we all want to know how to do things better.
Best Practices blogs. Similar to process blogs told with the bigger picture in mind, and backed up with stats or deep company expertise.
Stats blogs. What are the important benchmarks in your industry? What makes a good stats blog great is putting it all into context, as in why should I care that this number went up or down 20 percent?
Passion blogs. Controversy sells. Touching on a nerve that is both timely and relevant to your readers can be a highly effective way to stir up engagement. Our agency owner, Anne Marsden, wrote a highly circulated blog on LinkedIn endorsements. I was there when she was ranting (can you say that about your boss?) about the negative aspects of LinkedIn's new gamification tool. It was clear she was worked up so we encouraged her to share her opinions -and passion - in a blog. Readers loved it. One note of caution on passion blogs- keep it professional and stay away from controversial topics that have nothing to do with your industry or general business. Be factual and don't name call.
Round-up blogs. Every once in awhile it's good to mix in a round-up of what business news of interest is trending in the client's industry.
Personal business stories. We see an uptick in engagement for one of our clients when he talks about personal experience and personal feeling about a certain piece of technology. His prospects and customers care deeply about this technology.
For successful Inbound Marketers, blog content is the bread and butter of your program. Try these tips to stay organized and stay inspired.
In part 3 of this series on growing blog subscribers, we'll take a look at the analytics, the core business goals, and the writing mindset that should drive blog content.
Ready to get serious about drawing new blog subscribers? Start by creating a 90 day calendar.
Download our detailed template here!
Follow Carol on Google Plus