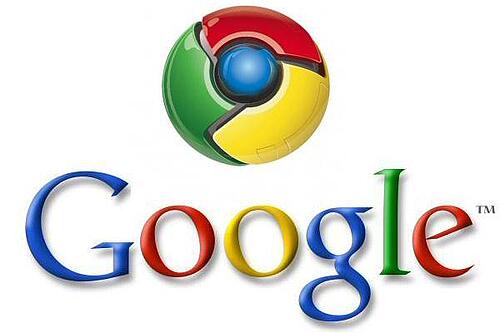 Things can get pretty busy as an inbound marketer with all of the demands on our time. Providing clients with social media management services, content research, blogging, and also tracking analytics can quickly consume more hours than necessary, if not done as efficiently as possible. So it helps to be able to do many of your daily tasks right there on the browser bar. That's why I decided to show my favorite Chrome Extensions for the busy inbound marketing professional.
This tool allows you to post to any or all social media channels you have connected to Hootsuite. With one click, the extension will shorten the link with a trackable ow.ly code. You can also edit or change the copy of the post any way you like.
This one works a lot like Hootlet, but I prefer it for the more visual social networks like Google+ and Facebook. You can much more easily share images within a post, simply by right-clicking the image and choosing "Buffer this Image". Also, by highlighting desired text before clicking on the icon in your browser, it will pull that text and place it in the draft box, along with the link. There's also no need to choose a time for your post (though this option is available), as it simply drops into your pre-set posting schedule in Buffer.
LastPass has become absolutely essential to our entire inbound marketing agency. With so many different programs that we use every day, it would be impossible to keep track of every username and password and maintain maximum efficiency. LastPass allows you to save login credentials the first time you use them. From now on, the username and passwords will be pre-populated whenever you use the site again. It can also easily store multiple logins for the same site. In addition to this, LastPass also has the ability to securely store credit card information so you can quickly and easily make purchases online without having to fish for payment information each time.
I'm such a big fan of Evernote that it has become sort of a running joke in the office (in fact, I've already written about them in a previous blog). With that said, the Evernote Web Clipper is an amazing tool, especially for community managers and content marketers, as it allows you to save any web page directly to your Evernote account for later use. Excellent for saving reference material for content creation or just basic research.
Pocket works similarly to the Web Clipper, but is really best for saving articles for later reading. With one click of the Pocket icon, you can save an article into your account in a simplified format that allows you to read without the distraction of an entire webpage. It also comes with plugins for saving to Evernote, posting to social media, or sharing via email.
SoundGecko is one of the better apps for productivity that I have found recently. You can save an article with one click, just like with Pocket or the Web Clipper, but later, you can access the mobile app and it will dictate the article back to you. It's a great way to catch up on articles while in the car or going for a run.
Imagine this scenario. It's Friday afternoon. You just finished a report for your client that you need her feedback on. You can email her the report today, letting it sit in her inbox all weekend long, being piled on by other emails all weekend. With Boomerang for Gmail, you can send that email, but schedule it to send first thing Monday morning, making sure it will be right at the top of her inbox.
This extension from our friends over at Moz will allow you to take a quick snapshot of a website's SEO metrics quickly and easily diagnose where you can best focus efforts. For example, clicking the icon will show you the total number of links to a root domain, which will help you quickly determine if you need to start a link-building campaign or focus on another area of inbound marketing.
The tasks that these tools help to accomplish are critical to inbound marketing success as they lay the groundwork for building a lead generation machine. Armed with these tips, you are now more able to do them as efficiently as possible. This increased efficiency will enable you to focus on the important things, like creating great content that drives targeted traffic and qualified leads to your clients' websites.
For more great articles on Inbound Marketing, make sure to sign up for our blog!
Connect with Reade Milner on Google Plus.