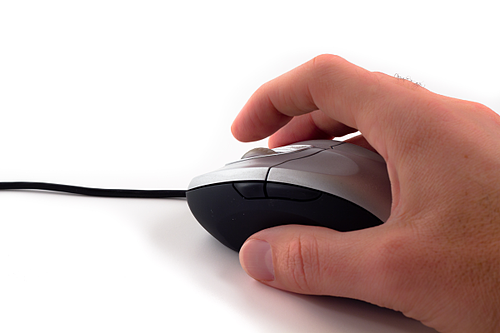 According to Hubspot's Darmesh Shah, you should plan on spending half of your total blog-writing time, just writing the title. That may be a bit ambitious for most schedules, but blog titles are a critical element of getting eyes on your blog content. So bank some time in the process for refining the title until it is keyword optimized and compelling. Sometimes, as a blog is being written, the focus starts to change so start with a working title and adjust as you go along. Check out our examples after each point.
1. Use Keywords
The first step in writing a great blog title is keyword research. Use a tool like Moz or Hubspot to make sure it is a keyword that is searched by your target market. Don't go overboard here, but make sure to include the most relevant keyword(s) from your blog post in the title.
This Blog Will Soon Have a Title
2. Utilize Social Media to Test
If you have an idea, try it out first by posting to your social media accounts as an insight or idea or a quote. This tip comes from Andrew Chen and has become known as the Andrew Chen Technique. Post a few variations of your blog title to Twitter and see which one resonates. If a title gets retweeted or favorited, then that's probably a good indication that you're on to something that will earn clicks. This won't work for all blog titles, but it's a good strategy when appropriate.
Engaging Blog Titles
3. Ask your colleagues
Run titles by your team. Ask them which ones make them curious to learn more. This is a technique we use in our office every day.
Blog Titles that Get Engagement
4. Seek to educate
People want to be informed. Make your content stand out by promising to teach the reader something they didn't know how to do before. This is how you can make your content really helpful to readers. How-to guides and lists tend to be the most popular way of teaching via blog. Make yourself useful and have your prospects coming back to you again and again.
How to Write Blog Titles that Get Engagement
5. Be Specific
Tell the reader a little more about what they're going to get from reading your blog. Make it clear the skill they will have when they finish reading your blog. Drive interest by communicating that you know what their challenge is and that you're going to help them solve it.
How to Create Blog Titles That Earn Clicks
6. Use Numbers
We've tested this for ourselves and the evidence is overwhelming. Posts with numbers in the title are more likely to be clicked than those without. Blame it on the short attention span of the average reader. Or perhaps it's just that B2B executives and marketing managers are incredibly busy. Either way, most people would rather read a blog post they can skim first. Using numbers indicates an easier read.
Nine Tips on How to Create Blog Titles that Earn Clicks
7. Use digits instead of words
Digits tend to be more eye-catching than words. It also takes fewer characters, which helps to shorten the title.
9 Tips on How to Create Blog Titles that Earn Clicks
8. Use Strong Language
Your blog has to stand out from the crowd. Don't be afraid to add a little spice to the mix by using vibrant language.
9 Awesome Tips on How to Create Blog Titles that Earn Clicks
9. Keep It Short and Simple
A murky blog title is a turnoff. If you expect readers to click, you want to convey to them in the blog title that they will be leaving with something of value. Get to the point of your post as quickly and as simply as you can, while still including the components listed here. Use contractions when possible and opt for shorter synonyms of big words. Unnecessary adjectives should be excluded as well. Under 70 characters is the rule of thumb, but the fewer you can use while including all of these points, the better.
9 Proven Tips for Creating Clickable Blog Titles
The final thing to remember: don't fall victim to the scourge of perfectionism. Remember that execution trumps perfection any day of the week. Go through these steps and put your best foot forward. After a reasonable amount of time and focus, you'll have a great title. Go with your gut and move on to the next piece of content. Remember, content marketing is a marathon, not a sprint.
Speaking of content, we recently put together this free eBook on the value of content marketing. Click here to download your very own copy.
Connect with Reade Milner on Google Plus.