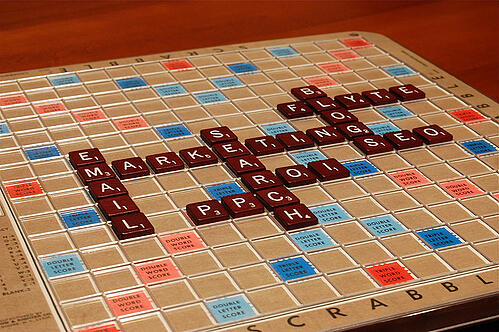 Content Marketing is one of the hottest trends in B2B marketing. In fact, a recent study by the Content Marketing Institute (CMI) shows that a large majority of B2B marketers are not only using content marketing; they are planning to increase their spend on content creation. So how do you maximize your investment in content creation? The key is to establish a content distribution strategy that merits as much care and attention as the content itself.
Check out these 5 ways to get your content in front of more of your prospects.
1) Email
Your email list is a golden key that unlocks a list of people who have already interacted with you, enough so that they've given you their email address, or in essence, their permission to receive more content from you. Capitalize on this resource by sending these prospects new blogs, whitepapers, and other pieces of valuable content.
2)Social Media
If a tree falls in the forest and no one is around to retweet it, does it make a sound? –Tweet this!
Are you regularly and consistently posting your content to your company (and personal) social media channels like Twitter, Facebook, Google+ and Linkedin? It is vital to be active on social media as this is one of the most effective ways to find or start conversations around the topics that interest your prospects and customers. Engaging on social media is a highly effective tool to get more eyes on your content.
Make sure that your social media strategy includes a diverse utilization of the many different social networks. As Jay Baer states, "Twitter is not a strategy. It is only a tactic used in a larger marketing strategy." Make sure to incorporate all of the relevant social media outlets available to get your content in front of as many eyes as possible.
3)Search Results
Search Engine Optimization (SEO) is how you get your content in front of prospects by showing up near the top of their search results. It is also one of the more complex aspects of an integrated marketing strategy. The SEO landscape changes often, due to Google's ever-evolving algorithm. You'll need to dedicate yourself to staying on top of trends and changes, or appoint a team member to do so. Make sure that your website has been designed with the search engines in mind (but after the user, of course). A search engine-friendly site will draw many more eyes over the course of your marketing efforts.
"If the news is really important, it will find me." – Tweet this!
4) Calls-to-Action (CTAs)
CTAs are critical in each area of distribution – in the social media posts, in the blog, and across your website. Make sure that they are strategically placed, guiding prospects and visitors to different forms of content. These CTAs should lead the prospect from one piece of content to another in a smooth, intuitive manner.
5) Press Releases
Press releases can be a great way to drive viewers to your content, especially if it is a high level piece like a whitepaper, a study, or an ebook. It's as much about choosing the right Press Release platforms as it is about how it is written, so make sure that your content creation team is familiar with the intricacies of crafting a press release.
We believe in the power of great content so much that we've put together a free Content Marketing eBook! Download now and let us know what you think.
Connect with Reade Milner on Google Plus.