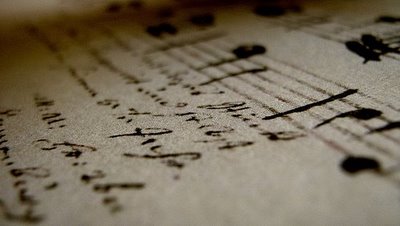 What is the magic formula for creating content that engages prospects and pulls them into the buying cycle? The answer is, there is no magic formula. But, there is a formula. Songwriters understand it and use it to write about the pain points and celebration points that connect most deeply with the people who buy their music. There are lessons we can learn from great songwriters about how to say things with clarity and creativity in the content we create so that it becomes memorable to our prospects.
Songwriters understand what their prospective buyers need
Songwriters know that themes like love, anger, rebellion, celebration, and loss push the buttons of their listeners. But there is a reason that rock songs tend to be about rebellion, country songs tend to be about heartbreak, and rap songs have messages about anger and empowerment. It has to do with how these genres got their birth and because songwriters know that these themes push the emotional buttons (and later the purchase button) of the specific customers who buy their music.
Lesson: Understand your buyer personas and give help and messages that are authentic to your product or solution and to what your prospects need.
Songwriters find the right voice to tell the story
Many singers who write their own songs will sometimes give a song to another artist because they think it's a better voice or channel for delivering the message. Telling a story in the right voice elevates the message and connection with the listener. Telling a story in the wrong voice literally hits a wrong note and diminishes the connection between artist and listener.
You wouldn't see Mick Jagger strutting around the stage singing My Achy-Breaky Heart. You wouldn't see Hank Williams Sr., or Jr., recording it either, for that matter. But the song, as sung by Billy Ray Cyrus, sold 20 million copies and spawned a line-dance craze all over the world.
Finding the right voice to represent a brand is an integral part of connecting with prospects.
Lesson: Pay attention to the cadence and voice of the messages delivered to prospects. Is it in harmony with the brand? Does it resonate with prospects?
Songwriters find the right keywords
Whether they do it deliberately or not, great songwriters understand keywords. Songwriters like Pink take ordinary phrases that we can all relate to and elevate them. Although Pink does not write all of her own material, she often co-writes the material and has a strong say in what goes on her records. Her song So What came out of a separation from her husband. It's become an "in your face" breakup anthem.
Lesson: Find the phrases that connect to what prospects are looking for and elevate them with creative approaches.
Songwriters know how to be timely and relevant
We often think we understand prospects more than we actually do, which is to say that we should never stop revisiting buyer personas to investigate the current challenges, pain points, and surroundings of their world.
Marvin Gaye was a songwriting chameleon that could pen one of the most memorable seduction songs ever in "Let's Get it On" and in another brilliant turn summarize the angst he felt about his brother going to Vietnam in "What's Going On." Timing is everything and the song struck the right chord at the right time.
Lesson: Schedule periodic website scrubs evaluating whether existing copy and assets are in line with what prospects are currently experiencing. If your prospect's world has changed (a downturn in economy or upturn in demand, for example) you may need to make adjustments to your messaging.
Songwriters know how to be timeless
Weaving in relevant sentiments and pop culture references can be a good strategy depending on your product or solution. But being timeless in how you write your copy gives you an evergreen that needs less frequent pruning and updating.
Cole Porter and The Beatles are good examples of storytelling that never gets old.
Lesson: Don't let a desire to be "hip" be the enemy of simple and straightforward. It's important to get creative in copywriting, find fresh angles, pull in pop culture, holidays, current events as long as they advance learning for your prospects. Using analogies in copywriting is a good tool, but it's the icing, not the cake. First, bake the cake.
Songwriters understand the importance of finding the right song title
There is a lot of content out there and prospects decide in a matter of seconds whether they will click or move on. This is, of course, after the spider bots have ranked the content on search pages. If you get the title wrong, neither set of eyes will find your carefully crafted content.
Here's where songwriters have a lot more leeway than content marketers. Many people will buy a song or a CD without knowing the exact title of each song, but memorable titles do help make songs Unforgettable (as sung by Nat King Cole); become a go-to choice for annual patriotic events like Lee Greenwood's God Bless the USA, or are so strange that they get stuck in your memory like the platinum hit sung by Kenny Chesney entitled She Thinks My Tractor's Sexy.
Lesson: Titles matter. We should take as much care with blog and content titles as we do with the content contained within them.
Songwriters find the right "chorus" and "bridge"
Songwriters pay a lot of attention to crafting a memorable chorus that is worthy of being listened to several times in a song. At the same time, the "bridge" in a song provides an opportunity to get off the treadmill of verses and chorus in a way that makes the rest of the song feel fresh.
Blogs are like this. Crafting the chorus, or the repeating message conveyed to prospects, is at the heart of the content you produce. But going "off message" occasionally, in a way that still relates to your prospects, keeps things fresh.
Lesson: We should build a solid recurring message "chorus" in our content but challenge ourselves to be creative in how we offer insights and examples.
Great songwriters connect with us in a way that makes us "feel".
Whether it is feeling "understood" or excited about new insights, great songwriting is memorable. It also offers thought leadership on how to handle life's challenges and can inspire changed behavior. Content marketing can be like that too if we follow the techniques of stellar songwriters.
B2B content writing can sometimes be considered dull work. It's only dull if you forget who you are writing for – step back and think about your company working hard to help a specific group of people do their jobs better and make their lives easier. Get up on your soapbox and be passionate about those people you help, not the products you sell. Be inspired about the fact that you are arming prospects with information and education that helps them build their own products better, create efficiencies, and contribute to the growth of their companies. Because when you are inspired, your prospects get inspired.
Interested in getting more insights on content writing, inbound marketing, and social media? Sign up for our blog!