Once you've been working with a new discipline for a while, then the language becomes second nature. But in the beginning it can feel like you are being locked in acronym prison. Inbound marketing is no different. For example:
"When launching inbound marketing, make sure your CMS allows you to easily update website copy; choose a marketing automation platform that has good customer support; SEO your copy with long-tail keywords to draw spider bots and boost Page Rank, and be sure to sure to include good meta descriptions, along with clear CTAs distributed throughout your site."
If you easily understood that sentence, then you are obviously mastering the lingo and may want to jump to the bottom where you can access all 30 key inbound marketing terms we have identified. For those of you scratching your head about one or all of the 7 words or phrases, let's get started!
CMS stands for Content Management System. CMS is software that allows non-technical employees to make updates to your website and blog posts without having to know HTML coding. This is important because effective inbound marketing requires a constant stream of fresh content in the form of blogs and other assets. Additionally, keywords may evolve over the course of a year so you want to be able to quickly make small edits to website copy.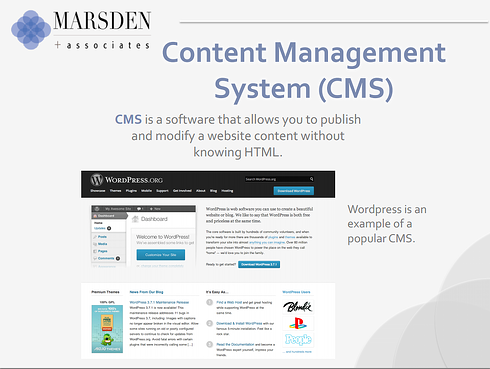 Inbound marketing requires the strategic feeding of "Spider." No need to bug out once you know the definition. Take a look below.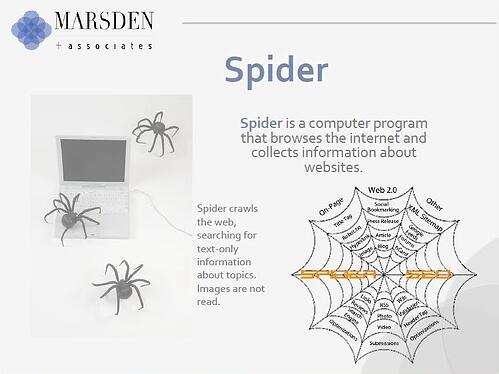 SEO or Search Engine Optimization is a phrase many people are familiar with. Traffic to your website is the goal of SEO. But the measurement of good SEO isn't necessarily about volume. It's about optimizing your website to get quality prospects that can turn into leads.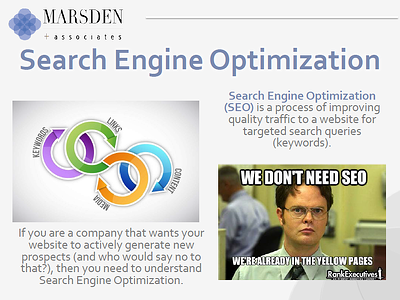 Meta Descriptions are brief summaries about website pages and blog posts. It's the description of each link that Google and other search engines display on search result pages.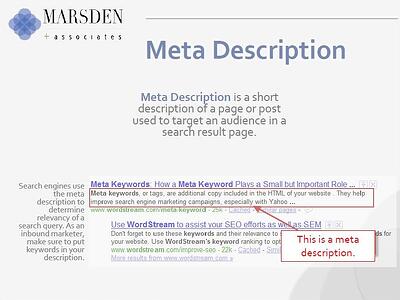 A primary goal of inbound marketing is to achieve high Page Rank. It's a tangible reward of the investment you make in creating great content that includes the right keywords (literally "key" words that your prospects use when searching on the Internet).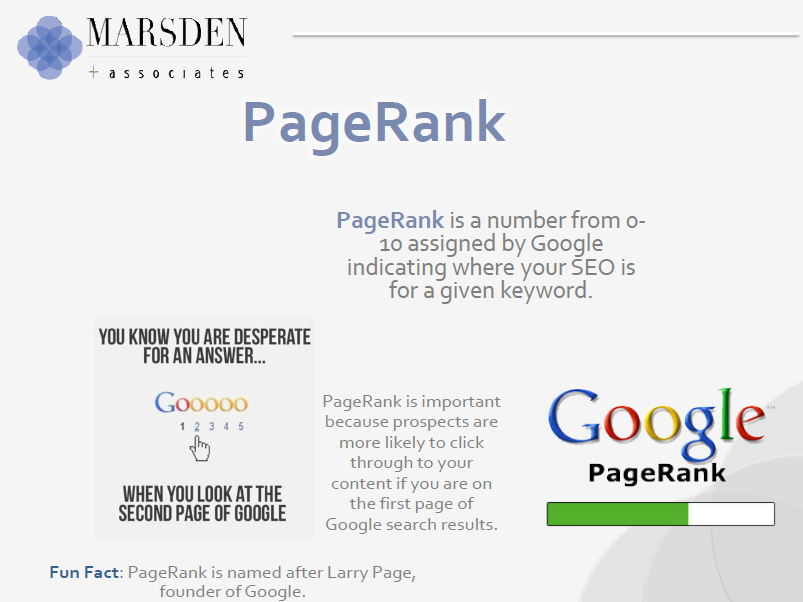 So now that prospects have found your website because of the hard work you did on content and keywords, how do you find out who they are so that you can continue to provide them with helpful information that guides them toward a purchase? The answer is to provide premium information that they are willing to fill out a form to obtain. The term is CTAs or Calls-to-Action.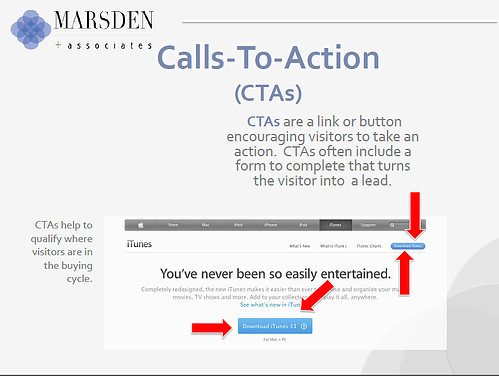 Here is an example of a CTA:
Inbound Marketing has a language all its own. We speak it fluently and love to share our knowledge! Download our complimentary glossary of 32 must-know Inbound Marketing terms.
Note: CTAs normally occur at the end of blogs.
The language of inbound marketing is fairly straightforward. It's a set of terms that describe the actions you take to draw prospects to your website and convert them into leads. Once you know the language, you are on your way to launching one of the most effective marketing tools available in our digital word.
So here they come. The actual end-of-blog CTAs.
Mastering inbound marketing starts with mastering the terminology. Download our complimentary glossary filled with clear and concise definitions and helpful examples.
Interested in other helpful information on inbound marketing? Sign up for our Perceptions blog!