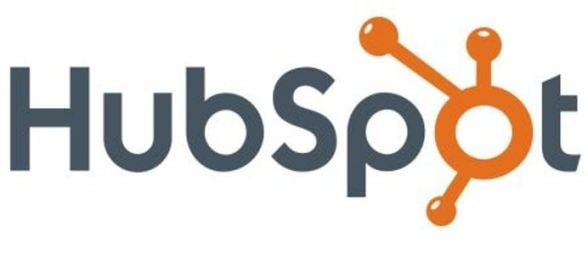 Today on the Perceptions blog, we are happy to feature a recent interview we had with HubSpot Channel Manager Alec Biedrzycki. Alec provides HubSpot partners with programs to increase lead generation. Here is what Alec had to say about all things inbound marketing.
What's trending now in inbound marketing?
Integrating responsive design features into your website. Marketers are understanding that websites need to be optimized for mobile and for different devices. The way in which people access websites is breaking down the barrier between IT and marketing, with marketers taking command of the website experience for prospects.
What are your predictions about inbound marketing in 2014?
A spread of inbound marketing methodology to other areas of companies like sales and support. Sales reps will further the customer relationship by becoming more of a consultant or coach through the process, rather than using the hard sell. The analytics provided by HubSpot contain valuable data on prospect and customer behavior that can be used to support this approach.
This is an altruistic business model – attract, convert, close, and delight. It provides coaching/value to a prospect through the sales funnel and then continues the relationship beyond the sale to go the extra mile with support. It's about proactively following your customers on social media to meet needs and get ahead of concerns. This model provides the path to getting customers to be your brand evangelists. Zappos is a good example of a company that does this well.
What is the top habit that makes inbound marketing work?
Perseverance. Dedication. Commitment to making it work. It boils down to creating keyword-rich copy that provides insights or help to prospects, frequency of fresh content like blogs, and sharing your content on social media on a consistent basis. The most successful companies I see keep the wheels turning and understand it's not a sprint, it's a marathon.
What is the biggest misconception about inbound marketing?
That it is a set it-and-forget it process. Inbound marketing is an ongoing process.
Describe how HubSpot has changed since you first interviewed with them in 2009?
HubSpot is now widely known as an Inbound Marketing Software company. In 2009, they were creating lots of content that, while super useful and helpful, didn't help define what the company did. Since then, they've done a fantastic job of positioning themselves as a software company, thanks to superb product marketing. The learning process we went through as a company has helped us to become effective coaches for our clients.
What is the #1 most frequently asked question by HubSpot users?
It is, "How do I find time to create content?" Often, it's a matter of coaching clients to use what they already have and to make their process more efficient in creating new content.
What is the strangest or funniest situation or story you have come across in your job at HubSpot?
How I got hired. The resume video that I did in 2009 helped me to get a job interview with HubSpot when the company was only 3 years old and there were only 20 employees. I met with Mike Volpe, Rick Burnes, Rebecca Corliss, and Dan Zarrella. They liked my creativity, but did not hire me, saying they would keep me in mind down the road. A few years later I got a call to come in and be a consultant.
Thank you to Alec Biedrzycki for his insights on inbound marketing.
FYI, Alec's resume video has netted more than 65 thousand views and landed him an interview on CNN.com.
Interested in other articles on inbound marketing, content creation, SEO and more? Sign up for our Perceptions blog.