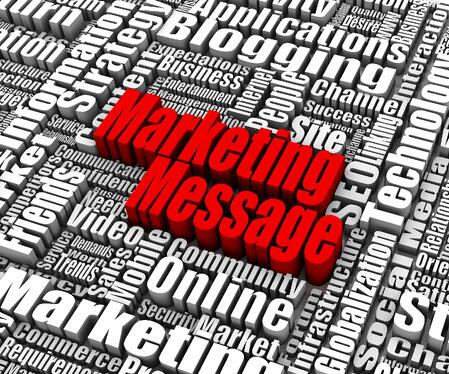 You've chosen a marketing automation platform. Your inbound marketing team is ready to help you make the most of your platform and social media outreach. Copywriters are standing by to create content. So now what? How do you best start leveraging these resources into a dynamic lead-generating digital campaign?
#1 Choose a product or service to focus on
Where is it that you want to see more leads? Do you want to take advantage of a product/solution with momentum? Bring attention to a new go-to-market product/solution? Or perhaps there is mainstay that has been lagging in sales for the past several months that needs more leads?
Now, flip the point of view and stop thinking about the product. Instead sit in the prospect seat and build your campaign on the challenges or pain points that have compelled your prospect into searching for solutions on the Internet. Think HELP not SELL when creating content.
The beauty of digital marketing campaigns is that you can change them every few months. Campaigns of 2-4 months work best to bring focused traffic into the sales funnel for a particular product or solution. But step #1 is to choose. Don't dilute your efforts by chasing after too many initiatives at one time.
Once you've chosen the campaign focus, remember to inform and involve your sales force. The whole purpose of inbound marketing is to get new and better qualified leads and to close more business, faster.
#2 Plan your SEO strategy – Start with the keywords
Digital campaigns have greater effectiveness when built on carefully selected keywords. What are the words and phrases your prospects are using to search the internet for information about the problem your service solves? Don't initially limit your list to a few short words. Put together every combination you can think of and ask your current clients how they searched the internet.
Once you have a healthy list, run them through a tool, like HubSpot or Moz. Either of these tools will help you target your efforts by showing you 3 key pieces of information:
Where your website pages currently rank for each keyword or phrase.
The number of searches each month on that keyword/phrase.
The level of difficulty they predict you'll have in moving up to the first page of organic search. This ranking is based on the number of companies competing for that keyword and their relative strength or reputation.
It is more effective to select terms with a lower volume of searches and a lower level difficulty. Your objective is to build your campaign content around keywords that will get found on the first page of search (SEO). So lower level of difficulty means you have a higher probability of making it to the first page, which is more important even if the search volume is lower.
#3 Conduct a content audit and determine calls-to-action (CTAs)
Downloadable assets are the bread and butter to gathering names of interested prospects. Start by conducting a content audit. Grade what you already have for relevancy, freshness, keyword density, and what phase of the sales funnel each one fits in.
Determine if this info will be prized enough by prospects that they will leave their contact info to download it from your website. If not, create new content that will be compelling enough to get conversions (visitors completing the form with accurate data). Some typical assets that meet this criteria are: checklists, white papers, e-guides, and video demos.
The content on your website, assets, and blogs should include a mix of information that engages prospects at all stages of search. Make sure to include any relevant case studies, which are considered one of the most trustworthy assets to verify how your product or solution works with existing customers. Video is a highly effective way to reach out to prospects, and should be factored into your content plan.
The next step is to map your assets and CTAs to the phases of the sales/buying decisions funnel. Decide which of the assets will be "gated" behind a landing page and which should not. For example, case studies are a big draw to prospects, but best practices are against asking website visitors to leave contact information in order to obtain them.
Remember to build in calls-to-action throughout the buyer journey. A Contact Us button is only going to be useful to the very smallest percentage of site visitors ready to talk with a sales person. Gated content like white papers and analyst reports are great for people higher in the funnel.
This advance planning will help to feed your campaign schedule and will also help you determine which assets to use in creating drip/nurture campaigns.
#4 Create a blog calendar that is keyword focused
Once you have your keywords, create a blog calendar of topics to engage prospects in fresh content and conversation. Good blogs leverage a mix of thought leadership, key statistics, and useful tips to help your prospects. Just as a playlist with only one song can get boring, your blog calendar should include a broad range of topics to engage prospects about the pain points that lead them to your other products and solutions.
#5 Establish a drip campaign of emails for outreach to prospects
This stage of an inbound marketing campaign is where a marketing automation platform like HubSpot, Pardot, or Eloqua shows big ROI. Platform analytics tell us a lot about where a prospect is in the sales cycle. So create a series of emails that will be sent based on behavior.
A marketing automation platform will help you to incorporate new prospects into the drip campaign. It can also segment the list based on analytics that reveal where a prospect is in the buying cycle, so that the calls-to-action match up effectively.
#6 Optimize your website
Before you start the campaign, take some time to ensure your website has been updated to support the solution or product you are highlighting. Look across your website to choose places to promote. Use your hero banner on the homepage and place targeted CTAs across the site.
You may want to think about creating a web page that centralizes everything you are promoting on this campaign. Include a description of the product/solution, links to all marketing materials, press releases, downloadable assets, blogs, demos, webinars, and any cross link references to the product/solution and customer support that is on your website.
It is vital to scrub your website for outdated information and links. A website checklist can be found here.
#7 Incorporate events to enhance the campaign
This is particularly important for go-to-market campaigns where you have the bigger battle of introducing your offering to the market. Face-to-face events like lunch-and-learns, exclusive dinners, and workshops can add to your list of prospects to nurture with drip emails. Digital events like webinars can be an excellent way to drive interest and gather names.
Remember to integrate events into your digital campaign, rather than treat them as stand alone promotion and education. Events provide great opportunities for pre and post communications and provide promotional opportunities via your website, press releases, and social media.
#8 Get a media plan in place
Now that you've done all the meticulous planning and content creation, you want prospects to learn about the great solutions you have to the challenge they are trying to solve. Examine your media – and social media lists to determine places where you can add to engagement. Use every relevant media channel and map the content you want to communicate via each channel and the CTA's and results you expect to gain.
Linkedin is a particularly powerful tool for B2B inbound marketing. In addition to company posts, get your sales force and other employees onboard with the campaign and encourage them to post links to blogs and other content that is part of the campaign.
Reach out to industry press with a carefully crafted pitch that sets up the deep knowledge of your in-house experts. Once again, the idea is to HELP not SELL. Describe a problem that may be facing readers/viewers/listeners of the media channel you are pitching and offer up your experts to give relevant and helpful advice. Incorporating industry facts and trending data to frame the problem and your solution is a smart strategy to gain attention and coverage.
Inbound Marketing has a lot of moving pieces and that is the reason companies frequently outsource this component of their marketing. There are certainly more details we could add to bringing an inbound marketing plan to life, and we will in future blogs, but these 8 steps will help jumpstart your efforts to creating a lead-generating campaign with true ROI.
To learn more about an effective inbound marketing campaign, download our free eGuide.
Follow Carol on Google Plus