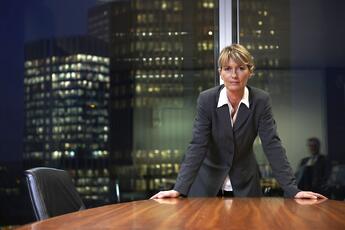 The rise of digital opportunities and the importance of big data and analytics have given CMOs the opportunity to be a bigger power player in the boardroom. This elevated role comes with a lot of expectations to justify in concrete terms the value of marketing spend on new media and analytic tools. The CMO often finds herself/himself in the hot seat with a large checklist of responsibilities that have a lot of moving pieces:
Establishing best practices to leverage big data.
Integrating digital and traditional marketing spend.
Optimizing customer experience for mobile devices.
Defining and integrating social media participation that grows brand equity.
Solving the manpower talent challenge with a blend of in-house and outsourced talent.
Enabling the sales force to better leverage tools and systems to manage opportunities through the sales funnel.

And, oh yes. Showing meaningful ROI on marketing spend.
That is a lot of priorities competing for the CMO's leadership and face-time. Here are some insights gathered from CMOs around the globe that provide specific actions to move forward on making the most of the "hot seat" opportunity.
Deepen the bench and mentor staff
Forbes had an interesting analysis last week on a recent survey of 1500 CMOs. A surprising 79% of CMOs surveyed lack confidence in the bench strength of their teams. At a time when CMO responsibilities are surging, this is a critical gap to address. And apparently, the dissatisfaction is mutual on the part of top marketing staff. Only 10% of rising marketing leaders surveyed feel they are getting adequate development from their manager and the number slides to 8% mentoring satisfaction when it comes to the company as a whole. The survey showed that 50% of these rising stars plan to leave within two years. So what can you do to strengthen the skills and enthusiasm of the talent pool you already have in place?
Based on the survey insights, the authors recommend:
Give your second-in-command the chance to lead big projects.
Rotate top talent through different departments to get a broader view and additional mentoring.
Give digital its due. Send one of your lieutenants to work with your CRM or digital agency for a few weeks.
Master Analytics
Nobody will dispute the fact that Big Data analytics are growing in importance. The proof is in marketing spend. According to a survey released last month of more than 400 CMOs, marketing spend on analytics has gone up to 5.5% of the marketing budget and is expected to rise to 8.7% in the next three years. The survey was conducted by CMOsurvey.org, sponsored by the Duke University Fuqua College of Business and supported by the American Marketing Association.
Here is what is interesting. According to the survey, although market spend on analytics increased, companies are not using it as much to drive decisions. When asked in 2012 about what percentage of projects leverage available marketing analytics before a decision is made, the response was 37%. In 2013, the percentage dropped even lower to 29%.
The takeaway seems to be that if companies are going to spend money on analyzing data, more effort needs to be made to incorporate insights into decision making. Here are 3 actions CMOs can take now to better utilize data in making marketing decisions:
Have your own numbers person. (Don't rely on Finance to tell you what's going on). Give that person a seat at your senior marketing roundtable.
Invest in integrating your marketing automation with your CRM. The combined insights are far more valuable than what each system independently can provide.
Instill in your team the expectation that decisions going forward will be data driven. Future budgets and project funding will require a strong look at both internal metrics as well as industry benchmarking.
Definitive ROI continues to be elusive as CMOs feel the heat from CEOs and board members to show value for marketing spend decisions. It is especially challenging for social media spend, with nearly half of the CMOs surveyed saying they have not been able to show impact, 35% saying they can show it qualitatively but not quantitatively, and only 15% saying they can show the ROI of social media spend. Results of the whole survey can be found here.
Embrace Brand Evangelizing to Individuals
An IBM face-to-face survey of more than 1700 CMOs around the world contains practical insights and strategies that are very relevant, even though the survey was conducted in 2011. Here are a few that stand out, practiced by CMOs in the survey designated as outperforming the average.
1.
Understand individuals as well as markets
Prospects are sitting in front of their laptop or device searching for solutions in a very granular way. Analytics give marketers the tools to track what search terms they use, what content resonates, and how they navigate through websites. This allows the conversation to become more personally directed instead of aggregate directed. This insight matches up to current trends in content marketing to use a more conversational approach; to use the mindset of talking to individuals rather than an aggregate of individuals. A further result is additional attention being paid to crafting the right "voice" for communications with prospects that best represents the brand and reaches out to individuals searching for solutions.
2.
Relationship Building
CMOs showing the greatest success use data to further the bond with customers and prospects. It sounds simple but the survey is talking about lifecycle service and communication with individuals. This is where the value of an integrated campaign makes so much sense. By tracking website engagement, customers are TELLING us what they are most interested in. The most successful CMOs no longer see Marketing's role as complete once a lead is accepted by sales. Marketing organizations that effectively combine customer behaviors with marketing automation are more successful in strengthening the ties with existing clients, and growing the business with targeted cross-sell and up-sell offers.
3.
Develop an Internal Battle Plan
CMOs need to communicate the financial results of marketing initiatives to enhance credibility and effectiveness within the wider company. In order to do this, CMOs will need to expand 
the digital, analytical and financial capabilities of existing employees by hiring staff or by partnering with specialists to fill the gaps. CMOs must also help sales staff understand how to leverage data on both prospects and competitors to pull customers through the sales funnel.
4.
Champion your organization's corporate character
Work with the entire C-suite to meld the internal and external faces of the enterprise. It can be a powerful competitive advantage and it can help employees become brand evangelizers for the company.
Although the survey showed that pain points for CMOs revolve around the new digital landscape, when asked what traits are most important, CMOs responded with traditional traits of leadership and creative thinking. But as the survey authors point out, to excel in an era that is defined by technology, CMOs will need to become much more personally savvy about digital tools.