Blogging is NOT just for the latte-swilling, thick-rimmed goggle wearing, tortured artist anymore.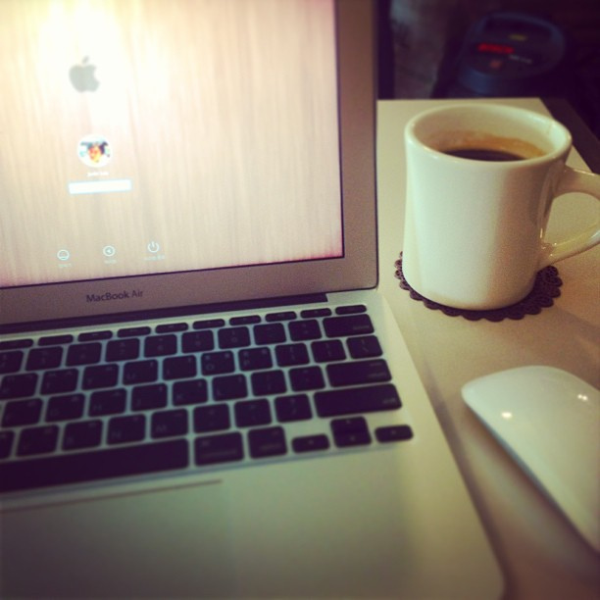 You are a 21st century B2B company committed to making sure that your inbound marketing strategy is effective. Check!

You've got company social media profiles like Twitter, LinkedIn, and Google Plus. Check!

You've read up on the latest search engine optimization (or SEO) tactics and you've used them to optimize your website. Check!

You've even got a slew of contacts ready to drip with a great email campaign. Check!

And you've got a killer B2B blog with which you're consistently providing helpful, relevant content…right…right?
Don't let the energy go flat in your inbound marketing efforts by not having a great blog on your website. Here are some recent stats from Hubspot that paint the picture.
Companies that blog see up to 55% more web traffic.
Companies that blog see up to 70% more leads.
Companies that blog have 97% more inbound links.
The lack of a great blog on your website could be causing a gaping hole in your search engine optimization efforts.
Here are 3 reasons your B2B company should be utilizing the power of blogging to improve SEO.
1. Blogs provide a place to engage with prospects

A key component of a successful blog is that each post is written and distributed with the buyer persona or target market in mind. This helps to establish your firm as a go-to resource for information on the topics that your customers and prospects are searching for online. Blogs provide an entry point for prospects to engage with multiple types of content on your website that can help move them through the sales funnel.
2. Blogs help the search engines find you

Blogs provide keyword-rich content for search-engine spider bots to find. Google (along with other search engines) uses the bots to measure the number of relevant links and keywords on your website and then produces the page(s) that most resemble search criteria. If you can increase the number of relevant links and keywords on your site, your search ranking will improve.
The added benefit of creating fresh, relevant content on a consistent basis, is that you will be building keywords and adding indexed pages to your site which will increase your search engine rankings, specifically for the terms with which your buyer personas are searching. And Google loves new content. I repeat: Google loves new content.
3. Blogs assist social media efforts

I would be remiss if I did not mention the importance of social proof. Creating good content gives you the opportunity to have your customers, prospects, and followers essentially become carrier bees for your site. When you create remarkable content that others choose to share on their various social networks, it is seen by each of their followers, friends, and connections. Each and every like, retweet, share, +1, is a "vote" for your content, which is then rewarded in the rankings. These posts, articles, and pages with which you have a social connection are more likely to show up in search results.
Now that you are armed with the facts, figures, and compelling reasons to blog for B2B SEO success, it's time to get out there and start creating intriguing blog content that is of interest to your prospects and clients and likely to be shared on social media.
We don't just talk the talk. We walked the walk to see for ourselves how increasing our blogging would impact our website. See what happened. And for a deeper dive into the world of inbound marketing, download our free e-guide.
Happy blogging!