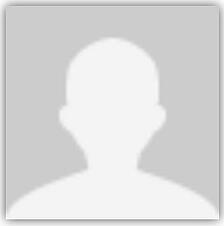 LinkedIn is pretty familiar ground for most business professionals. More than 230 million people are part of the network – with approximately a third of the members from the U.S. Unlike my social media makeover on Twitter last week, I had already established a LinkedIn account several years ago. After prompting mocking from a few connections, I uploaded a reasonable looking image to replace the blank face icon. I did not upload a photo of me with a child or my husband or a pet or a poor quality phone portrait posed in front of a horse or a car. Admit it. You've seen at least one of these things in your connections. Interesting fact from LinkedIn - your profile is 7 times more likely to be viewed if you have a photo.
Despite the high achievement of having a photo, I am not using LinkedIn to its best advantage and my profile needs updating. It's easy to get a little sleepy with these tools we use. LinkedIn is an important one so I am ready to go to the next level.
Note: If you are a true LinkedIn virgin, sign-up is simple. Go to linkedin.com and you will be guided through set-up. Still stymied? There are free webinars on the LinkedIn site that will walk you through the process. You may need to sign up in advance so plan ahead!
If you are a middling LinkedIn participant like I am, here are 8 things you can do to better leverage LinkedIn to help build your company brand and personal brand:
1. Fill out your profile. Yes it's a pain. Especially if you are like me with gaps where I stayed home with my children and uncertain about exact dates for early employment. Fill in what you can and add a summary of your skills. Summaries help you get found.
2. Get the right keywords in your profile. Recruiters use the LinkedIn search engine to find candidates. So do individuals and companies looking for services. Click on the Advanced Tab to search for other people with your same job title. Look at how they word their skills to give you ideas of how you might flesh out your profile in a way that makes you more searchable.
3. Divide up jobs at the same company into separate entries. It is an opportunity to make your job history more search friendly. Check out Anne Marsden's LinkedIn profile for a good example of how to do this. Anne is the owner of our agency and a LinkedIn guru.
4. Search out groups to join that match up with your industry. In my case, I have joined several publishing groups, but I need to search out groups that match up with my job as Creative Content Director for a marketing agency. Also, look for alumni groups to join.
5. Build your network with personal invitations. Unless your work or friend connection is very obvious, avoid sending the default "I'd like to connect with you" message.
6. Start posting updates. Share interesting content from your company blog or exciting news. Share interesting content from other people in your network or other sites. But don't use LinkedIn like Social Twitter and post non-business updates. Posting once a day or a few times a week is a good pace. I find myself getting irritated when I see a barrage of updates from the same person. Interesting feature: There is a "Hide" button you can press to turn off status updates from connections that over-post.
7. Consider starting a LinkedIn page for your business or a LinkedIn group that engages with peers and prospects that have similar interests.
8. Gather testimonials. The jury is still out on how much benefit we receive from the "check-this-box" endorsement program LinkedIn has going on right now. But testimonials from peers and clients never go out of style.
The CEO Broken Link
According to a recent Quartz study only a little over 25 percent of CEOs of the largest companies in the U.S. are listed on LinkedIn. But LinkedIn has the highest participation rate for this group over other networking and brand building mediums like Twitter, Facebook, and Google+.
Some CEOs may feel they do not have the time to respond to requests and look at LinkedIn as another place people might try and sell them on something. Or maybe they feel more job security than the rest of us! Whatever the reason, executives and employees at all levels who do not engage on LinkedIn are missing out on one of the most widely adopted networking opportunities on the Internet. They are also missing out on a potent opportunity to build both company and personal brand through joining groups and posting content.
Final fun fact: LinkedIn was started 10 years ago in someone's home. At the end of the first month of operation there was a total of 4500 members in the network.
Next up in Social Media Virgin: Google+