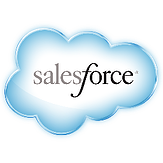 Uh Oh. SalesForce.com buys ExactTarget, who recently bought Pardot. Is this a good thing?
SalesForce.com stirred up a lot of talk announcing their $2.5 Billion acquisition of ExactTarget. Beyond the sheer size of the deal, the key question for marketers is – is this going to help or hurt my marketing programs?
Whether you're the CMO of a Fortune 2000 or the head of marketing and chief bottle washer for an up and coming start-up, you're spending a growing amount of time and resources on selecting, managing and integrating marketing and sales software.
Gartner predicts that by 2017, CMOs will control more IT spend than CIOs – due in large part to the growth of marketing and sales tools delivered as SaaS (software as a service) platforms. CMO's are buying functionality without having to get capex approval – or hiring IT staff.
But just because it's a short term contract that's expensed under op-ex, doesn't mean it's not a critical part of the Sales/Marketing infrastructure of many companies. So, when the 800 lb. gorilla of sales force automation buys one of the largest email marketing companies in the US, it gives everyone pause. Particularly since that same email marketing company recently earned a "Visionary" ranking in Gartner's Magic Quadrant for Marketing Automation, based on their recent acquisition of Pardot.
As marketers, will this help? Hurt? Should it change my evaluation criteria if I'm still trying to decide on either marketing or sales management platforms? Oh, it makes the head spin.
Until now, every Marketing Automation (MA) provider considered it "table stakes" to be integrated with SalesForce.com (SFDC). And SFDC was eager to connect to as many MA's as possible – more connections equals more users. And since their pricing model is based on users, all the better. But will they now give preferential support and development treatment to ExactTarget/Pardot?
The Answer: Maybe. Probably. But the reality is it doesn't really matter for most of us.
It is still early days for Marketing Automation. The ways marketers are reaching and interacting with prospects is rapidly changing. Our prospects now live – and interact – in a digital world. From websites to SEO, PPC to Retargeting, email to social media, the shift is toward more on-line ways to reach and engage with prospects and clients. But with this proliferation of communications channels, and the shift from blast "interruption-based" advertising to smart, rules-driven "permission-based" targeted interactions, comes a learning curve that is still being defined.
As we've seen in other market segments, some vendors will prosper through vertical integration (ala SalesForce.com/ExactTarget/Pardot). Others will become Best In Class (read what Marketo is doing). But at both ends of the spectrum, in today's network-based, software-defined solutions, co-opetition is the name of the game.
For now, SalesForce will not cut off revenues from integration with other MA providers. Marketo, Eloqua, Hubspot and the host of other MA providers will continue to be able to offer their clients a useful interconnection with SFDC. This market is far from mature and that means lots of advanced capabilities and additional market consolidation is in the works. SalesForce and its newly acquired partners are likely to focus future investments on enhanced, combined service offerings. And at the same time, others pivotal player will be upping their game…
And in the end – it's the marketers – and their clients - who win.
This is the perfect time to understand the effectiveness of B2B marketing efforts with or without a MA tool, particularly when it comes to your Inbound Marketing program. Sign up for a our complimentary inbound marketing assessment to know where you stand - and where to start making adjustments.