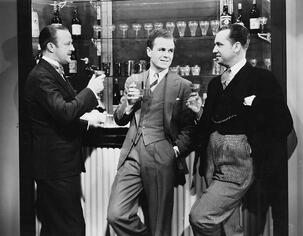 By Carol Casey
A new study evaluating the ROI for companies investing in Social Media and Inbound Marketing campaigns finds that engaging with customers online is over-rated. The study found that B2B customers do not generally search online and dollar-to-dollar, inbound marketing, content marketing, and participation in social media is a waste of time and labor. The study goes on to say that traditional outbound marketing and printed sales collateral are more effective at engaging with clients and potential clients than blogging, Twitter, Pinterest, and other social media and web-based platforms.
Yeah. As if.
APRIL FOOL's!
No such luck for B2B companies that still play it old school all the way and would love to continue ignoring the new marketing tools and platforms. Not to say old school doesn't have its place. It does. Business is still about relationships. Tools don't make relationships. People using the tools do. Modern marketing addresses how the
nurturing
of those relationships take place and how the relationship is initiated.

Two martini lunches make me sleepy. I'd rather just have the blue-cheese stuffed olives.

When you watch an episode of Mad Men it is a blur of boozy 2-hour lunches where business is engaged, maintained, or cemented. Yes, lunches still take place in 2013, booze and cigarettes or not. But in Mad Men days, it was ALL about direct relationships, and pitches were limited to finite staff and time. There was no worldwide web where potential clients could find YOU. Check you out first. See your services. Meet your staff. Check out your portfolio.

Modern marketing tools have actually leveled the playing field in a revolutionary way so that business does not ONLY take place via privilege (earned or otherwise), prior relationship, and literal word of mouth. Modern marketing campaigns create content so that customers who don't have a personal reference find you on their own when they search for what they need on the web. Whether they are in an investigatory stage, assembling potential providers, or ready to make a purchase, companies can stand up their brand and provide helpful content that potential clients find in their search.

So the B2B company with a modest marketing budget can now become a significant player with the new power and reach inbound marketing, social media, and the internet have made available. This is especially true today because traditional marketing tools like trade shows and cold calling are losing effectiveness.

Who is left out in the cold and looking in the window?

The paradigm has shifted. The underprivileged and unconnected are now the companies who cede the whole big worldwide web to their competitors. In Mad Man parlance, they are letting competitors buy all the introductory lunches.

The social landscape for B2B companies is still taking place over a glass of wine or a cup of coffee. But often the prospect is alone with his or her beverage of choice and sitting in front of a tablet, laptop, or smart phone.

Not that I would mind going to lunch with Jon Hamm...
Modern marketing respects how potential clients are searching for what you have to sell. It leverages the best of old-school relationship building with website content and new tools in an organic way that helps potential clients find YOU when they are looking to: fill a gap, solve a real problem, outsource a solution they can no longer handle in-house. Embracing content or inbound marketing and social media can be daunting, tiring, and ultimately NOT helpful if it is not done properly with best practices. But do it right, and it is a lead-generating machine that keeps you in the conversation 24/7 and extends your reach far beyond the ability of in-house staff to wine and dine prospective clients.