Please welcome one of our newest Marsden Associates....Sydney Graham! Sydney joined M&A after receiving her degree in PR and Communications from Kennesaw State University. She is now an official part of our team and has jumped in with both feet! She'll be sharing her experiences and insights as she navigates the waters of Inbound Marketing. Please make her feel welcome and be sure to share your questions, issues, and insights in the comments to her blog posts!

- Anne Marsden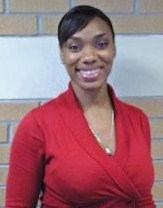 Hey there, folks! Sydney here with a fresh face for the ever so perceptive Perceptions Blog. I'm one of the rookies at Marsden & Associates and I must say, it feels like I learned more in two months here than I did in six months of college. This is especially true for the last couple of weeks when I had to tackle inbound marketing.
Inbound Marketing is something I've been trying (and so far succeeding in my opinion) to wrap my head around from a marketing perspective. I've been fortunate to work along side others who are more well-versed in the subject than myself. I went to school for public relations and minored in marketing, but that only flipped a page in the big book of marketing know-how. I didn't know much about inbound marketing except for three things: it's a big deal, it involves SEO and if I didn't learn it, I might get some funny looks from a tall blonde. But going in just knowing these few things can be quite intimidating (one more than the others).
With so much running through my head, I had to force myself to take a step back and think about the most effective way to learn everything. I had to go through a series of trial and error, but fortunately for you, I summed up the best ways to go about beginning and ending the book of becoming inbound marketing savvy. And there are only 5 steps!
1. Ask yourself: what do I want to focus on?
There's a lot of information out there and it's easy to get lost in the library of the World Wide Web, so it's important to know what aisle you want to go down. SEO is the largest portion of inbound marketing and is ultimately the foundation.
2. Set a start/end date.
DO NOT PROCASTINATE! Just do it. Once you figure out what you want to learn, construct a plan of how long you think it will take. Set a realistic, achievable deadline that allows you time to review, ask questions, and reference multiple resources to verify that the information you learn is the latest and greatest.
3. Get started! Sign up for HubSpot's IMU and get certified
HubSpot provides their clients a series of FREE online classes through their program, Inbound Marketing University (IMU). Marsden & Associates is a HubSpot partner so each of us not only has access to - but is expected to master - the IMU! Each class is taught by a professional or "professor" in a given field (Google analytics, Social media, Blogging, SEO, etc.) and they go in-depth about their assigned topic. The cool thing about these classes is that you can contact the professors directly with questions via Twitter or email. Some courses have reading material and even homework (if you really want to test yourself). HubSpot then provides a certification exam covering all the materials in the courses. If you pass (with 75% or better), you get a nifty badge that can be embedded on your website that tells people "I know things about this stuff". See - here's mine!
4. As you learn, take notes (how can you apply what you're learning to what you're doing RIGHT NOW)
I came across a lot of great ideas and facts as I learned about inbound marketing. Most of which could be used to improve marketing strategy, help develop more content and creative ways for us to help our clients drive more leads. I knew I was coming across gold and I didn't want to lose it. I took notes and wrote down how it could improve both the "what" and the "how" of our efforts. When you do this, it lets your employer know: A) You're learning something and B) You're keeping in mind the BIG PICTURE: how can this help improve our results? Both of which make you look much more favorable and make you more valuable to the team effort.
5. Master the basics, then build upon them
Do you feel like a guru yet? Don't worry. Rome wasn't built in a day. But the good thing is, you have a foundation and now you can build on it. Great ways to do that is by subscribing to blogs that specifically discuss aspects of SEO and inbound marketing. Google alerts is also a great tool to help simplify the search for new information on any topic you want. It allows you receive emails that contain blog posts, articles, and websites based on a list of keywords you provide Google. Webinars are also great to stay in-the-know. HubSpot offers a ton of webinars on inbound marketing. I also found that once subscribing to different blogs and using Google alerts, the webinars will follow (sometimes too closely).
6. Start doing!
So you have this abundance of knowledge now and more wrinkles have been added to your brain containing SEO tactics, terminology and anything related to inbound marketing. You've even gone a step further and formulated ideas to take to your boss just to prove how savvy you're really becoming. Now what? Implement! Take what you've learned and play with it. Figure out what works and what doesn't for your company and make a note of it. Half of the learning process is doing and redoing.
There's a lot to take in here, I know. But if you don't take in anything I've said in this post, try this (and this is particularly for my fellow rookies). Have a conversation with someone and ask them what they do. If that person isn't completely self-absorbed, they will eventually ask you the same question. What would you tell them? How would you explain inbound marketing to an accountant? Or a nurse? Or even another marketer? And let's say they have a general understanding of what it is, but they have specific questions. Could you answer those questions?
This was a wakeup call for me and this is the true sign of you owning your field. Of course there are many books you can read, but every book works the same way. In order to get through the book, you need flip each page to get to the end. And reading is nothing compared to doing. It's not until you actually start applying all that great info that you find out how much you learned.
Take these 5 steps as a way just to get started. It worked for me, but if it doesn't work for you, that's cool... everyone learns differently. I would love to know how you got to be a guru...school of hard knocks maybe?
We write about inbound marketing trends, best practices and case studies each week, and we'd love for you to join us.