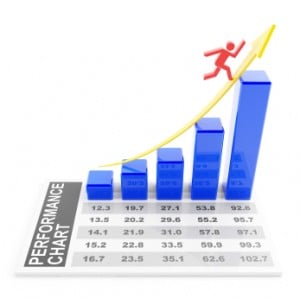 We all know the 80/20 rule...
80% of most results come from 20% of the input.
80% of most companies' revenues come from 20% of the clients.
80% of the sales are made by 20% of the sales force.
Yet failure to recognize and apply this truth seems to afflict 80% of all companies - regardless of size or industry. From small technology start-ups to Fortune 50 industry leaders, the amount of effort spent on choosing the right strategy, the right logo, the right communication channels, the right ad mix, and the right lead generation programs dwarf the amount of thoughtful effort spent on executing each element well.
This is not to say that Strategy isn't important - of course it is. But it seems that particularly for Marketers, after we think the big thoughts and come up with all the cool creative ideas, we rush through the implementation with not nearly the same attention to detail.
So if you are trying to UP your performance, here are 3 key "HOW" questions to focus on:
"How" do you engage your prospects? It's not so much that you have a website, or that you conduct webinars, or that you have a Facebook page. It's how you make your value proposition compelling and different through each of the channels you have.
"How" do you make your prospects and customers feel? Purchase decisions are 80% emotional and 20% intellectual. So is loyalty. Weaving the stories around your products that engender feelings of security, of confidence and of success are far more effective and definitely more sticky than the technical spec's you may be so proud of. Technologies rise and fall but love affairs go on and on and on - just ask any Mac computer or English sports car owner.
"How" do you listen to your customers? Are all your communications channels on Broadcast? Are you all Output? The top performers actively create ways to get real input from their clients. Top companies listen to what's coming in on the support and help desk lines. Top companies create forums to learn about user problems and they take advantage of the creativity of engaged customers to find solutions. Top companies use their social media connections not just to hype but to learn. Top companies integrate the feedback from all these sources rather than allowing them to be buried in departmental silos where managers instinctively try to hide negative feedback. And in so doing , top companies not only stay ahead in product development, they make their customers feel engaged, appreciated, and heard. Ah ha!
And included with each of these key "how''s, top performing companies always include this one:
"How" do you measure the impact and success of each program, each initiative? Almost anything can be measured, and we sometimes feel like numbers justify our existence. But numbers aren't necessarily understanding and measuring the last inch of a rubber band doesn't help much. So top performers spend as much time on the "How" of measuring each campaign as they do reviewing reports and dashboards.
So what's your 80/20?