A new post by Ann Strople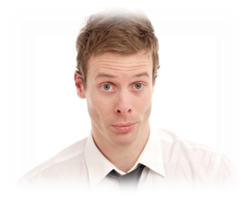 I've been in the world of communications for quite awhile. Long enough at least, to remember when photos were shot on film, not digital media, and television, newspapers and weekly news and trade magazines were the fastest ways to deliver messages to your customers.
Not anymore.
Sure, these are still viable ways to communicate. But today's buyers, business and consumer alike, are Web savvy. In fact, more than 70 percent begin their search for exactly what you sell online.
If your prospects aren't finding you on the Web, or if what they find doesn't represent you well, you're losing opportunities – potentially your greatest number of leads – and sales. In the one-to-many equation, it doesn't matter how good your salespeople are or how many of them you have. They simply cannot be where all your prospects are at the moment they decide to begin their research. But your on-line presence can.
Like most busy business owners, you know that you need a presence on the Web. So, you've invested in a website. But when's the last time you, or anyone in your company, evaluated its effectiveness as a lead generation tool?? Your focus is on building your business, not your website. And, in the words of Hamlet, "There's the rub."
Even with the best of intentions, the time you or your staff has to devote to your website is limited. Keeping it updated and fresh and figuring out how to optimize it for search engines requires specialized knowledge and perhaps more importantly, time. Your website stagnates and becomes less and less effective. And your potential prospects end up as someone else's customers.
Web marketing is an area where outsourcing makes perfect sense. Marketing firms that provide on-line marketing services, from the designers and programmers to social media and advertising specialists, have expert knowledge that can help you maximize the value of your web presence. They are every bit as focused on their business – making your web presence work effectively for you – as you are on what you do.
And notice that I didn't say your website, but your web presence. Your website is of course the cornerstone, but there are many other places that your company should be represented on-line. Depending on your business, it could be on-line directories, Facebook, LinkedIn, FohBoh… and the list goes on. Your on-line marketing provider can help create and manage the action plan to keep your on-line presence funneling prospective clients to your door.
You may think that you can't afford to spend money on marketing. But, as the saying goes "If you're not growing, you're dying." If you're spending money on salespeople, Yellow Pages, or any other form of advertising, but your on-line presence is weak, then you're wasting money. And the good news is that it doesn't cost a ton to get quality on-line marketing support these days.
Think about it – every hour you devote to building and maintaining a Web presence is an hour diverted from your business. Why not reclaim those hours by outsourcing design, content and maintenance of these vital marketing tools? The net ROI will be well worth it. And just in case you were wondering, Marsden & Associates has the talent, tools and resources needed to build and manage your on-line marketing program. For over 8 years they've been delivering websites and on-line lead generation programs for companies large and small. I'm delighted to now be a part of the team.